Here's your sign: Waffle House closed until after Florence
Updated: Sep. 12, 2018 at 2:10 PM EDT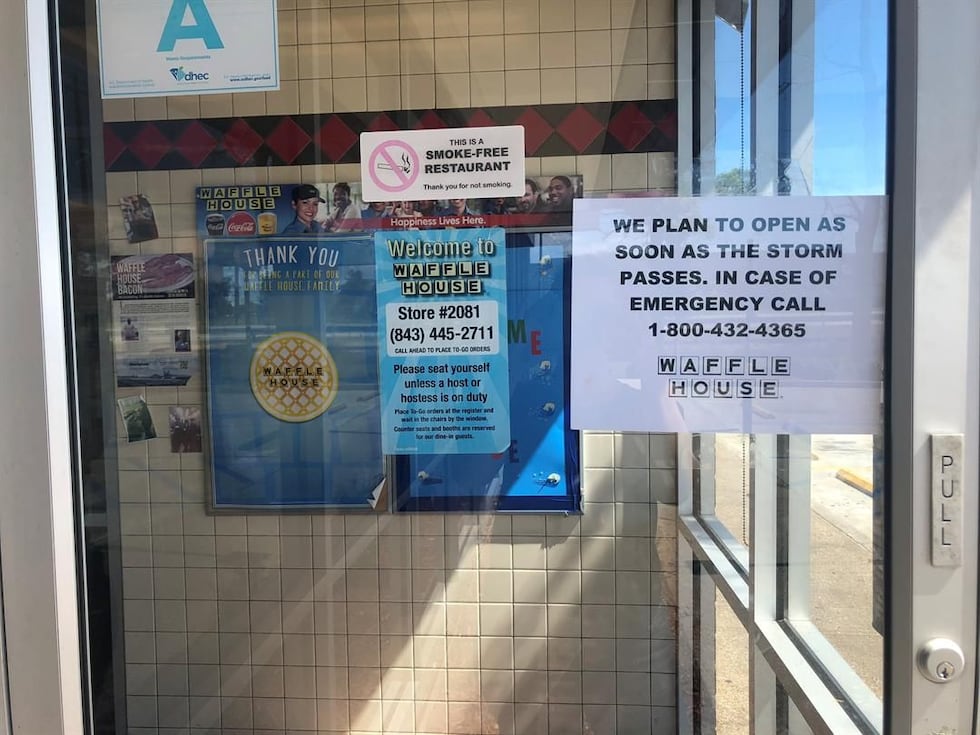 MYRTLE BEACH, SC (WMBF) – Many from the South decide how severe a storm is and if it warrants evacuation based on if Waffle House shuts its doors or not, and on Wednesday it appears some have ahead of Florence.
The Waffle House on Frontage Road in Myrtle Beach was eerily empty two days before Hurricane Florence is expected to make landfall somewhere in the Carolinas, a sign to many that this storm is ones to take seriously.
There is even a Waffle House Index that many, including the Federal Emergency Management Agency, use to determine the severity of a storm.
If Waffle House is open and serving a full menu, the index is green.
If it's open but serving a limited menu, that means the index is yellow.
If a Waffle House is closed, the index turns red.
According to an article from The Southern Weekend, Hurricane Matthew was so threatening that all of the Waffle Houses from Titusville to Fort Pierce on I-95 in Florida were closed ahead of the storm's landfall.
Copyright 2018 WMBF News. All rights reserved.