MBACC, ESPN announce basketball tournament coming to Grand Strand
Updated: Apr. 11, 2018 at 8:15 PM EDT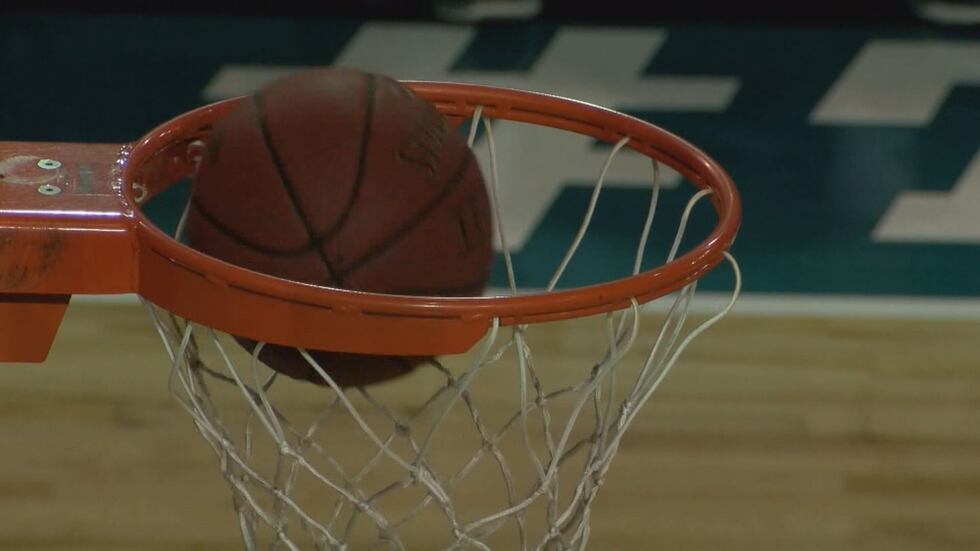 MYRTLE BEACH, SC (WMBF) - Basketball fans, get ready for a brand new college basketball tournament along the Grand Strand.
The inaugural Myrtle Beach Invitational will be held at Coastal Carolina University's HTC Center this fall. The tournament was announced Wednesday by members of the Myrtle Beach Area Chamber of Commerce and ESPN.
"I think this event is going to be the biggest event that the Myrtle Beach area and Grand Strand has ever seen, I really do. Certainly it's great for Coastal Carolina, but for everyone involved," said Cliff Ellis, CCU's head basketball coach, during Wednesday's press conference.
Representatives with ESPN Events, the invitational's host organization, said after doing their yearly recap in 2017, it kept coming back to how wonderful of a host Myrtle Beach was for the Puerto Rico Tip Off. While that event is canceled this year because the island is still recovering from Hurricane Maria, the organization said it will bring a brand new event to their roster.
"Last year Myrtle Beach raised its hand and rescued us within a one-month time frame after the hurricane hit, keeping the integrity of the Puerto Rico Tip Off, but they just can't accommodate us this year," Pete Derzis, the senior vice president of college sports programming and events for ESPN, said. "Had they been able to, well, we would have still done a Myrtle Beach event."
CCU, the Myrtle Beach Area Chamber of Commerce, Visit Myrtle Beach and ESPN Events entered into a three-year agreement. Derzis expects it to last much longer.
"We ought to be looking at this for a long-term business relationship, because this is a world-class destination, tremendous air service from different parts of the country," he said. "(It) sits geographically in the sweet spot of so many different conferences and, frankly, has been built on tremendous hospitality and tourism."
Cliff said while it all started from a hurricane, a positive has come.
"It was certainly tragic, but the grace of Myrtle Beach, Conway and the Grand Strand has allowed this event to be here the next three years," he said.
Myrtle Beach Mayor Brenda Bethune also attended the announcement.
"I may not know about sports, I'll admit that, but I do know about partnerships," Bethune said. "The marrying of two brands, a brand as global as ESPN Sports, and the Myrtle Beach market - and us being the market leader in beach and vacation destinations - this is a win-win for everyone."
ESPN Events said it is hoping to get the Puerto Rico Tip Off back on the schedule come 2019, while also keeping the Myrtle Beach Invitational on the schedule.
"We realized Myrtle Beach was a really hidden gem for the opportunity to create an event," said Derzis. "So we have seven out of eight teams confirmed who will play over three days starting Nov. 15, 16 and 18, and each team will play three games. We've got Wake Forest, St. Joe's out of Philadelphia, Western Kentucky is coming in, Valparaiso, Central Florida with Johnny Dawkins who played at Duke. We've a range of different schools, and the NCAA only allows you to play once every four years in this event."
Derzis said they'll get the deal done and make sure CCU is on the schedule to play in the Myrtle Beach Invitational in 2019.
To follow updates on the tournament and purchase tickets, click here.
Copyright 2018 WMBF News. All rights reserved.