Company looks to help those out of work after call center closed its doors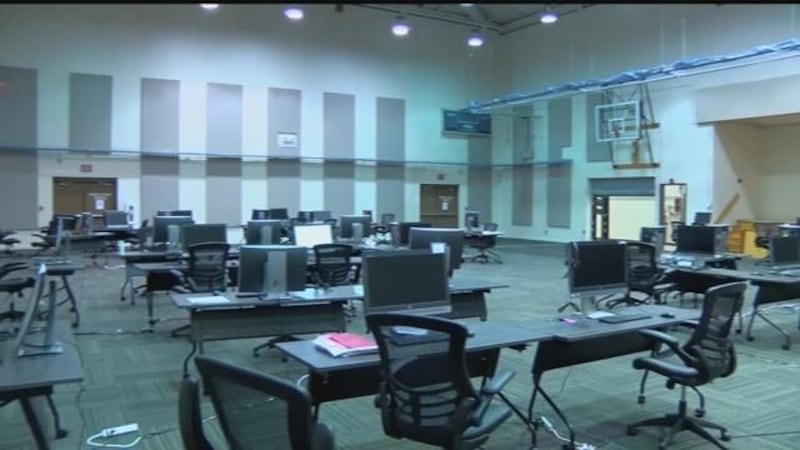 Updated: Dec. 19, 2017 at 7:04 PM EST
MYRTLE BEACH, SC (WMBF) - A local company is stepping up to try and help the dozens of former Greenwood Hall employees who lost their jobs last week.
The call center unexpectedly closed its doors on Friday. Former employees said that they're still without a job just days before Christmas.
"Our thoughts and prayers are with those displaced individuals," Josh Kay, with the Myrtle Beach Regional Economic Development Corporation, said.
Approximately 55 Greenwood Hall employees lost their job on Friday. A spokesperson for SC Works said they have reached out to 46 to help them find new work.
SC Works has heard back from 40.
"Some companies are reaching out to SC Works, some our reaching out to us," Kay said. "So we've been very impressed with the willingness of local businesses."
One of those local businesses is Aventus, a customer service call center.
"We reached out to them. We wanted to see what the deal was. We saw a call center go down, we know people were without jobs and we wanted to see what we could do to help," Ray Ferro, Aventus vice president, said.
According to Ferro, when the Aventus CEO saw the news about the call center, they immediately wanted to step in.
"We have the team here, the infrastructure here, where we can put together a training program real quick and do our best to get people in here on short notice. We're going to try to step up to the plate for these people and the community and do what we can. Hopefully great things happen because of it," he said.
Several former Greenwood Hall employees are reporting that they have already set up interviews with Aventus and they're excited for the opportunity.
"The Horry County area is second to none when it comes to hospitality and looking out for each other and we're just happy we're in an opportunity where we can help some local people if we can, and we know they would do the same if the shoe was on the other foot," Ferro said.
Related story:
Copyright 2017 WMBF News. All rights reserved.