Horry County Sheriff's Deputies will now carry Narcan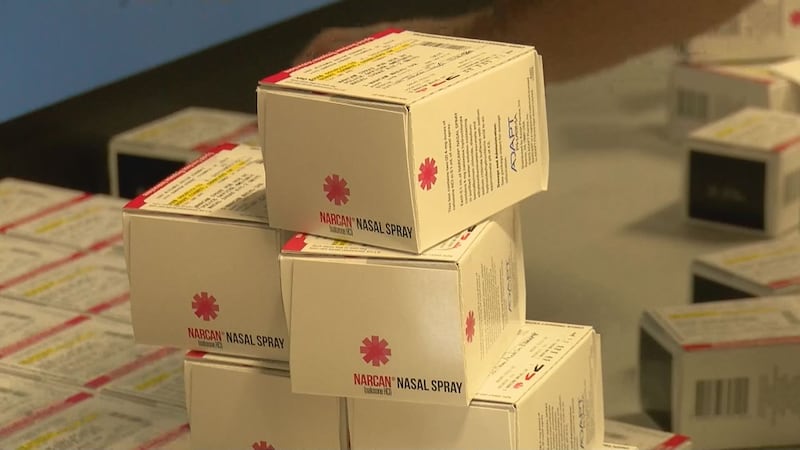 Published: Sep. 27, 2017 at 2:07 AM EDT
|
Updated: Sep. 27, 2017 at 7:34 AM EDT
HORRY COUNTY, SC (WMBF) - For the first time, the Horry County Sheriff's Office will begin using Narcan.
The Sheriff's Office is partnering with the Law Enforcement Officer Naloxone (LEON) program, which is a partnership between South Carolina Department of Health and Environmental Control (SCDHEC), South Carolina Department of Alcohol and Other Drug Abuse Services (DAODAS), and the 5th Circuit Solicitor's Office for Narcan training on Tuesday and Wednesday.
"The sheriffs office is going to face this battle head on. We're not going to stick our heads in the sand and say this is not happening," said Sgt. Timothy Tyner.
Myrtle Beach, North Myrtle Beach, Surfside Beach, and Horry County have all started using Narcan.
"EMS is supposed to respond to these calls and they do. But many times law enforcement is the first one on the scene. Generally speaking, there are more officers on the street then there are ambulances. So it's very important for them to be able to be equipped," said SC EMS Director of DHEC, Arnold Alier.
The Horry County Sheriff's office will not have to pay for the training or the Narcan. The office secured a federal grant with DAODAS. The five-year grant allows them to purchase around 5,000 doses a year.
Copyright 2017 WMBF News. All rights reserved.