License plate readers track all traffic entering, leaving Myrtle Beach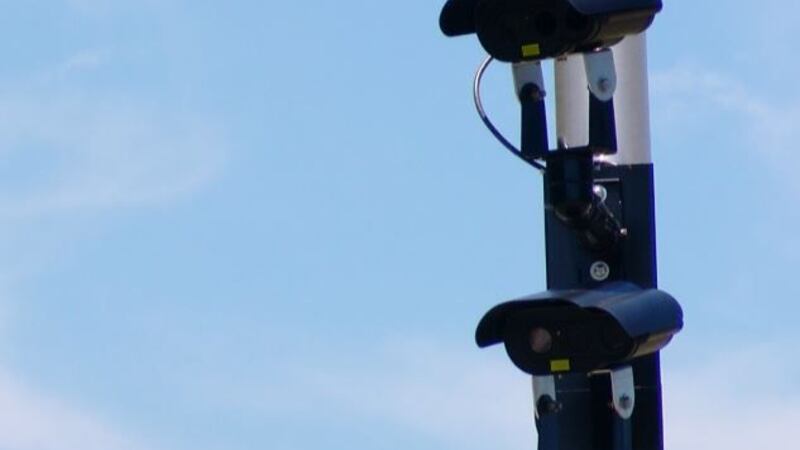 Updated: Jun. 29, 2017 at 11:34 PM EDT
MYRTLE BEACH, SC (WMBF) – Black devices sit high up on poles, some even on the traffic lights.
They are pointed in different directions and appear in almost every way to be traffic cameras, but they are actually license plate readers.
Coventry Boulevard in Myrtle Beach is just one of the locations drivers will find them. Those who live there admit they, too, had no idea what they were.
"I didn't know what they were and actually somebody asked in a neighborhood watch meeting," Eileen Fairchild said.
The license plate readers are just before the intersection of Coventry Boulevard and the U.S. 17 Bypass. Because speeding in such an issue on the road, the Fairchilds thought they were cameras.
"That's what we would expect more than anything else," Bob Fairchild said.
What these devices are really doing is taking a note of every single car that passes.
"If you go by the LPR, it takes a photograph of your vehicle and of the license plate," Myrtle Beach Police Lt. Joey Crosby said.
Crosby noted that drivers will notice these readers at several locations entering or leaving the city limits.
This is something he said police use every day. Their purpose is to prevent violent crime and catch suspects.
"If you are wanted, or the car is associated with a violent crime, we then receive a hit or a notification from the South Carolina Law Enforcement Division," Crosby said. "The dispatcher then gives the message to the officers and the officers are on the lookout for the vehicle."
Neighbors on Coventry Boulevard don't mind having these license plate readers, especially because they still seem to be a deterrent for speeding as well.
"I mean, if I noticed them and I was going fast, I would probably slow down," Bob Fairchild said.
Crosby said the MBPD gets hits every day from the license plate readers.
Even if something happens here in the city, he said police are able to look back at the readers and see if the suspect has left city limits. From there, law enforcement alert the neighboring jurisdiction that the person may be in their area and they can make the arrest.
Copyright 2017 WMBF News. All rights reserved.