Parachute team lights up the sky over Myrtle Beach
Updated: Jun. 2, 2017 at 10:36 PM EDT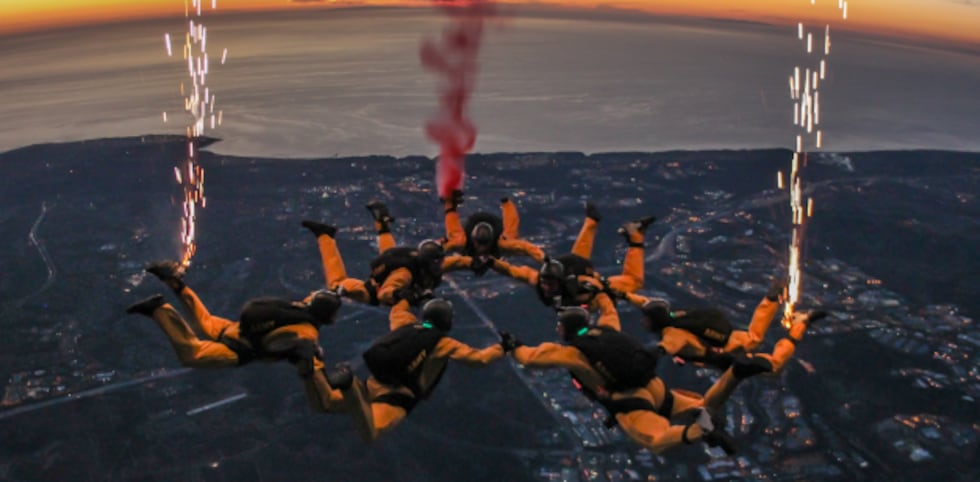 MYRTLE BEACH, SC (WMBF) – Several WMBF News viewers reporting seeing streaking fireballs in the sky Friday night at about 9:20 p.m., and two viewers even caught the display on video.
It wasn't a UFO or an asteroid – it was a brilliant demonstration by the Army Golden Knights parachute team, which was scheduled to take place at 9:15 p.m. at the Sun Fun Festival at Plyler Park in Myrtle Beach. There are multiple videos online showing up-close streaking lights from the team as they perform night jumps in various cities across the country.
The Sun Fun Festival confirmed that the night jump was the source of the light show - not a meteor shower:
Chief Meteorologist Jamie Arnold checked the radar, and indeed found spots that appeared to be rain off the shore, but was the Golden Knights parachuting down to the beach in front of the park Friday night.
Check out the Sun Fun Festival's website for more details on events happening Friday night and Saturday: http://www.myrtlebeach.com/myrtle-beach-events/sun-fun-festival/
Copyright 2017 WMBF News. All rights reserved.