Downtown Florence is giving $50,000 to recruit retail business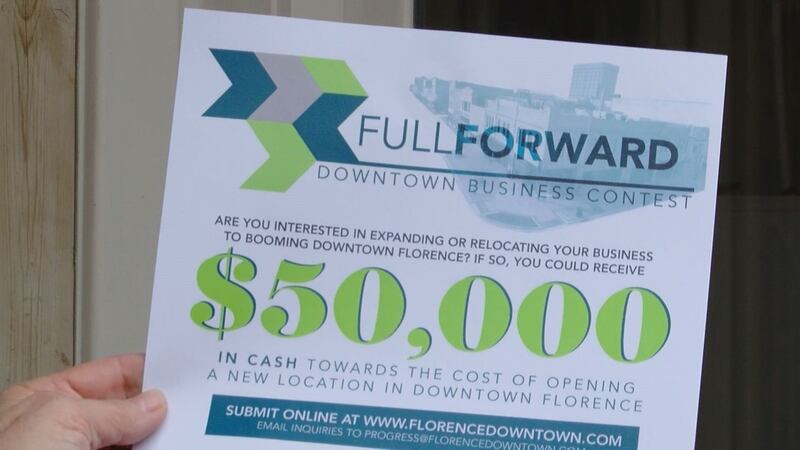 Updated: May. 24, 2017 at 8:02 PM EDT
FLORENCE, SC (WMBF) - The Florence Downtown Development Corporation is kicking off a brand new competition called the Full Forward Downtown Business Contest designed to give existing retail business owners the chance to relocate or expand their business in the Downtown Florence Historical District.
One winning entry will receive a $20,000 cash prize, $30,000 in grant money through the Tenant Up-fit Grant Fund and other assistance with helping get their business started in downtown Florence.
That additional money is around $1,000 in sign and interior design grant money from the city of Florence, and a credit toward the first-year business license.
Bob Sager, the downtown development corporation retail recruiter, said he has looked at models from larger cities.
"It's not just getting the winner; it's a marketing tool to try and attract even more attention," Sager said.
The other applicants can also benefit from the competition. Business owners will have the chance to tap into the $240,000 grant incentive fund that started two years ago to help recruit businesses.
The Full Forward Downtown Business Contest is open to all current retail business owners that have been operating a business for at least 12 months.
"The addition of somebody that isn't even represented here would be a big plus not just for downtown, but for the whole city," Sager said.
Liz Andrews, the co-owner of O-Harra-Mellette Interior Design Studio, opened up shop a year ago to be a part of the momentum downtown.
"Downtown Florence is at the spring point of growth, and it would be really an incentive for me, if I didn't live in the Florence area, to get a little bit of capital up front to get started and get my business going."
The Full Forward Downtown Florence business competition is something Andrews said will hopefully help recruit business owners to fill the empty storefronts around her business.
"Florence is kind of centrally located in the state. I think it's a good drawing destination," she said.
Click here for the full application and qualifications to enter in the competition.
Copyright 2017 WMBF News. All rights reserved.