Longs neighborhood upset with HOA, new bill in Senate could help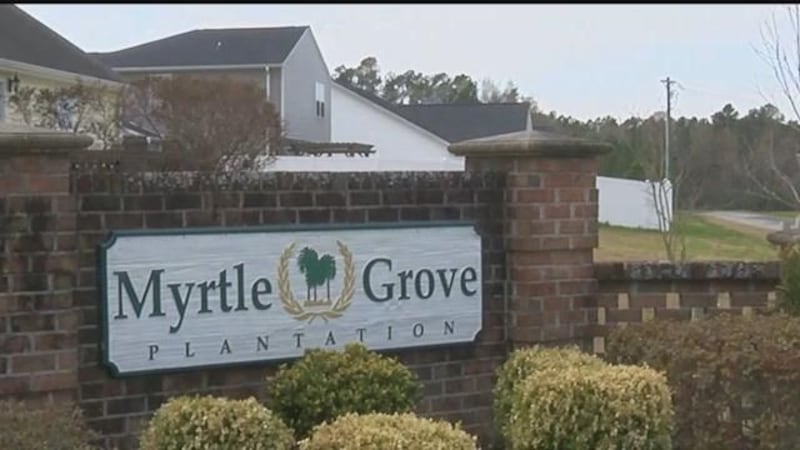 Updated: Mar. 22, 2017 at 11:23 PM EDT
LONGS, SC (WMBF) - A new law that would put stricter regulation on homeowners associations is now making its way through the state Senate and for one neighborhood, the changes can't come soon enough.
State Sen. Greg Hembree proposed a bill this year that would make bylaws for HOAs more transparent and clearly defined. Joann Santelli hopes it will put a stop to what she describes as a double standard.
Santelli was told "No" in a letter from her HOA to putting a shed in her backyard. The reason given, she added, was it had to be constructed in the same material as the home.
But she says another letter from a neighbor told a different story.
"I spoke to him and his wife, and they allowed me to get a copy of their letter and their shed was approved. And it's all metal and their home is not made out of metal," Santelli said.
This issue was brought to the HOA.
"A board member actually asked him, 'How can you deny hers if you allowed the other metal one?' and his answers were, 'Two wrongs don't a make a right,'" Santelli said.
Other neighbors say the HOA doesn't hold regular board meetings for the homeowners and that many parts of the community are an eyesore.
"They'll send me a letter if there's weeds in the front yard, that I need to cut the weeds, yet behind my home and all the lots near me are 4-foot tall grass," Santelli said.
The bill proposed by Hembree states that the South Carolina Real Estate Commission must create an instructional video for all people interested in joining an HOA, and provide information on laws and procedures for holding public hearings.
"I feel that our management company does not really do much. They do not do much for us," Santelli said.
Premier Management Group, who manages the development, says they do not approve or deny anything for residents and those decision are made by the HOA board of directors.
Copyright 2017 WMBF News. All rights reserved.