What's Happening: Events and activities planned for MLK Weekend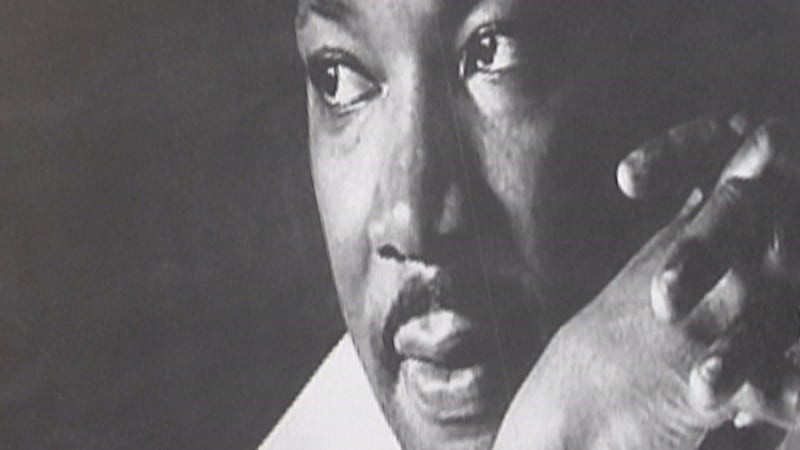 Updated: Jan. 12, 2017 at 8:46 PM EST
MYRTLE BEACH, SC (WMBF) - Several communities are preparing to honor the life and legacy of Dr. Martin Luther King Jr. with activities and events from the Grand Strand to the Pee Dee for everyone to participate.
Francis Marion University
On Thursday, January 12, The Florence Chamber of Commerce will partner with Francis Marion University to host the 19th Annual Martin Luther King Jr. event, A celebration and remembrance through the arts. The event kicks off on the campus of Francis Marion University with a candlelight march from the Wallace House to Chapman auditorium at 6:15 p.m. The annual celebration will take place at 6:30 p.m. at Francis Marion University's Chapman Auditorium.
Coastal Carolina University
Barbara Blain-Bellamy, an attorney and the mayor of Conway, will be the keynote speaker for Coastal Carolina University's annual Martin Luther King Jr. Celebration on Thursday, Jan. 12, at 7 p.m. in Wheelwright Auditorium. The event is free and open to the public, and no ticket is required.
Sponsored by CCU's Office of Multicultural Student Services, the event is designed to commemorate King's legacy of unity and inclusion. It will include musical selections by the University's gospel choir, the Coastal Inspirational Ambassadors, and a spoken word performance by the CCU chapter of the NAACP.
"This celebration is a way to unite all persons no matter their race, creed or color," said Franklin Ellis, assistant director for multicultural student services at CCU.
Wheelwright Auditorium is located at 108 Spadoni Park Circle on the main Conway campus.
Marion County Unity March
Are all welcome to attend and promote a renewed spirit of unity in the Marion County on Monday, January 16. The march is free; there is no fee.
MARCH ITINERARY
9:30 AM - Gather at First United Methodist Church, 307 East Godbold St., Marion, SC.
10:15 AM - Depart from First United Methodist Church.
10:15-10:45 AM - Begin at East Godbold St.; make a left onto Main St.; continue south on Main St., and make a left onto Martin Luther King Jr. Blvd.
10:45 AM - Arrive at Door of Hope Christian Church, 401 Martin Luther King, Jr. Blvd.
11:00 AM – Participate in Celebration of Dr. Martin Luther King Jr. Day at Door of Hope, with various speakers and music. Speakers will include Bishop Michael Blue and Youth Pastor Adam Works of Marion Baptist Church.
NOTICE: Transportation will be available from Door of Hope back to First UMC at the conclusion of the march.
2017 Myrtle Beach Freedom Rally
Dozens of organizers are coming together to honor Dr. King, by empowering the residents of Myrtle Beach.
Bennie Swans, is a member of the MLK Weekend Planning Committee, he says he is excited about all the events being moved to the Myrtle Beach Convention Center, and he says this weekend is dedicated to eradicating prejudices, and injustices.
"We must be forceful and committed to positive social change," said Swans.
Leading figures in local business, communications, politics and the clergy will take prominent roles during the four-day MLK "Freedom Rally" and Celebration starting next week in Myrtle Beach.
S.C. Senator Ronnie Sabb (D-32) will keynote the invitation-only welcome breakfast on Friday, Jan. 13. Sen. Sabb is an attorney from Williamsburg County. His district covers largely Williamsburg and Georgetown counties, with sections of Horry, Florence and Berkeley.
On Friday, Jan. 13, Dr. Graeme Coetzer, director of the Institute of Community Development at the College of Charleston, will guide a business-oriented workshop "Translating Diversity into Economic and Social Value." Dr. Coetzer recently led an initiative on managing human differences that brought over 300 sector leaders from across South Carolina and the U.S. to explore the challenges and opportunities of being a diverse society.  Rick Elliott, president of Elliott Beach Rentals and member of the North Myrtle Beach Chamber of Commerce Foundation, is slated as the featured guest speaker at the workshop luncheon.
At the Saturday, Jan. 14 film festival matinee, retired Episcopal priest Rev. Judith Upham of Fort Worth, Texas will speak to school children and participate in press conferences. Rev. Upham was a fellow seminarian and close friend of Jonathan Daniels, who was murdered in 1965. Daniels' story is told in the documentary film Here I Am, Send Me. Rev. Upham will talk about her participation in the Civil Rights marches and events of that year.
The "Civil Rights Sunday" Ecumenical Service on Jan. 15 will be led by the Rev. Frank Madison Moses, pastor of Mt. Olive AME Church in Myrtle Beach; and the Very Rev. Edward Fitzgerald, pastor of St. Michael's Catholic Church in Garden City. The service will be held at Mt. Olive AME, 1108 Carver Street.
The "Drum Major" awards at the Monday morning Corporate and Community Breakfast will be take place at 8 a.m. at the Myrtle Beach Convention Center. Christel Bell of WMBF will be one of the emcees for the program. The keynote speaker, Rev. Dr. Henry "Hank" Singleton, Benedict College in Columbia, SC, is the son of the late South Carolina NAACP leader and Civil Rights activist Rev. H. H. Singleton, who is legendary for leading a famous march in Horry County.
The Freedom Parade on Ocean Boulevard will conclude the festivities at 12 noon.
"We do it together and in peace and in harmony and we will see all the great human bouquet of flowers, there's nothing more attractive than a bouquet of flowers, and when its a human bouquet of flowers there's nothing greater," said Swans.
For more information and a complete list of activities, click here. 
37th Annual Martin Luther King, Jr. Celebration, Conway-Horry County
The "Youth Out Loud"  Rally will kick off activities is Friday, January 13, 6 p.m. to 8 p.m. at Mason Temple Church of God in Christ.
Saturday, January 14, 10 a.m. to 2 p.m. a "Day of Service. Organize activities in your community, such as feed the hungry, visit the elderly, or community clean-ups.
Special Movie Showing of Selma, from 11 a.m. to 1 p.m. at Cherry Hill Missionary Baptist Church.
Monday, January 16, 11 a.m. Inspirational Moments at the Horry County Courthouse, Speaker: Rev. Miller of Bethel AME Church.
March to Mason Temple Church of God in Christ, 1501 Seventh Avenue, will follow, then at 12 noon the Keynote speaker, Maggie Glover, who was the first black female senator of South Carolina.
Copyright 2017 WMBF News. All rights reserved.