Brookgreen Gardens has a rich history spanning centuries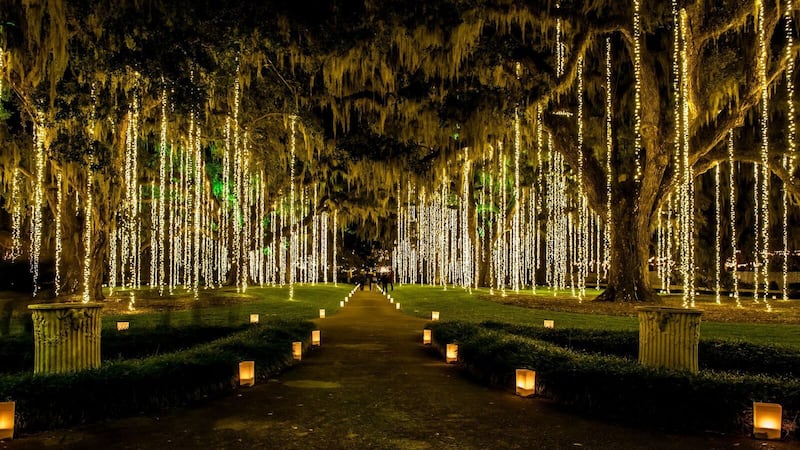 Updated: Dec. 1, 2016 at 10:28 PM EST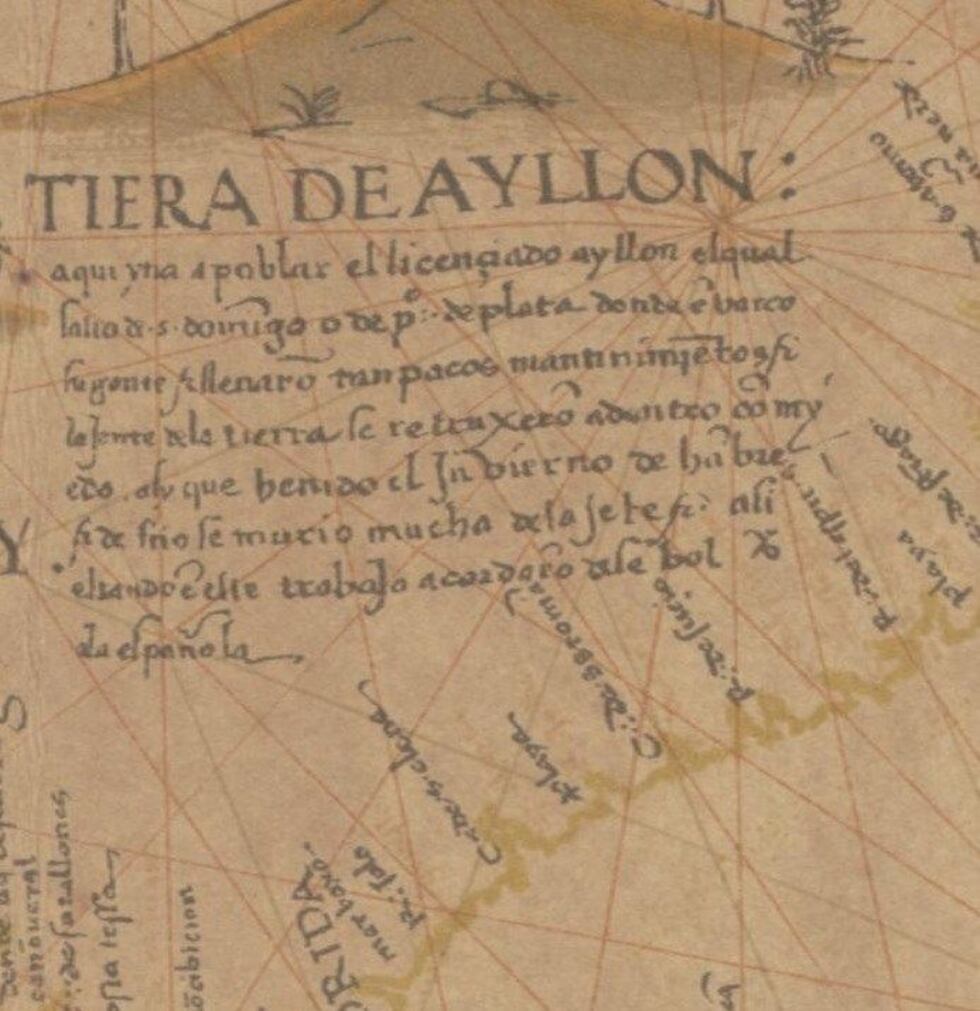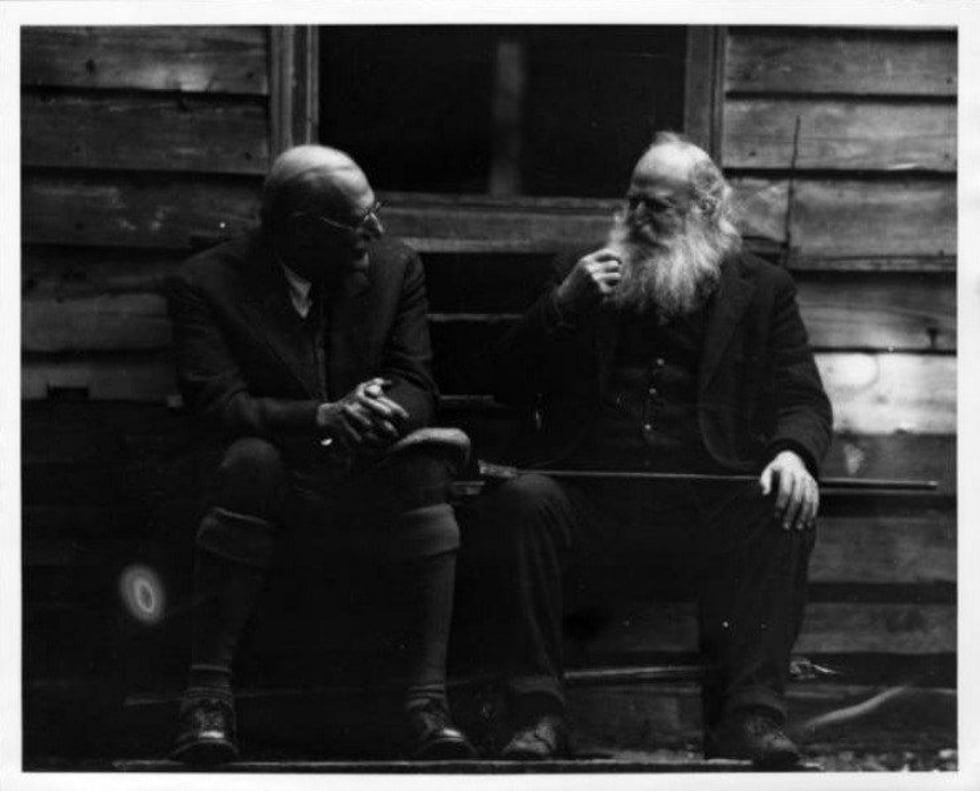 HORRY COUNTY, SC (WMBF) - Wednesday evening marked the first of ten Nights of a Thousand Candles held at Brookgreen Gardens. During these events, held from 3 to 10 p.m. on Dec. 1, 2, 3, 8, 9, 10, 15, 16, 17 and 18, over 5,000 candles are lit by hand and hundreds of thousands of electric lights line the paths of the Gardens.
Nights of Thousand Candles began in 1999, when there were actually just a thousand candles lit. But the history of Brookgreen Gardens stretches back for centuries.
Over 9,000 acres of marshland and coastal forest make up Brookgreen Gardens.
"The total property of Brookgreen Gardens is 9,127 acres," says Robin Salmon, Vice President of Collections and Curator of Sculpture at Brookgreen. "And that includes Huntington Beach State Park—that's Brookgreen's property—as well as 1,500 acres on Sandy Island."
It's located, "on what's called of course the Waccamaw Neck, that strip of land between the ocean and Waccamaw River there," according to Walter Hill, Horry County Museum Director.
"We have recorded occupation of the property going back 10,000 years," Salmon said.
SLIDESHOW: Explore a visual history of Brookgreen Gardens here
Piles of shells left behind from Native Americans who lived on the land, along with pottery shards buried in the soil, tell the early history of Brookgreen Gardens.
Native Americans' presence is proven through shell middens, which Salmon describes. "Well that's a place—basically, it's a garbage dump, where the shells of food, the sea life, that was consumed by the Native Americans would be tossed. And over the years and centuries of use, it would build up into an island, actually, just off the shore."
Some speculate that before Jamestown or Plymouth Rock, before even St. Augustine, Spanish colonialists landed near this area and settled for a few months, which would make it the first European settlement in what's now the U-S.
Salmon says, "The Spanish supposedly visited us in 1526, establishing a colony here. The English colonists, though, didn't arrive here until the late 18th and early 19th Centuries."
In the early 1700s, King George II of England gave a land grant for this area to John Allston, to grow indigo, a plant used for dying fabric a deep blue color.
After the American Revolution, when the King stopped paying for indigo, rice became the cash crop. But it was a different type of rice from what had been growing in North America up until that point.
"Well it's the forerunner of the long-grain rice that we buy in the store today. The Carolina Golden big grain rice was 'discovered,' here if we want to use that word," Salmon says. "It was noticed that there was an unusual plant that had a different type of kernel, of rice kernel, that the African slaves who were working the property recognized as being something quite different."
Slaves had been brought to this area in the late 1700s, but many more West Africans were brought to Brookgreen in the early 1800s for their expertise in rice growing.
Salmon says the slaves were brought from "West Africa, Sierra Leone, Ghana, Gambia, in the area known as the 'rice coast' of Africa, where rice had been grown for thousands of years."
Joshua John Ward, whose family purchased Brookgreen Plantation from the Allston family in 1800, was the largest slave owner in the U.S. during his lifetime, with over a thousand slaves on his 12 plantations, including Brookgreen, in the Waccamaw Neck.
What makes up the Brookgreen Gardens property now was once four different rice plantations.
"Laurel Hill was the northernmost, then Springfield, the Brookgreen and then the Oaks," Salmon says. "That makes up the 9000-plus acres."
At the Oaks Plantation in the early-1800s, two famous families joined and became embroiled in national politics, with a tragic ending.
Salmon calls it "probably one of the saddest stories in South Carolina history."
In 1801, Joseph Alston, future South Carolina governor, married Theodosia Burr, daughter of Aaron Burr, vice president of the U.S. under Thomas Jefferson, and brought her back to the Oaks. They had one son, in 1802.
"The child's name was 'Aaron Burr Alston,' but he was known as 'Gampy,'" Salmons says. "And Aaron Burr was so proud of this young grandson, and of course, Theodosia was over the moon. She was in love with her child as much as she was in love with her husband."
But the family's happiness was to be short-lived. Most people know the story or Aaron Burr—that he killed Alexander Hamilton in a famous duel in 1804. After that, his political career was over, but he got into more trouble over his next idea.
"What they wanted to do was to colonize the lands west of the Mississippi and create a new country. With Burr as the president," Salmon says.
Though Burr wasn't found guilty of the treason charge brought against him, he exiled himself to France for four years, and the impact was felt in South Carolina too.
"It was an embarrassment," Salmon says, "but it was also a question, was Joseph involved? Was Theodosia involved?"
In 1812, the same year that Joseph Alston became governor of South Carolina, his son died of malaria at age 10. Distraught, his wife Theodosia sailed to New York to see her father as he returned from France. Her ship left from Georgetown, and she was never seen again.
"But there was no wreckage found. She just disappeared. The ship, everyone on it disappeared basically. So it's sort of tantalizing story. And there have been lots of different stories about what actually happened."
Whether pirates, British forces offshore during the War of 1812, or bad weather took Theodosia's ship, her family was never sure. After the death of his son, his wife and his political career, Joseph Alston himself died just four years later.
The Civil War changed the way of life for those living on the rice plantations.
Salmon says, "Once the slaves were freed, there were no more workers, so that began to collapse the economy."
But the end of the Civil War didn't mean there was mass migration from this land.
"But most of the freed slaves in this area did not leave," Salmon says. "They stayed on the Waccamaw Neck, and continued to live where they had always lived. Everyone was pulling together during Reconstruction. The former master and the former slaves had to work together to survive. It was hard."
During Reconstruction, the Hasell family from Georgetown bought Brookgreen Plantation, but by the early 20th Century, it, along with the three other nearby rice plantations, were bought by a group of men out of Sumter who used the land just for hunting.
After the stock market crash in 1929, the area was put up for sale and advertised in the New York Times. That's where its modern history begins.
Salmon explains. "The Huntingtons were unusual people. Archer Huntington was the heir of his father's railroad and shipyard fortune. But he was also a very good businessman."
His wife, Anna Hyatt Huntington, was a famous sculptor.
"She was the equivalent of a rock star today," Salmon says.
Anna was diagnosed with tuberculosis, and in looking for a warmer climate for her, the Huntingtons found Brookgreen.
"And Anna, initially, fell in love with the land," according to Salmon. "This was such an alien land from what she was accustomed to, with the live oak trees and the Spanish moss, cypress trees, all of that."
In addition to creating Brookgreen Gardens and displaying American sculpture throughout it, the Huntingtons also helped the area around the gardens.
"They wanted to improve the quality of life here, which was no small feat. In the 1930s, this was still very much like it had been during Reconstruction. Not much had changed," says Salmon.
The Huntingtons brought electricity to the area, along with a medical clinic, a school and a church. The Huntingtons' legacy to this land is in the beauty of the art it displays, the education it offers to visitors, the protection from development, and a reverence for nature that brings in thousands of people every year.
"But there are just some things that won't occur here, like a golf course. Or a hotel… When I first started working here, this was a place that people came to for a couple of hours, and then they left, to go somewhere else. Now they come here and stay for days," Salmon says.
After working at Brookgreen Gardens for over 40 years, Robin Salmon still appreciates it every day.
"What I love about BG is that no matter how bad I feel, how angry I might be, or how tired I am, when I go out into the sculpture garden, it all goes away," she says. "It's like Brookgreen washes you clean. And you come back to what you were doing, rejuvenated, refreshed. It's a tonic. It's wonderful."
Centuries of triumph and tragedy, whole lives lived under these trees and the dead held tight in the land's embrace, Brookgreen Gardens continues to be a place of mystery, beauty and awe.
Related Link:
Nights of a Thousand Candles information
Copyright 2016 WMBF News. All rights reserved.