75-year-old woman shoots suspect after being beaten and robbed at her home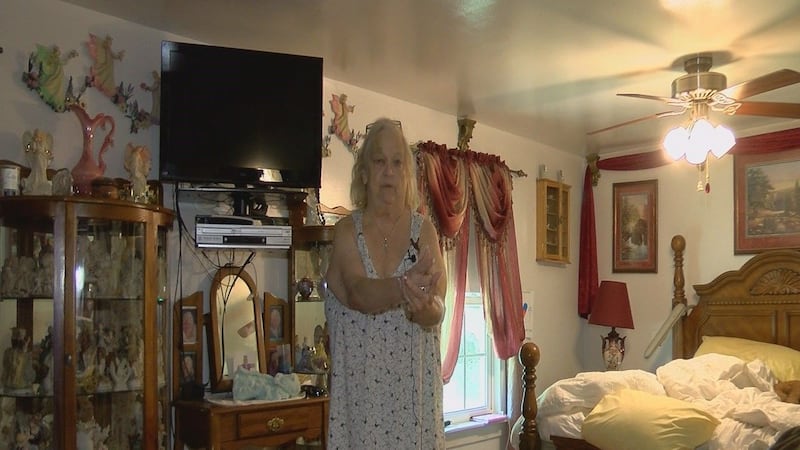 Published: Jul. 21, 2016 at 10:06 PM EDT
|
Updated: Jul. 22, 2016 at 3:24 PM EDT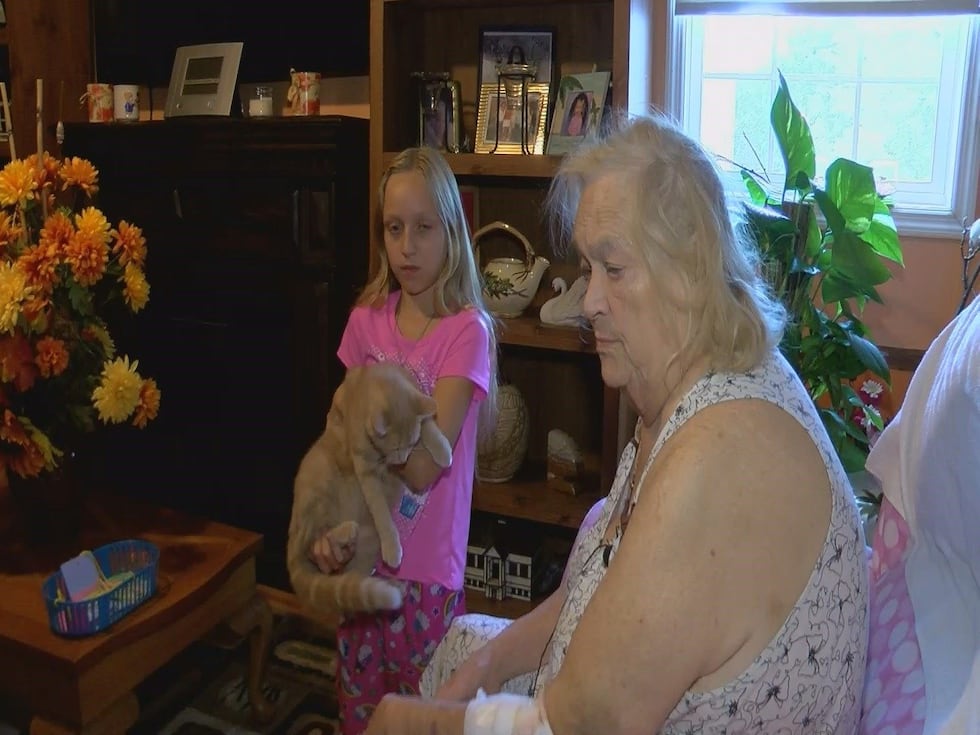 LORIS, SC (WMBF) - A Loris woman fought back after two suspected robbers barged into her home, handcuffed her family and nearly beat her to death.
Eleanor Ring, 75, of Loris, said she is thankful for her life and that her family was not hurt.
According to an Horry County police report, Ring shot a male suspect in her home. The report said the other suspect, a female, was rummaging through the house.
"'Where's your pocketbook? Where's your pills?"' Ring said the robbers asked her.
Ring said the male suspect used a stun gun on her several times all over her body and hit her in the head with a gun. She added that throughout the whole ordeal she was fearful for her life.
"Please don't kill us," Ring said she thought at the time.
According to the report, the burglary happened Sunday around 9 p.m. Ring said her neighbor was at her home when the suspects rushed inside.
She said her neighbor, a 78-year-old man, tried to stopped them and was severely beaten.
The woman said her 9-year-old foster daughter and infant great-granddaughter were at home with her when the incident occurred.
"They pulled the drawers out and threw them over the bed while the kids were standing in the corner of the bedroom," Ring said.
She added the the male suspect pushed her to the floor, but she managed to get up and make it to her bedroom where she kept a gun.
"I said, 'You want to play with guns?'" Ring said as she demonstrated how she pointed the weapon at the suspects.
Ring said when she shot the suspect, he fell against the refrigerator in the kitchen and both took off.
The grandmother claims she has been robbed before at her home. That incident happened about about a year ago, when robbers impersonating officers pretended to serve a warrant for one of her daughters, came into her home, tied her up and held her at gunpoint, demanding money and prescription pills, Ring said.
Her home life has not been the same since. Wooden boards now block doors and windows of her home, with the hope of keeping intruders out.
Ring said no one should have to live like this.
"We live in fear," she said. "We used to sit out on the porch in the evening; we don't sit our there no more."
Days after the second incident, Ring used social media to plea with Facebook Live friends to do something about the crime. She said she didn't even know she was recording live on the new phone she recently purchased.
Horry County police are still investigating the case, but Ring said she is now installing surveillance cameras inside and outside her home.
Ring said she may not know why the suspects came to her home, but she is thankful she was not alone that night.
"God was with me, God was with us all," Ring said. "He was watching over us. He can't stop things from happening - things will happen - but he had my back. He had all of our backs."
Copyright 2016 WMBF News. All rights reserved.