Fiorina Town Hall moves to larger venue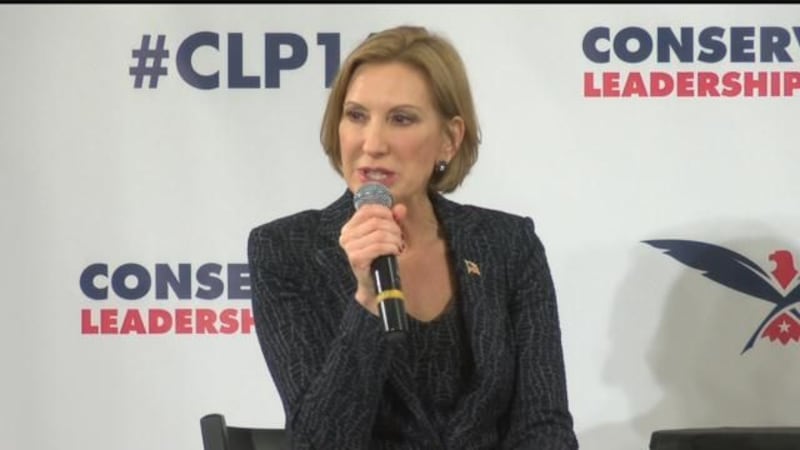 Published: Dec. 17, 2015 at 7:18 PM EST
PAWLEYS ISLAND, SC (WMBF) – The Carly Fiorina Town Hall scheduled for Monday, December 21 is now being held at the Tara Theater in Pawleys Island due to an overwhelming response, according to campaign officials.
The former Hewlett Packard CEO and GOP presidential candidate will "outline her vision for America" and take questions at the Tara Theater beginning at 5 p.m. on December 21.
The Tara Theater is located in the Litchfield Beach and Golf Resort, 14276 Ocean Boulevard, which is right across from the event's original venue, the Applewood Restaurant.
Click here to register, or visit www.georgetown.gop for more.