Florence postal worker serves customer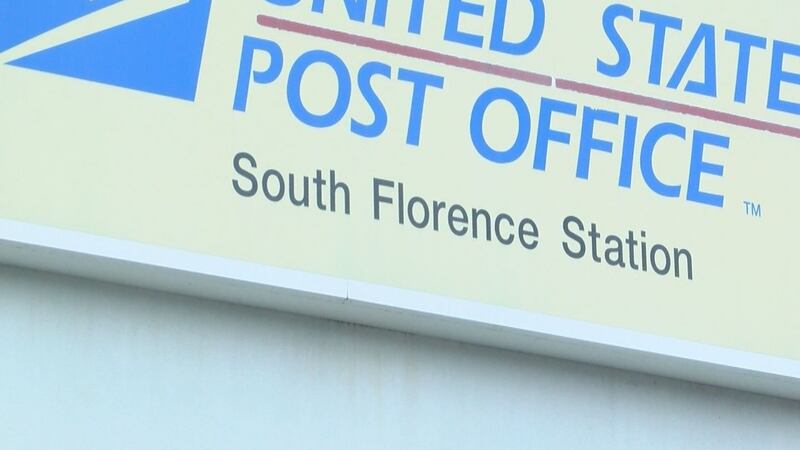 Published: Dec. 15, 2015 at 1:53 AM EST
|
Updated: Dec. 15, 2015 at 2:45 AM EST
FLORENCE, SC (WMBF) - Florence postal worker, Deborah Hill knows her customers so well she saved one woman from losing almost 45 thousand dollars to foreign scammers. The elderly woman was mailing express packages to a United States address that was affiliated with an overseas scam. She came in several times and when the worker noticed her twice in one day mailing the same thing, she decided to look into it.
Hill is an employee at the South Florence post office for almost 30 years and she says this was just part of her job. "It could happen to anybody, and any amount going to the wrong person is not right. I was just doing my job, that's all it was. Be aware, know your customers and do your job and you can look out for the customers," Hill said.
Hill knew the elderly woman typically just buys stamps, so mailing multiple express packages looked suspicious. She called Tom Gasser right away, the US postal service inspector for the Pee Dee and he confirmed the US address she was sending them to was affiliated with a Jamaican based scam.
"You just have to be alert and know your customers and their habits and if its out of the norm, personally I think we need to check on it. If it turns out to be nothing, that's fine. If it turns out to be something like this, you know then we've saved people's money," Hill said.
Gasser said the sooner you catch it, the better. Hill agrees and says she wants to say something whether people like it or not, she wants to let people know what she feels is right or wrong.
The same thing almost happened to another Florence woman who's been coming to this post office for the past 20 years.
Rosella Green, Florence resident "I was just so gullible, you know not really paying attention and I've heard about things like that, but I just wasn't paying attention. You need to pay attention, you need to be alert. If I was being scammed again and I didn't know it and took it to the post office, I would be ever so grateful, because you don't have money to lose, you know."
To help prevent people from taking your money Gasser says don't ever enter in a financial agreement with strangers through mail. He tells me to be aware that they are sophisticated con artists who are relentless, especially during the holidays. Groups that only want express mail are suspicious, or ones with an advanced fee.
If you think you're a victim of mail fraud, the South Carolina postal communication coordinator tells me you should file a police report right away, and call the postal inspection service.
Copyright 2015 WMBF News. All rights reserved.