Legal money laundering in South Carolina?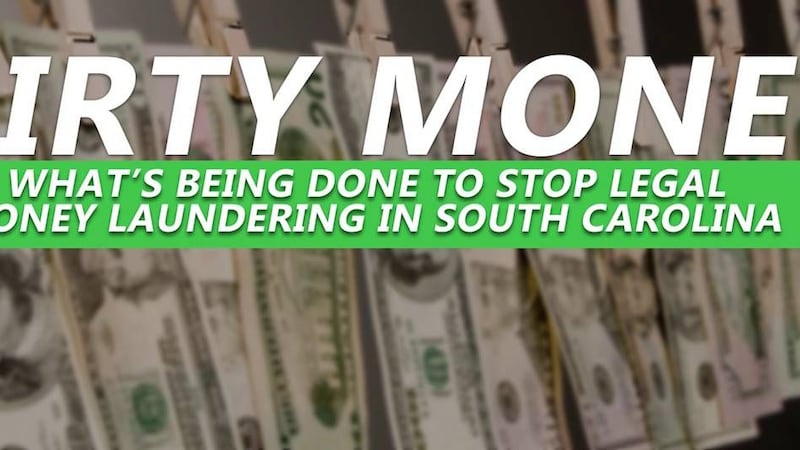 Published: Oct. 29, 2015 at 8:07 PM EDT
|
Updated: Oct. 29, 2015 at 10:31 PM EDT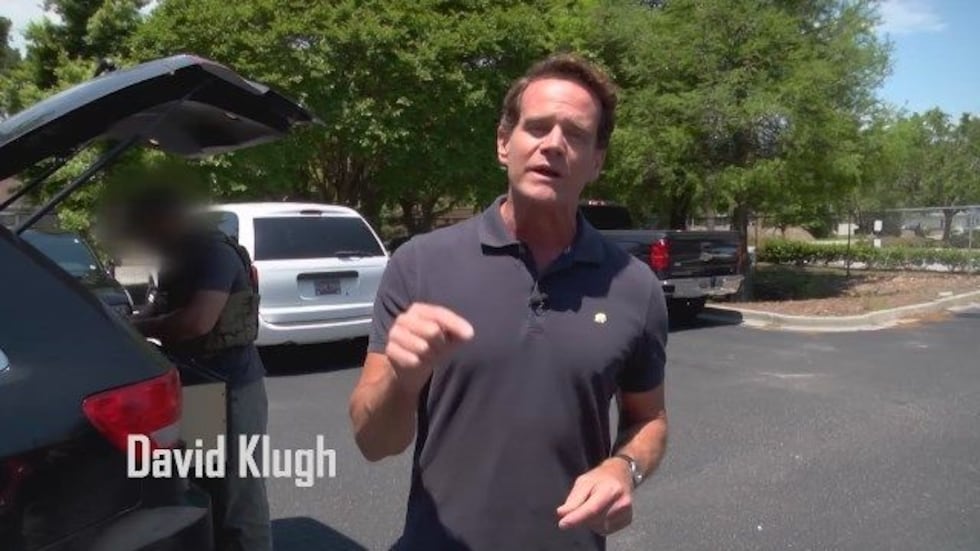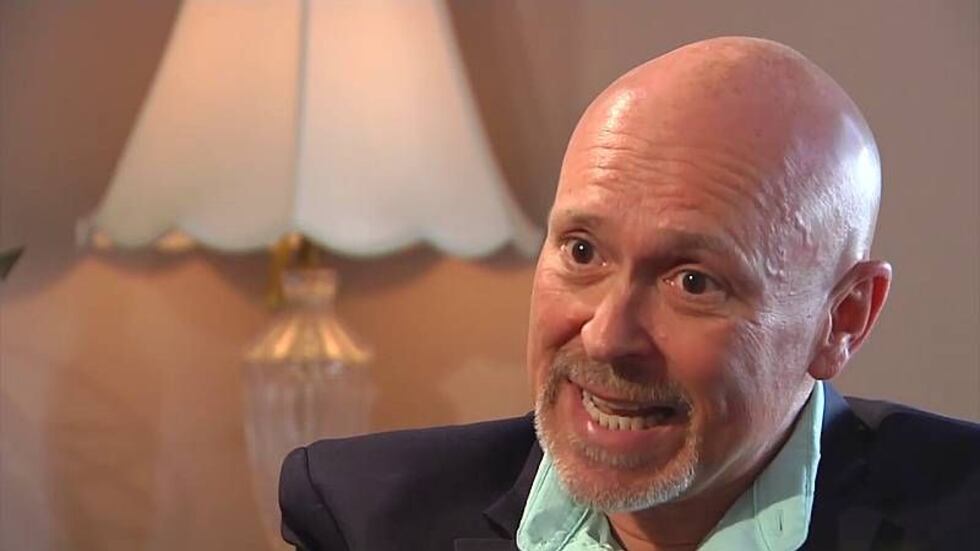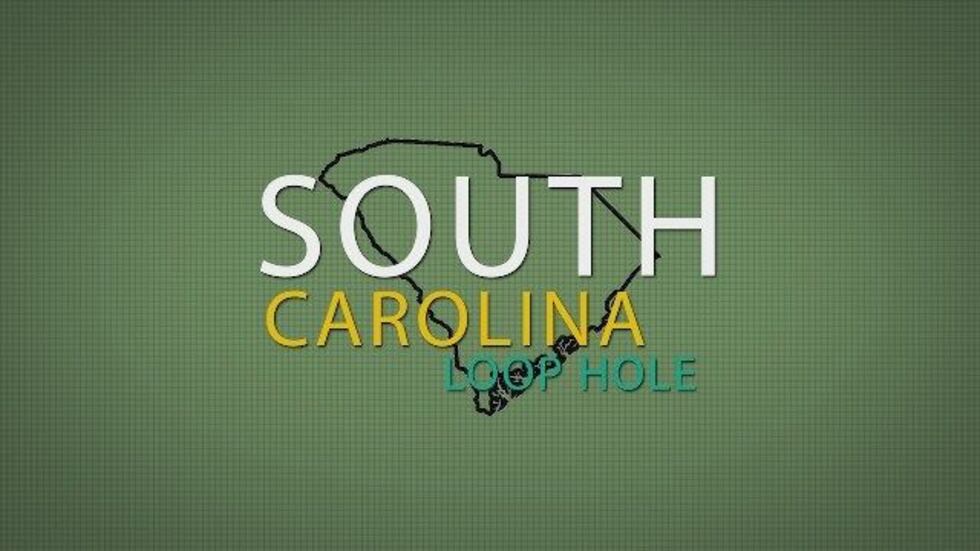 MYRTLE BEACH, SC (WMBF/WTOC) - It was back in May when we first told you about an industry here in South Carolina that allows for the laundering of hundreds of millions of dollars a year to drug cartels in Mexico and Columbia and to terrorist groups operating in the Middle East.
Amazingly, that industry is breaking no laws. And South Carolina is the last state in the union that's doing nothing to stop it.
In this follow up investigation, it appears your lawmakers in Columbia, the Attorney General and even the Governor are paying attention to this legal loophole now.
Perhaps the single most shocking part of this investigation involves the answer to the age old question of, "who knew what and when?"
In 2010, Captain Andy Lewis, the man the Army trusted to track and interrupt the flow of terrorist funds during the Afghan and Iraq wars, agreed to help the 15th Circuit Drug Enforcement Unit.
Why?
Because South Carolina is practically inviting criminals into the state by not regulating the money services industry which includes businesses like, MoneyGram, Western Union, Sigue, and Ria. No state licensing, no state oversight, no bonding and no ability of law enforcement to investigate their activities.
"We saw businesses owned by Mexican drug organizations, also owned by Lebanese that we found with ties to Hezbollah," said Andy Lewis of The Ulysses Group, an intelligence services company made up almost entirely of former special operations analysts.  "There was any number of illicit organizations could set up these businesses."
 
Who were the agents of these money service businesses? Many of the same delis, convenience stores and massive beach trinket shops that line every beachfront community in the state.
And every year, Captain Lewis discovered that nearly $700 million was being laundered out of South Carolina to Mexico, Eastern Europe and the Middle East.
That lack of regulation has, according to Captain Lewis, created perhaps the most crime-friendly state in the country.
So, back to the question of who knew what and when?  Capt. Lewis' report was presented to state lawmakers, the state's Solicitors, Sheriff's Association, Police Chiefs' Association, even Senator Lindsey Graham.
But the effort to stop the money laundering in South Carolina went nowhere.  Lawmakers and law enforcement never even heard back for Senator Graham. The effort to get a single piece of legislation out of committee failed and for the next five years, lawmakers buried basically their heads in the sand while billions flew out of here and into the hands of drug cartels, human traffickers and even terrorists groups overseas.
It wasn't until our investigation last May that the issue got traction in the legislature once again. As we speak, a new bill is being drafted and is expected to see debate as early as January.
107th district Representative Alan Clemmons from Horry County, who drafted the bill, calls it a beginning point.
Clemmons sponsored the last bill to plug this loophole.  He's trying again with this one, four years later.
"The issue was not on their legislative radar screens," Clemmons said. "I think it's a state wide failing to be able to recognize the significance of the issue. Because you're right."
WMBF News and our sister station in Savannah, WTOC,  attempted to get a response from Senator Graham's office for two months.  To date, he has not addressed this issue with us either.
As for the current proposed legislation, Clemmons says he's now getting support from colleagues state-wide.
"Of course our big focus is on money laundering, legal money laundering going on in South Carolina. This bill creates a regulatory system within the state so that any business that purports to be in that business must apply for a license, they must meet the qualifications of the agency that oversees the regulation of that and the issuance of those licenses, they must provide security up to the amount of the funds that they are going to be legitimately dealing in transfers with," said Clemmons.
The South Carolina Anti-Money Laundering Act is based on the Uniform Money Services Act, drafted by law makers and legal scholars 15 years ago.
Bill Knowles is the Commander of the 15th Circuit Drug Enforcement Unit.  It's his men and women on the front line of this war every day.  He also insists the result of this regulation "oversight," has brought tons of heroin and other drugs into South Carolina, and sent a clear message to the world's organized crime syndicates that this state is open for business.
And while Knowles is glad to see there is hope once again for some kind of regulation, he insists the teeth are still missing.
"The legislature has to give law enforcement the investigative subpoena power," Knowles said. "Right now in this state, if I know that you're involved in illicit activity, I cannot subpoena your banking information, your credit information or your assets.  Because the best way to cripple drug organizations is to take their assets.  Yet every state around us has that subpoena power.  Every other state except South Carolina."
Two years ago, U.S. Immigration and Customs agents busted a huge human trafficking ring operating from North Carolina to Florida.
Where was the base of operation?
Savannah, just across the South Carolina border. Twenty-three mostly Mexican nationals were indicted, 40 customers were arrested and 11 girls were rescued.  The tens of millions this operation took in was gone without a trace.  That was money that would have been traceable in every other state.
The 14th Circuit Solicitor in Bluffton knows all too well how the money services loophole impacts these criminal enterprises.
"The fact that law enforcement doesn't know where the proceeds are, where they're coming from" said 14th Circuit Solicitor, Duffie Stone.  "And so if you have these money services industries that are able to transfer millions of dollars in and out of South Carolina without any oversight, then law enforcement is not going to have the ability to  seize money that they simply don't know anything about."
Representative Clemmons agrees this lack of regulation is contributing to in the influx of drugs, illegal immigrants and violent crime in the state.
The legislature's attempt to play catch-up could have an impact, but it has already been severely handicapped by time and technology.
Captain Lewis calls South Carolina's efforts now, a day late and a billion dollars short, adding we had the chance and missed it.
He understands that state governments tend to be reactive.  He calls South Carolina lawmakers, inactive. "There's certainly 48 other outlines on how to do this out there.  And there's statistics on their effectiveness on each other, those other 48 states."
Solicitor Stone is now hopeful South Carolina's wait has ended. "Sometime in order to have massive legislative change you have to have an uprising from the people of South Carolina that say, you know, enough is enough."
It's important to point out that no one in South Carolina currently involved in the money services industry is necessarily doing anything wrong. And whether the owners and operators know where the money is going or not, they are operating completely within the law. In the last state left that still lets them do it completely unregulated.
WMBF News will let you know if South Carolina's second attempt to plug this billion-dollar loophole is successful.
Read and watch our previous investigative report here:
South Carolina businesses used to launder billions to drug cartels, terrorists