Experts explain how to deal with post-flood mold issues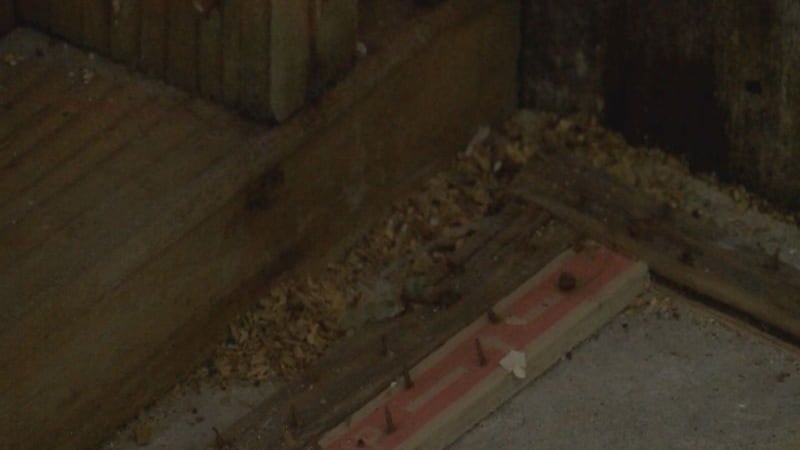 Published: Oct. 23, 2015 at 9:44 PM EDT
|
Updated: Oct. 23, 2015 at 11:50 PM EDT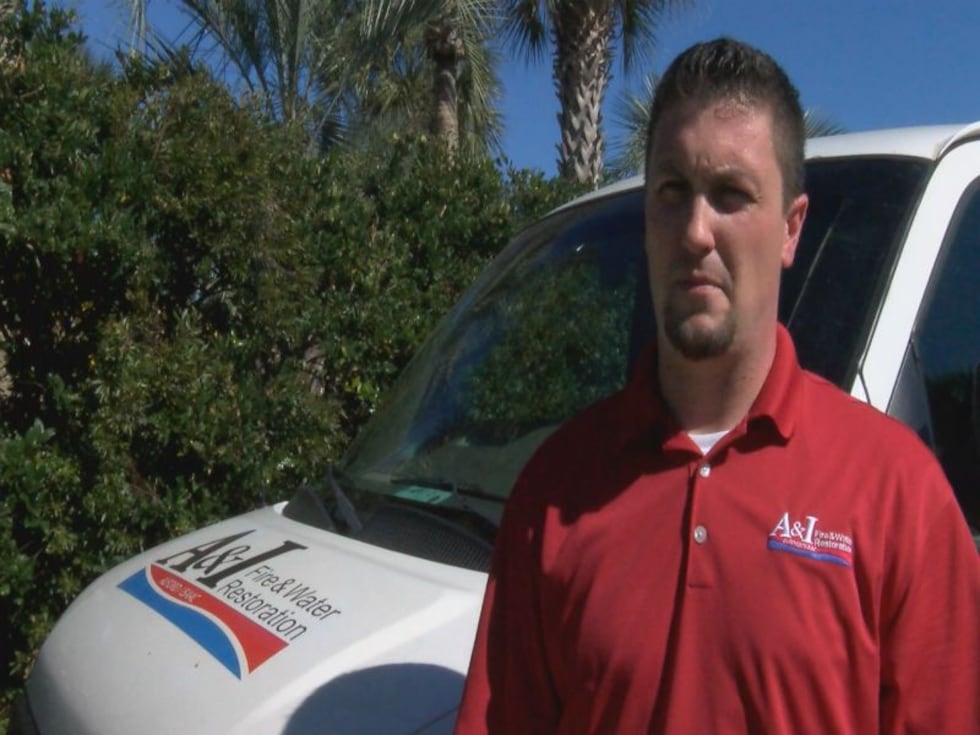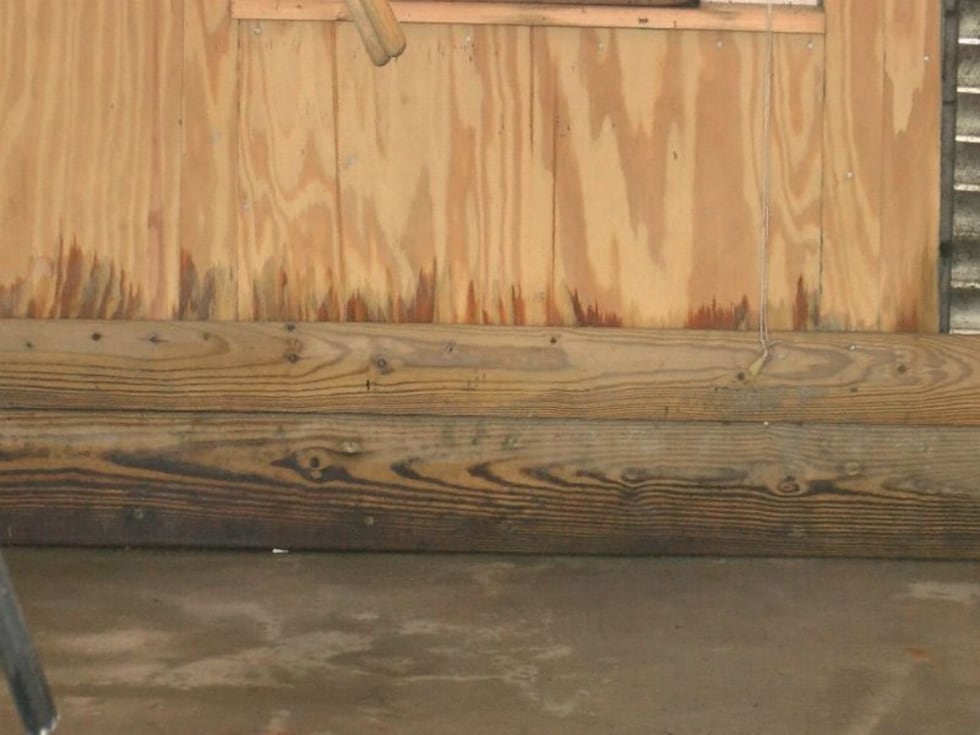 HORRY COUNTY, SC (WMBF) - As many residents continue in the cleaning process, there could be hidden damage the flooding may have left in homes. Experts explain just how serious mold can be and what you need to know to protect you and your family.
Certain types of mold can grow within 48 hours and in some cases it can take just three weeks for mold to surface, but the excess moisture in a home is all the mold needs to grow.
"Anytime you have water come into your home, and it's not properly dried you're going to have mold, it's indefinite, it's going to happen," explained Michael Burke, a bio-hazard expert, with A&I Fire & Water Restoration in Myrtle Beach.
Burke said when checking a home for damage, it should be a priority for homeowners to look for mold. Burke says his company has been busy responding to calls since the flood about water damage, and particularly mold concerns. "When we come in, we get the water out of the house, we extract the water from the house, remove any wet building materials, that won't dry out or can't dry out in a sufficient amount of time, then dry the structure out," he explained.
Mold can quickly develop; it can take 48 hours or even three weeks before the signs surface. Burke said mold won't always be seen. It could be hidden behind walls, underneath the home and even inside insulation.
Burke said people that suffered actual home flood damage are not at risk. He said homes that did not get water damage could still see mold because of the excessive moisture of the rain and water.
"Having a house on a crawl space or a raised house it could be growing underneath the house whether it's in the insulation, the duct work, or the structure," said Burke. "Look at the two-by-fours too, it (mold) could grow down there and initially start to develop in the house."
The health risks from mold can be serious. Symptoms include shortness of breath, a stuffy nose, irritated eyes, wheezing or skin irritation. According to the Centers for Disease Control and Prevention, even more serious risks could include mold infections developing in the lungs.  Burke added, "If you have allergies, asthma, or something similar, it may be a problem right away. Some people may not notice it for years that mold could be growing in their home."
Burke adds trying to remove the mold on your own can be done, but he recommends calling a professional to make sure the mold is disposed of properly, and to prevent re-growth.
Household products, like bleach, are not recommended. Burke says most products contain water, which will make the treatment ineffective as mold could resurface from moisture once it begins to dry.
"Using bleach or something like that isn't sufficient enough, you actually need some antimicrobial, a product the Environmental Protection Agency regulates to kill mold," stated Burke.
Homeowners concerned about mold should contact an industrial hygienist to have air quality test performed that will check for mold in the home.
Burke says there is an industrial hygienist in most of the counties in the area.
Copyright 2015 WMBF News. All rights reserved.