South Carolina businesses used to launder billions to drug cartels, terrorists
Published: May. 12, 2015 at 9:47 PM EDT
|
Updated: May. 13, 2015 at 1:21 AM EDT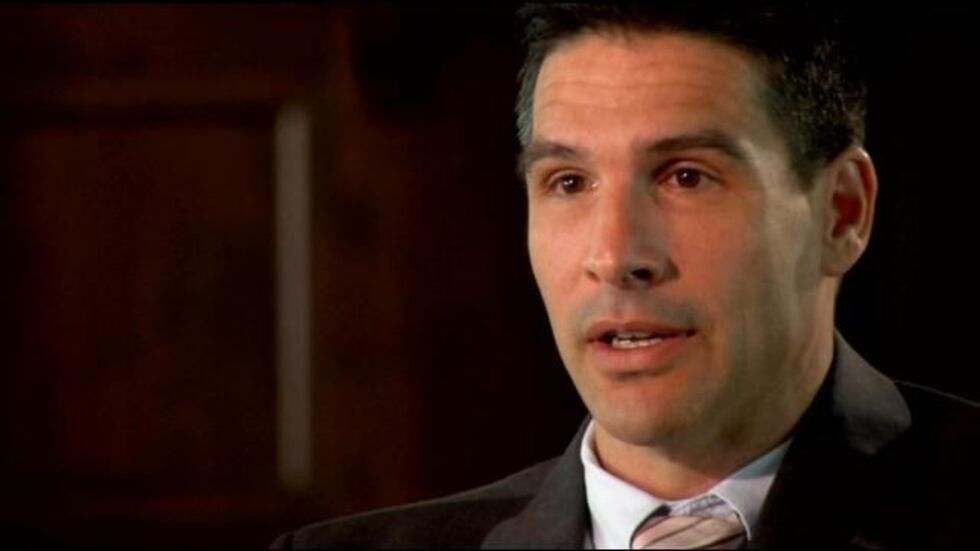 HORRY COUNTY, SC (WMBF) - Right now in Horry County, there is a billion-dollar industry operating completely under the radar. It pays no taxes, needs no license. In fact, the goal of this industry is to get money out of the state, to drug cartels and terrorist groups around the world. It's the same industry that makes sure there is plenty of marijuana, cocaine and heroin available to your kids at the most affordable prices.
Perhaps the most interesting part of this business is that there is nothing law enforcement can do to stop it. According to some, a lack of regulation for the Money Services Business has made South Carolina perhaps the most criminal-friendly state in the country.
Every single day, every single week, of every single year, local drug enforcement units plan and execute drug arrests across South Carolina. Our courts and jails are bursting at the seams with those who get caught up in the wrong crowds.
In fact, for a state the size of South Carolina, we sure do have a frightening reputation when it comes to the amount of marijuana, cocaine and heroin that finds its way here. We're the only state in the union where you can find every strain of heroin produced on the planet, and that's something that does not happen by accident. It happens when drug cartels find a state that welcomes them in with open arms.
"Every illicit organization or terrorist organization, criminal organization - they operate either to make money, or they need money to operate," says Capt. (Ret) Andy Lewis with The Ulysses Group. "And so, the ability to move money freely is a huge part of that, and obviously here in South Carolina they have multiple avenues to do that."
Captain Andy Lewis is one of the guys the U.S. Army used to track and shut down terrorist bank accounts during the Afghan and Iraq wars. In 2010, Lewis offered to do the same thing here in South Carolina, but this time he was tracking the illicit money being shipped out of the state through Money Services, or money transfer businesses – places like Western Union, Money Gram, and Vigo. Why South Carolina? We're the last state in the country that does not regulate this industry. Every other state has an agency with the power to license, investigate, fine and close down Money Service Businesses.
"It's not just one thing," says Lewis. "It's not just narcotics. It's the ability to move money, drugs, people, weapons, anything. The infrastructure is here in South Carolina, and the bad guys can move anything pretty much at will."
Captain Lewis presented a year's worth of research and tracking to our local state delegation, the state's Solicitors, Police Chiefs, Sheriff's Association. The numbers were staggering.
The report showed there are more than 3,000 money transfer service businesses operating in Horry and Georgetown Counties alone. Fewer than 10 percent are registered with the state. Those businesses wired nearly $700 million dollars a year just out of Horry County to a handful of known cartel addresses in Mexico and Columbia, and to locations operated by Hezbollah and other known terrorist groups in the Middle East.
DIG DEEPER: View the in-depth analysis of Money Services Businesses in South Carolina (PDF)
Lewis's research offered one conclusion to law enforcement and lawmakers: if you want to control drug activity, human trafficking, illegal immigration and violent crime in South Carolina, pass legislation to regulate the money transfer industry.
After gaining the support of just about every law enforcement association in the state, including the state's solicitors, and key members of the state house and senate, a bill was introduced into committee that could plug this billion-dollar loophole. Senate Bill 1230 got into committee alright, and that is where it has sat ever since.
DIG DEEPER: View the text of Senate Bill 1230 on the State House website
The lobby against the bill was far stronger than the lawmakers pushing it.
"How do we continue to be last in this front? A confluence of interests from retail outlets," says State Senator Luke Rankin. "Some of the big box retailers don't want to have any regulation, they don't want to have any type of a fee that perhaps in their view would be a slippery slope for more government intrusion in invading their ability to raise or to sell and make money."
Senator Rankin also admits, the 62-page bill was too long and complicated for your elected officials to even attempt to understand, much less amend and approve.
When asked why we don't just copy the laws of the other 48 states that already have laws regulating Money Services businesses, Sen. Rankin responded: "Well, as we do with DUI laws, as we do with child safety, as we do with gas taxes and infrastructure for our roads, there's no shame in copying a better idea. For all too often, and this example as well, nobody is coming to South Carolina to copy what we're doing. We are the exception not the norm."
State Representative Alan Clemmons championed that bill in the State House as well. It too went nowhere.
"When I see known drug, Mexican drug cartels receiving money from Horry County, in an unregulated fashion, when I see terrorist organizations, Hezbollah, receiving money from Horry County, and then I look at the number and I see hundreds of millions of dollars coming from Horry County, going all around the world, yeah, it concerned me, to say the least," says Clemmons.
Yet once it died at the State House, it was all but forgotten. Back to the grind for Drug Enforcement agents, and back to work for the drug cartels, and anyone else who needed to move money from the U.S. to criminal bases worldwide.
But where are all these unregulated, unnoticed money service outlets? The answer to that question is even more shocking that the billions they ship out.
Capt. Lewis' report found most are located in the same delis, convenience stores and towering souvenir shops our tourists equate with a beach vacation.
The head of the 15th Circuit Drug Enforcement Unit, Bill Knowles, says they are not making their money selling floaties and flip flops. During Captain Lewis' study, he watched how one small cell phone shop in Myrtle Beach made its money. Not one phone was ever sold.
Watch extended interview segment on YouTube: "$571 million, just from Horry County"
"That one particular business had done over $2 million in a very short period of time just wiring money," Knowles says. He also says for hundreds of cartel employees here in Horry County, transferring money is a full-time job.
"The same individual would go to 24, 25 different locations. He would wire anywhere between $2,500 and $2,900 to the same destination right across the border in Mexico, and he was perfectly legitimate in doing so." Knowles says it's the fees charged for wiring money that's keeping these businesses alive. It wasn't that they were hiding in the middle of the night transferring money. They were doing it right in front of our face, and doing it legally.
Based on Captain Lewis's research, there's a reason Myrtle Beach and other South Carolina communities are overrun with these giant souvenir shops.
"When you look at those stores, with millions of pieces of merchandise in there that have dust on them," says Lewis, "and the amount of money it costs to keep those lights on and everything, those are ready-made to just move money through, because there's really no accounting. It's more like a junkyard."
Those who have found the loopholes in state law aren't sitting back waiting for someone to plug them. These are multi-million dollar, multi-national organizations.
"They hire very, very good lawyers," says Major General (Ret.) Lester Eisner with The Ulysses Group. "They understand the laws of South Carolina. They do risk mitigation like anybody else does, and then they leverage those weaknesses we have, and resources, and laws, and business processes and oversight."
Bill Knowles knows that everyday South Carolina chooses to allow millions to leave the state in support of drugs, weapons, terrorists and illegal immigration, the threat to your family grows. So too does the threat to his men and women charged with plugging the flow of drugs.
"The facts are that ill-gotten gains are being wired from this state on a daily basis, and we're doing nothing to stop it," he says.
YouTube: "Ill-gotten gains going to Mexico and Honduras"
Perhaps there is a ray of hope from the State House to the Criminal Justice Center in Conway. This investigation appears to have at least gotten those with the power to do some talking again.
YouTube: What's being done to fix it
"I would tell you that the conversation has been restarted," Sen. Rankin says. "I think because of your inquiries as well inquiries from local law enforcement."
When asked what he's doing to get the conversation restarted, Rep. Clemmons responded: "Well, I've contacted the people who started this conversation to start with. With your help and your reminder, I have re-initiated that discussion with law enforcement. It's time to move the process forward, I think. South Carolina doesn't need to be the last stronghold of drug dealers and money launderers.
"We're hoping now with what you're doing, and with it coming back to light, it will speed the process up," say Horry County Sheriff Phillip Thompson. "I say speed it up. Bring it back to life basically is what I'm saying."
Since we first began looking into the money laundering going on here in South Carolina, both Rep. Clemmons and Sen. Rankin have once again started talking with law enforcement and their colleagues about getting a bill back on the table. However, given the history of this issue and this legislature, it will likely have to be the voters who eventually decide when it's time to stop sending billions of dollars to drug cartels and terrorist groups overseas.
The National Guard also recognized the danger South Carolina was facing because of its lack of regulation of the Money Services industry. It proposed a $50 million pilot program to research the impacts of money laundering, and help educate lawmakers about the best ways to stop it.
A delegation of lawmakers, local military and law enforcement went to Senator Lindsey Graham's office in Washington back in 2012 to get his support, providing him with all of the information in this investigation. They never heard back from his office. That pilot program went to another state.
Mobile users, watch Part 1 of the investigation in the video player above, and watch Part 2 here.
Copyright 2015 WMBF News. All rights reserved.