Drivers disregarding construction zones cause number of work-related crashes to climb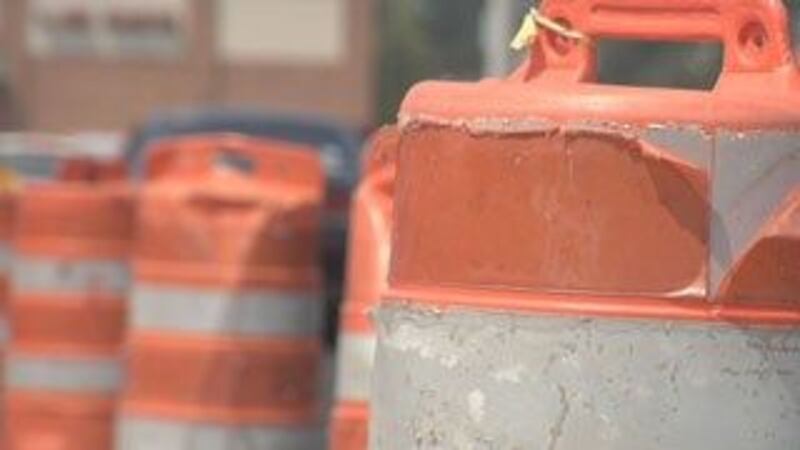 Published: May. 5, 2015 at 12:50 AM EDT
|
Updated: May. 5, 2015 at 11:50 AM EDT
HORRY COUNTY, SC (WMBF) - No matter where you go in our area, you're bound to hit road construction.
Those spots seem to be danger zones, that's why state lawmakers are taking action.
The Federal Highway Administration reported 37,467 injuries in work zones in 2010. That's one injury every 14 minutes. Speed was a contributing factor for a third of those.
That's also how Kenneth Long Jr., also known as "Peanut," was killed. Just weeks into a job working as a flag man in a South Carolina work-zone, he was struck by a driver. He was only 22 years old.
Since his death two years ago, Peanut's mother, Elizabeth Ward has been pushing for stricter penalties for speeding through a work zone.
"These people they're mothers, fathers, sons, daughters," said Ward. "They just don't need to worry about whether or not they're gonna be killed that day."
Right now, the current law costs you up to $200 dollars and 30 days in jail for speeding in a work-zone. This new law would bump that up to between $500-1000 dollars, jail time, or both. That's if nobody gets hurt. The more serious the injury, the harsher the penalty.
Local construction crews say we shouldn't wait for a law, we should take action each time we get behind the wheel.
"There are laws in place for speeding in work zones," said Southern Asphalt Project Manager Rudy Gerald. "Its a matter of having manpower to enforce those laws but I really think there should be more of a mindset of safety on everybody's part, motorists especially."
In Horry County and Florence Counties combined, since 2010, there have been more than 650 work zone related crashes. In 2010, 10 people were injured in work zone accidents in Horry County ...the following year, that number doubled and last year, it skyrocketed to 73. This year, it is already at 29. Work-zone related accidents killed 5 people in Florence already this year.
These statistics are unsettling for workers and result in them constantly looking over their shoulders the entire time they work.
"Anything to bring more attention to construction zones and just how dangerous it is to drive, at a high rate of speed through a work zone or drive unsafe, would be a great benefit to us trying to work on the road," said Gerald.
That's what the people behind Peanut's Law, hope it will do. The bill just passed through the senate and it now resides in the house. There is a petition  in place to push this bill forward.
Copyright 2015 WMBF News. All rights reserved.