Socastee-area boat landing vandalized, police tracking down suspects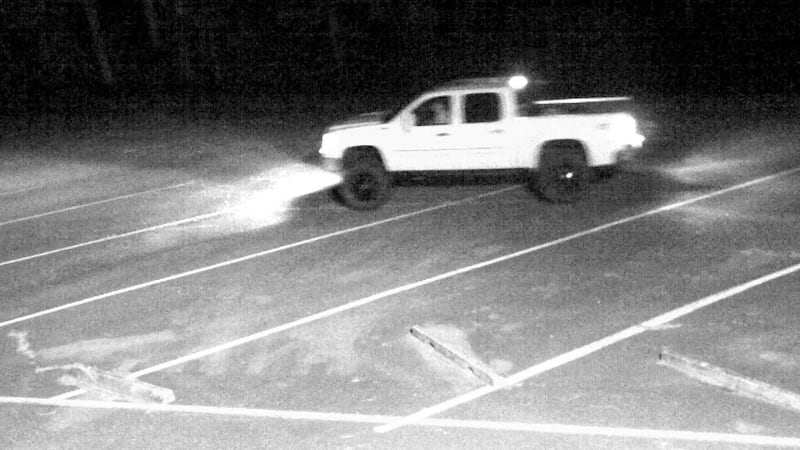 Published: Apr. 30, 2015 at 8:05 PM EDT
|
Updated: May. 1, 2015 at 9:46 PM EDT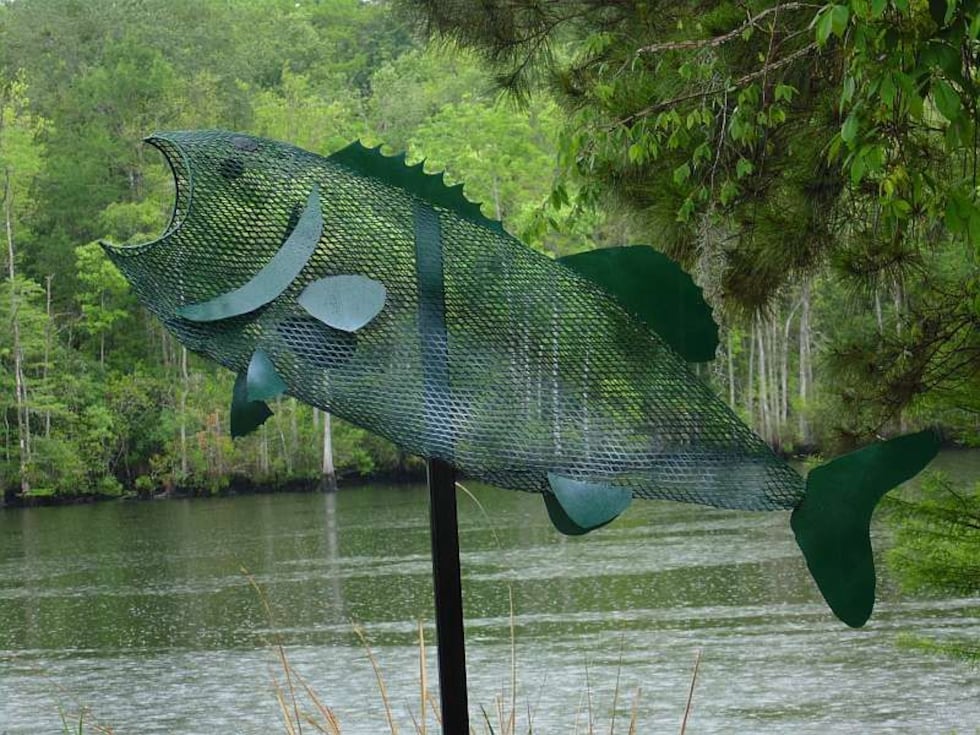 SOCASTEE, SC (WMBF) - Police are trying to track down those responsible for both vandalizing and stealing from a the boat landing on Enterprise Road Boat Landing in the Socastee area.
Horry County Police say they were called to Enterprise Landing off of Bay Road Tuesday morning. They say sometime between 7 p.m. Monday and 7:30 a.m. Tuesday, paint was sprayed onto the landing's portable toilets and several road signs. A donated art fish statue was also taken from the landing.
"We just thought that was a positive message to get out, and for someone to feel like they need to remove that message, it's really disappointing," said Bo Ives with Keep Horry County Beautiful, the group that dedicated the statue.
Surveillance camera footage shows a white, lifted, 4-door truck with black custom wheels entering the boat landing, and the occupants of that truck committing the crimes, according to a news release from HCPD.
"This is exactly why we wanted these cameras to try to limit the vandalism at these sites, and also to let people know that those sites are supervised," said Ives.
Click here to see a slideshow of images of the incident and suspect vehicle from HCPD.
Police are asking for help identifying the men in the truck. Anyone with information on the truck or the men inside is asked to call HCPD at 843-248-1520 or the Tip Line at 843-915-TIPS (8477)
Copyright 2015 WMBF News. All rights reserved.