WMBF Investigates a medical hazard that's a hidden driving danger
Published: May. 27, 2014 at 10:04 PM EDT
|
Updated: May. 28, 2014 at 11:25 AM EDT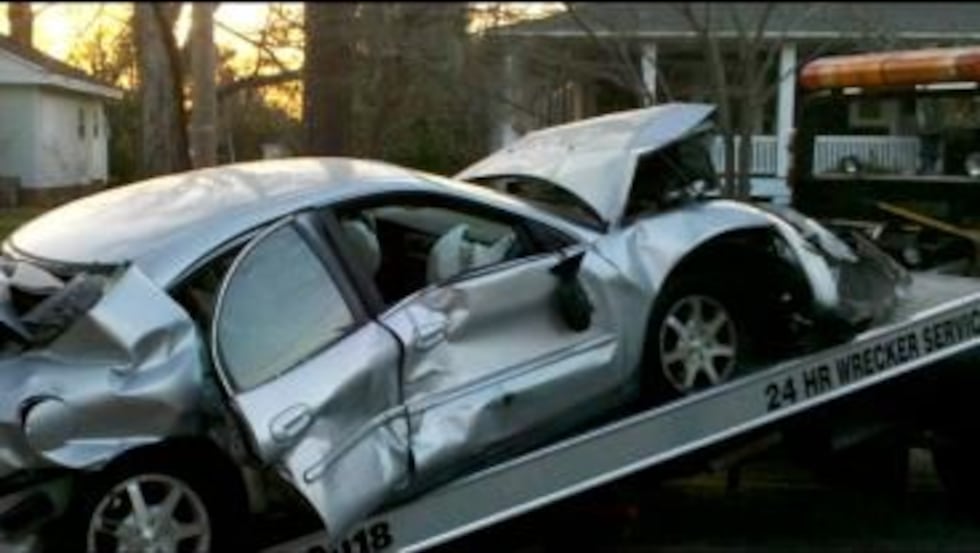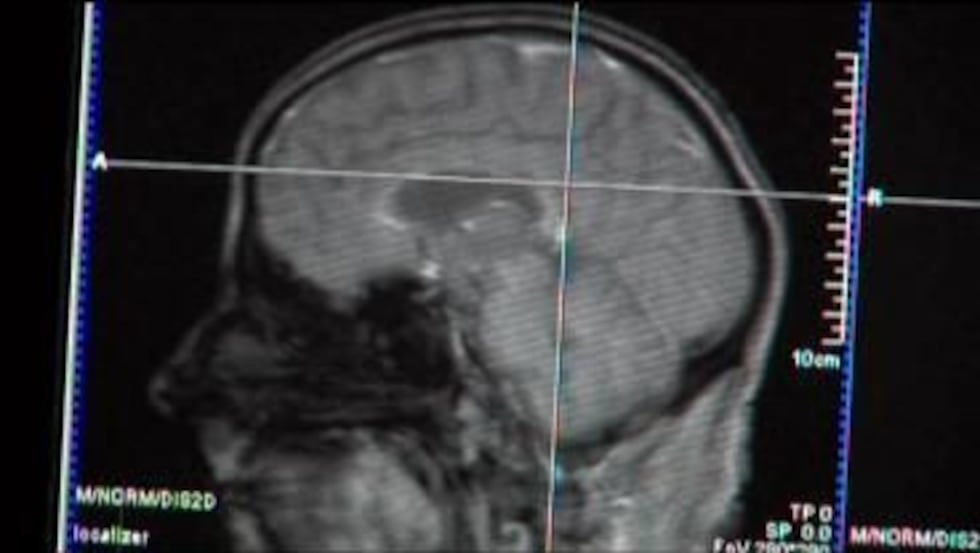 MARION COUNTY, SC (WMBF) - There's a hidden danger on South Carolina roads: drivers taking chances with their life and yours while behind the wheel.  Even more disturbing: South Carolina law has very little protections for the innocent people caught on the roads with those who take chances.
This lack of protections affects people like Patricia Skipper, who was killed in an accident right in front of her home by a driver who chose not to get the help he needed. She was making a turn, as she often did, from East Baptist Street in Marion onto Main Street.  But unlike every other time, on a Saturday afternoon in February 2011, that turn would be Patricia's last.  Before even accelerating to the posted limit of 25 miles per hour, she would be hit by an SUV going nearly three times the speed limit, and was killed almost instantly.
"He made the curve, ran into the back of her, forced her into a tree and pretty well demolished her car," Patricia's brother Freddy Campbell remembers about the accident.  "When EMS arrived, they were able to get her heart back beating, but she had suffered a broken neck and was dead."
Since Patricia's death, Campbell and his nieces have been on a crusade to get justice for her.
"Your curiosity would make you want to ask some questions when you see something like this," he says. "The questions just don't seem to be asked."
Those questions surround the driver who caused the accident, and why he was even behind the wheel to begin with.  Seconds before hitting and killing Patricia Skipper, the driver rammed into the back of his wife's car, forcing her off the road and into a nearby pole.
"Someone said his wife came from the scene up where he ran into her car, the scene where his car was here, his SUV, and said it looked like he was having a seizure," Campbell remembers. "He said he doesn't remember the accident."
Marion City Police responded to the scene, but the Highway Patrol's accident investigation team was responsible for piecing together what happened.  Campbell says once the family had the MAIT report in their hands, they had more questions than answers about the driver who killed Patricia.
"What we've found out is that, through the MAIT report, he appears to have a history of seizures. He also has a history of not taking medication for seizures, but he continues to drive," Campbell explains.
The MAIT report details that medical history, with a professional citing "Absence seizures" as the type the driver suffered.  Absence seizures are defined as a short period of time where someone "blanks out" or stares into space for up to 20 seconds.  Once the seizure ends, the person typically resumes whatever activity they were doing with a clear mind.
"At the hospital, they did a CT scan for seizures and saw no activity," Campbell says about the MAIT report. "EMS did not see that when they got here."
In fact, experts say these types of seizures come and go so quickly, most people don't even realize they had one.   Patricia's family was stunned to see the MAIT report include an admission from the driver that he hadn't taken his medication in a long time.
"Including the two wrecks here, he's had six wrecks.  Including the two wrecks here, four of them seem to involve seizures, "Campbell says.
Patricia's family couldn't believe the MAIT report contained several accidents caused by the driver and medical records showing he was treated for seizures around the same time.  They want to know why those seizures were never reported to the DMV, and why his license was never suspended.
"Based on what we seen here, if they would've done this at any point, this wreck would not have happened," Campbell says, frustrated. "There were two previous accidents that appear to be seizure-related, if someone would've forced this to be done, this would not have happened."
But in South Carolina, there is no law that requires someone to report a driver's medical condition to the DMV.   South Carolina is a "voluntary reporting" state, which means the patient, a doctor or a law enforcement officer can report it, but no one has to.  If a seizure is reported, the driver can lose their license for six months until a Medical Board appointed by DHEC reinstates their driving privileges.
Campbell says Patricia's family has a hard time understanding why the driver who killed her could have been back behind the wheel that day.
"As far as we know, that afternoon after he got treated for his wrist and they did the CT scan, he left the hospital.  He was free to drive home," Campbell says.
WMBF News' Paula Caruso took the MAIT report and Campbell's concerns to Amy Lawrence, a Criminal Defense Attorney.  She agrees the current law is missing a key component.
"We're not holding anybody accountable.  There's no incentive for someone who's had a seizure or a stroke or any of that other stuff to report it to the DMV.  There's just no incentive there," Lawrence says.  "There's no consequence, there's no jail time, there's no threat of a fine, there's no checks and balances in the system to make sure that is reported."
Lawrence says the driver in this case could have easily been charged with involuntary manslaughter for hitting and killed Patricia Skipper.
"The writing's on the wall for an involuntary manslaughter charge.  It was the choice of the prosecutor and the police not to charge that man," Lawrence says. "He had complete indifference for someone else's life."
Lawrence thinks the low number of seizure-related accidents is one reason behind the state's voluntary reporting law.  The Department of Public Safety doesn't keep records on the number of accidents caused by someone suffering a seizure.
"We always see drunk drivers because there are a lot of them," she says. "There are a lot of fatalities that come with it. We don't see those when it comes to epileptic, nobody's keeping a tab."
"But it matters if it's your family, if it's your momma, your grandmother," Lawrence continues. "If Ms. Skipper was your grandmother, you'd think differently about the law."
Patricia Skipper's family knows the driver won't be facing charges at this point. They also know they can't bring Patricia back.  But they don't want another family to suffer like they have with a death that could have been prevented.
"Our question is 'What's the kill limit in South Carolina? For people with seizures?'  We know it's not one.  Because we've established in Marion County it's not one," Campbell says. "You can kill one person and you can keep driving, nothing will be done.  So what we want to know is that limit two? Is it three?"
In the three years since the accident, Campbell says the family has brought their concerns over the driver's history of seizures behind the wheel to the Marion Police Chief, Mayor, city attorney and the County Solicitor.  They've also reached out to highway patrol and the MAIT team.  They recently turned to the South Carolina crime victim's ombudsman's office for answers.
Caruso called Marion County representative Wayne George about the case.  He said that he is working with the family and has reached out to the agencies involved.  Rep. George said he's even spoken with his House colleagues about possible changes to current seizures and driving legislation.
View our original report on the deadly accident here:
http://www.wmbfnews.com/story/14149916/marion-main-street-collision-victim-dies-in-hospital
Copyright 2014 WMBF News. All rights reserved.