Myrtle Beach Area Chamber of Commerce aims to turn tourists into residents
Published: May. 5, 2014 at 11:35 PM EDT
|
Updated: May. 6, 2014 at 12:41 AM EDT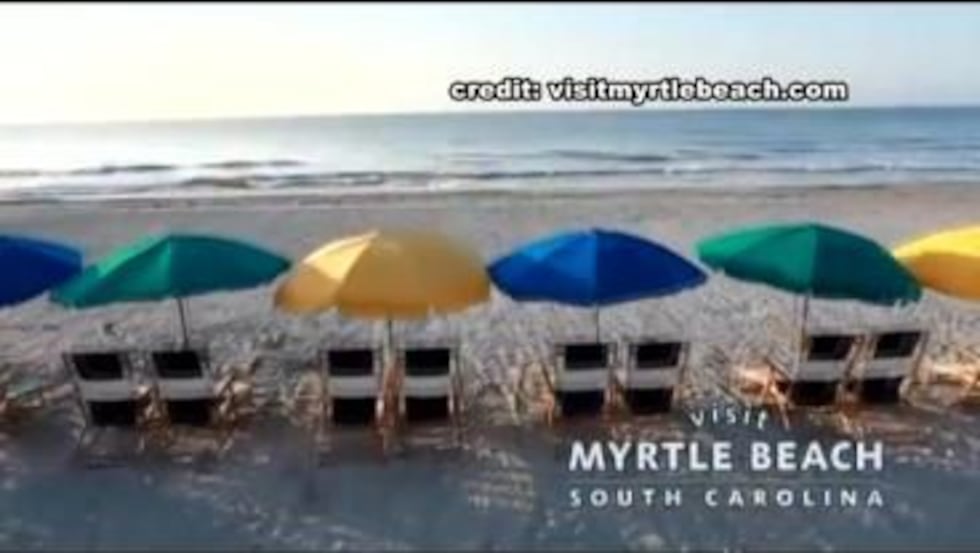 MYRTLE BEACH, SC (WMBF) - The Myrtle Beach Area Chamber of Commerce met today for a Real Estate and Relocation update, to figure out how to convince tourists they don't want to leave the Grand Strand.
It's all about the advertising.  When it comes to grabbing people's attention, it comes down to the images people see in our ads and the beach is the "money shot," that will draw people to the Grand Strand over other beach destinations.
"There are so many options for us, so many choices in front of us that it really comes down to who tells the story the best, who has the most compelling visuals," says President of Zeitgeist Consulting Bill Geist.
Geist studied marketing trends for our area to see what will draw visitors to our destination. One major focus group was in Pittsburgh. When it comes to relocating or buying a second home, these potential buyers were drawn to images of our beaches, health care and our affordable airport in our ads. Believe it or not, these viewers cared less to see images of golf -one of our lifelines.
"Even communities that are three hours apart have very different lenses in how they view destinations," says Geist.  Which is why we have to continue focusing advertising to areas individual.
These findings will help Grand Strand leaders re-focus advertising for continued growth.
"The Myrtle Beach ads of 2011 were scoring in the 60-65 percent range, and the most recent spots that we tested in Pittsburgh and Philadelphia were all scoring in the 80s," he says.
Many who took part in the study say they'd be ready to move here in the next 3 to 10 years. That gives the chamber time to come up with a new strategy and also proves we can expect continued growth in the Grand Strand.
One continued focus for the chamber will be on digital marketing.
Coastal Carolinas Association of Realtors is getting ready to roll out a new smart phone app for real estate, so those looking to buy homes can do so, right from their phone, for free.
They will promote the app online, and at hotels, with the hope visitors will download it.  Then, those who download the app will get notifications about new properties and open houses sent to their phones, so even when they're not in the area, they'll feel like they never left.  The goal is to get them to return, for life.
Others say, we need to spread out our advertising on more than one platform.
"Its gonna be about television advertising and social media those are the 2 hot points that will bring people to the website to find out more," says Geist.
There's proof it works.  The "Think Myrtle Beach" website, which focuses on real estate, generated 88-thousand unique visits so far this year. Real estate agents say they see the connection between advertising and sales, even in the past year.
"Listings have been sky high and we're also seeing the seasons for vacations starting a lot earlier than we have seen in the past," says Rich Trio with Century 21 Coastal Lifestyles.
He says they're not just seeing the interest in Myrtle Beach. North Myrtle Beach has become a top seller for their company which proves the Grand Strand, as a whole, is attracting renters and buyers.
Copyright 2014 WMBF News. All rights reserved.