Myrtle Beach, Conway make list of top places to retire in SC
Published: Apr. 28, 2014 at 2:18 PM EDT
|
Updated: Apr. 29, 2014 at 1:35 AM EDT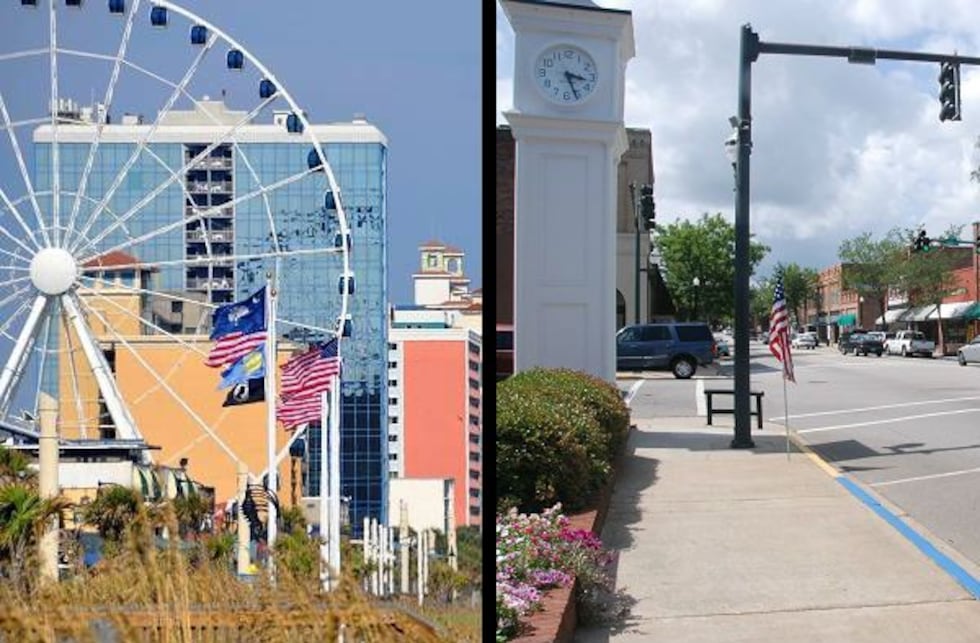 MYRTLE BEACH, SC (WMBF) - Palm trees, sunshine and seamless stretches of sandy beaches are just a few ideas that come to minds when some think about retirement.
According to Movoto Real Estate. Myrtle Beach and Conway have made the list for the top places to retire in South Carolina.
The Myrtle Beach location accommodates a love of golf, shopping, dining, or walking in the sand -- popular amenities that correlate with a number of retirees.
Conway received accolades for its art galleries, bistros and quaint shops downtown.
Movoto Real Estate featured amenities as a factor of the survey used in choosing the top ten retirement communities in South Carolina.
The rest of the selection was based on cities in the state with higher costs of living, low crime rates, temperate weather with good air quality, and proximity to the nearest international airport.
Hilton Head Island is the number one place to retire in South Carolina, followed by Bluffton, Charleston and then Myrtle Beach. Conway came in at number eight.
Christine from Indiana says she'd move here in a heartbeat.
"I really like the warm weather. Being up north made us decide that we might move south," she said.
She's not alone.
We know more and more people are moving to Horry County and the retiree population nationwide is exploding.
According to the U.S. Census Bureau there will be 85 million people over the age of 65 in the U.S. by the year 2050 -- More than double the population right now.
It's a reason marketing efforts continue to happen.
Video from the 25th annual Lifestyle Expo held January 2013 at the Convention Center shows thousands of retirees drawn to the area.
The Myrtle Beach area Chamber of Commerce says it is proud Conway and Myrtle Beach have been recognized as wonderful places for retirees to spend their golden years.
See the full list of top places to retire in South Carolina here:
http://www.movoto.com/blog/top-ten/retire-in-south-carolina/
Copyright 2014 WMBF News. All rights reserved.