SCDOT: Roads wet, covered with snow, ice, trees and debris
Published: Feb. 13, 2014 at 5:52 PM EST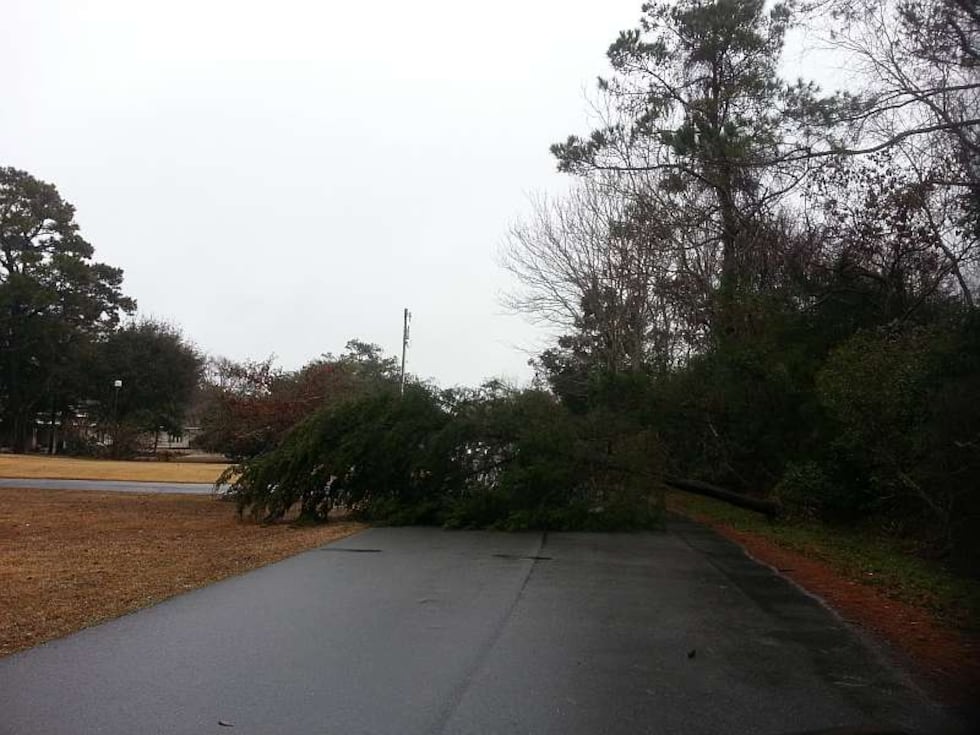 MYRTLE BEACH, SC (WMBF) – According to an update at noon on Thursday from the South Carolina Department of Transportation, road conditions throughout the Grand Strand and Pee Dee vary from wet to partially covered with snow and ice.
Priority routes and bridges are being treated with anti-icing and deicing materials as needed, and several counties are clearing fallen trees and other debris from roadways.
Statewide, SCDOT currently has 1,549 employees actively involved in road operations. A total of 13,236 tons of salt have been used during this winter storm, 5,092 tons of sand, 65,341 gallons of calcium chloride, and 1,249,932 gallons of salt brine.
According to the SCDOT update:
Primary and secondary roads in much of the state remain covered with snow and ice. Fallen trees are a significant problem. Travel is not recommended unless absolutely necessary (emergencies) especially on secondary roads. SCDOT forces are working continuously on rotating 12-hour shifts applying salt and other anti-icing/deicing materials. Contract forces and local government partners are also assisting with snow and vegetation debris removal operations in many counties. Thankfully today there are no reported injuries or accidents to SCDOT employees.
Routes will be cleared in the following priorities:
1. Interstate routes
2. Primary routes (US and SC designated routes)
3. Secondary routes (Farm to market roads, etc.)
Read the complete noon update from SCDOT here: http://info.scdot.org/PressRelease/Lists/Posts/Post.aspx?ID=1644
Copyright 2014 WMBF News. All rights reserved.