Reward in Heather Elvis case increases to $30,000
Published: Jan. 20, 2014 at 4:34 PM EST
|
Updated: Jan. 20, 2014 at 4:35 PM EST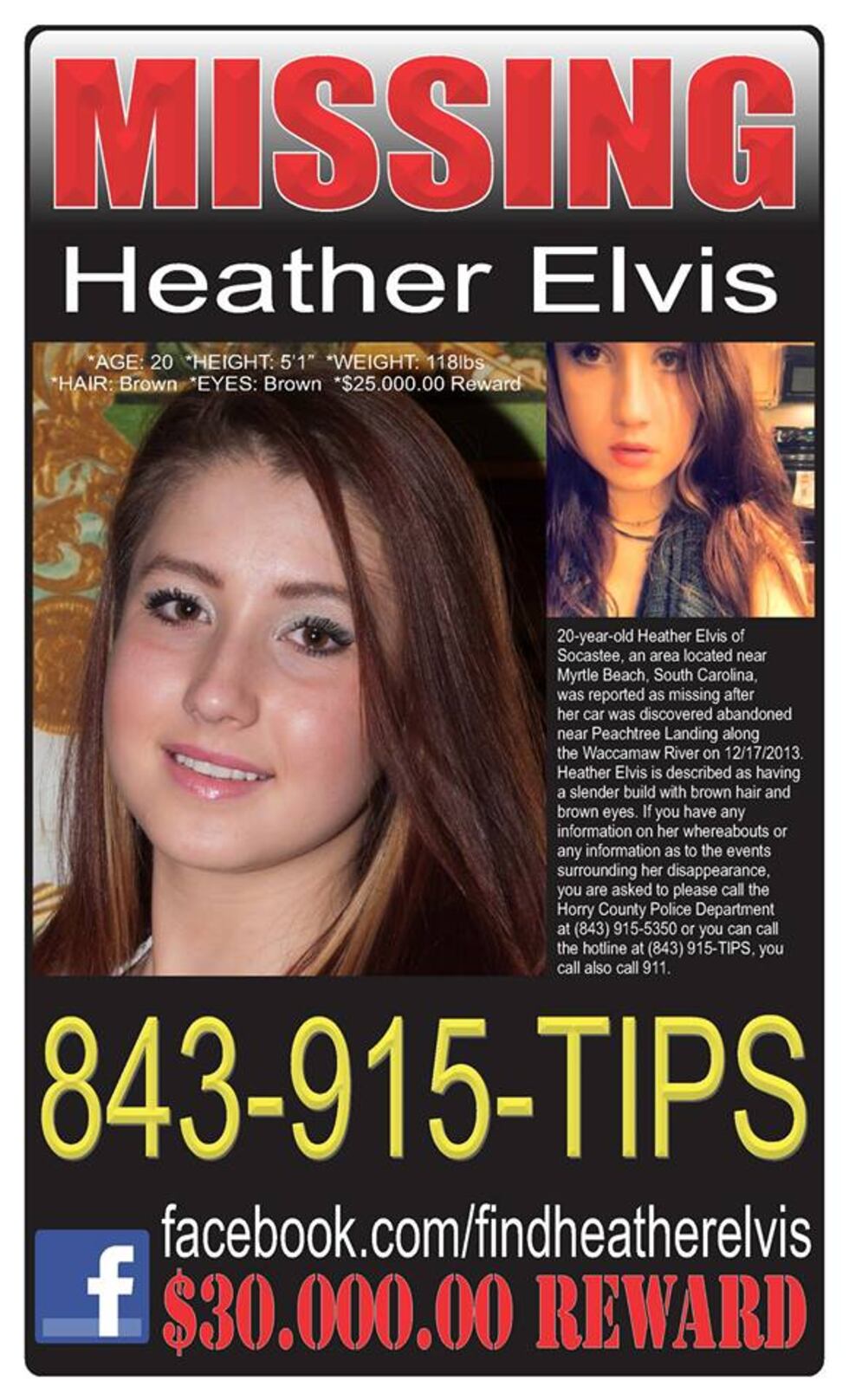 It's been over a month since 20-year-old Heather Elvis disappeared.
After numerous searches and hundreds of tips, the family of Heather Elvis have increased the reward for information in the case to hopefully encourage someone to step up.
The Findheatherelvis Facebook page posted the following:
I have added more of my own funding to bring the reward up to $30.000.00, someone knows something, at some point soon I am may have to switch this from reward to BOUNTY for those who may be proven responsible, if you know something the time to step up is now. My family has suffered long enough, and answers are needed.
Check out the Missing Persons page on wmbfnews.com for the latest on the investigation into Heather Elvis' disappearance.
Copyright 2014 WMBF News. All rights reserved.