Chart-topping 'Alabama' got its start at Myrtle Beach fixture The Bowery
Published: Sep. 26, 2013 at 5:15 PM EDT
|
Updated: Sep. 26, 2013 at 10:01 PM EDT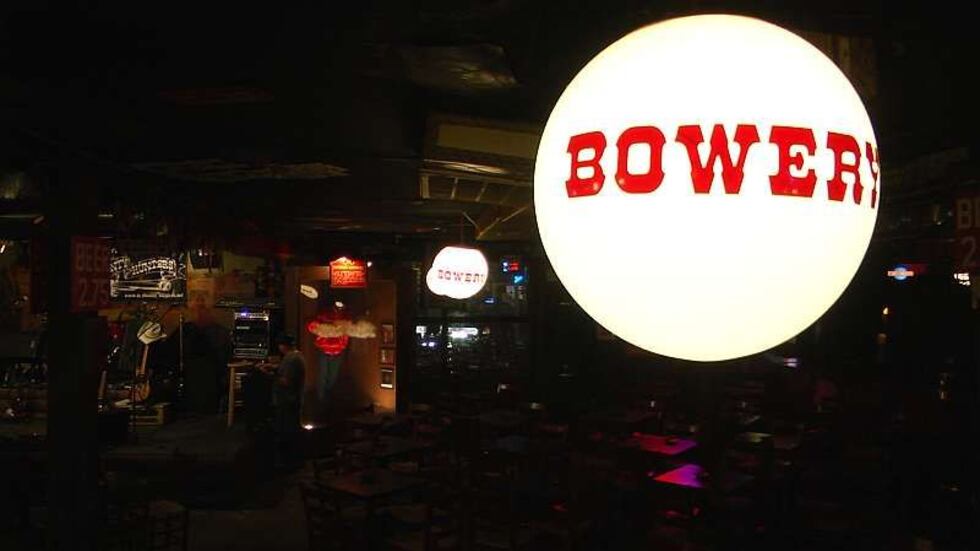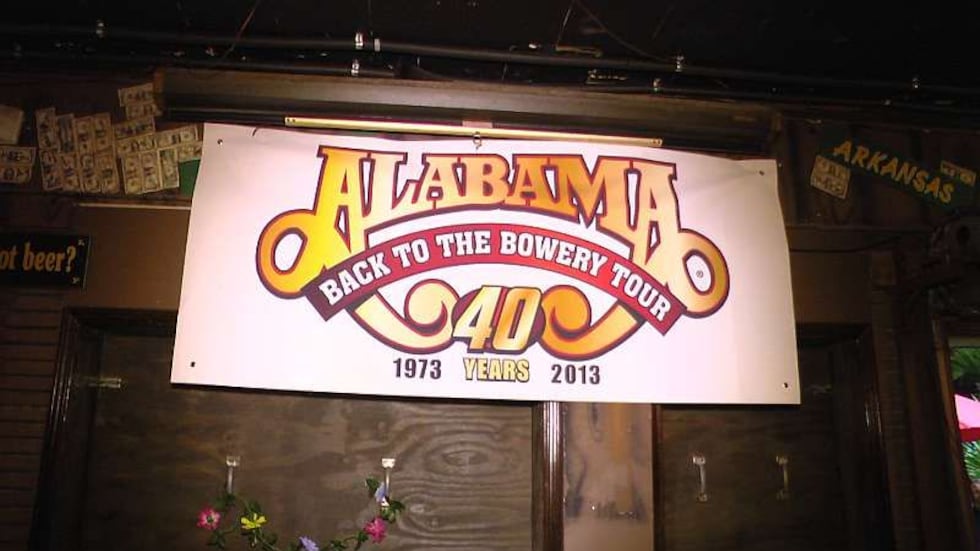 MYRTLE BEACH, SC (WMBF) - When's the last time you took a seat at the bar that your great grandfather may have sat in when he was your age?
There are only a handful of beer joints in the country with that kind of staying power, and Myrtle Beach is host to one of them. At The Bowery, "You can't beat fun," and after 70 years in Myrtle Beach, their motto rings true.
At a time when local bars can open and close on a whim, The Bowery truly is a one in a million. For the past 70 years it's in at its present location, just a few feet off the Myrtle Beach boardwalk. About the only things that have changed here, are the folks who sit in the chairs and the bands that play on the stage.
The Bowery has a reputation built not only on consistency, but on creating greatness. The country super group Alabama got it's start there, playing six nights a week to a crowd of regulars from 1973 to 1980. RCA Records then discovered and signed them. Owner Vic Shamah will tell you this stage, and this audience, are like higher education for budding artists.
"The Bowery made Alabama," Shamah says. "The Bowery taught Alabama how to entertain. Of course they were great musicians, they had great harmony, they worked great together, but what the Bowery gave them is a launching ground where they could practice entertaining, they could try their original material here and bring it out to the public."
The decor at The Bowery is classic Alabama. The band's influence is everywhere: in logos, old photographs, and of course, in the minds of so many of the people who come in for the suds and the sounds of live music.
"We have our repeat customers that come and their grandparents, parents, their children," Shamah says. "You'll see 'em all in here at the same time, from grandfather to grandson."
Newlyweds April and Sean Dorman found the Bowery, and say  this has been the best stop on their honeymoon so far.
"I love it, I love it," they say. "Friendly people - of all the bars we've been to this is probably the best one. Great atmosphere, friendly people. Just love it. I feel comfortable here."
Beth and Guy Biondo come from Ohio every year.
"We're Alabama fans. Big Alabama fans," they say. "I used to belong to the fan club and we just got back from seeing them on tour."
This is your father's bar. No frills, no lasers and "she-she-boo-boo" martinis. Aside from electricity and running water, there's nothing here that tells you what century you've entered.
"I want to keep The Bowery the way The Bowery is, the way we all know it," Shamah says. "To me, it's a landmark. To me, it's something that runs through my blood and I want to keep it like this as long as I could."
Shamah says he has enough other business investments around that he doesn't have to worry about making a killing at the Bowery, so it's bound to be open for decades to come. Later this year, they'll celebrate their 70th anniversary, then next year, he says, they may open every night of the week. That would be a first for a beer joint that doesn't do a lot of changing.