Sex trafficking on the rise
Published: Nov. 30, 2012 at 8:58 PM EST
|
Updated: Dec. 2, 2012 at 1:03 AM EST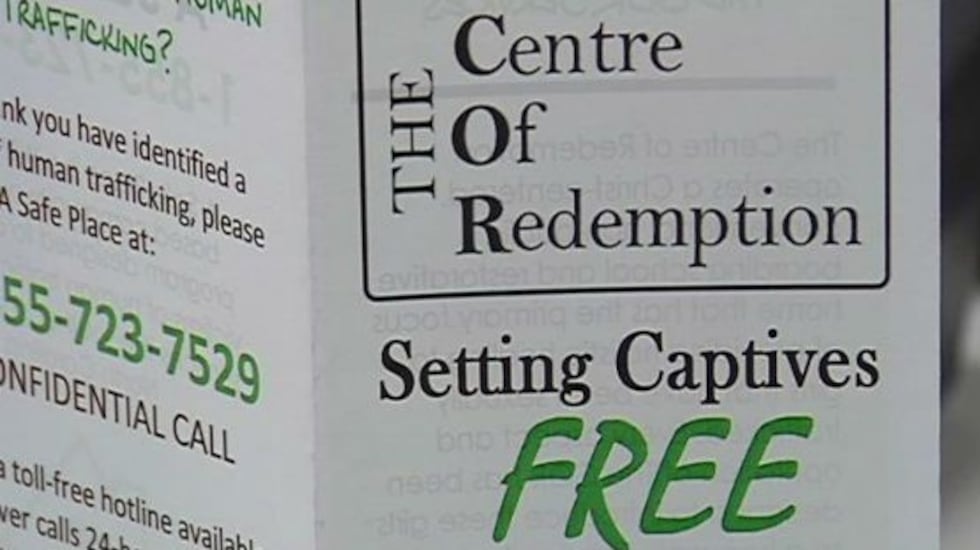 WILMINGTON, NC (WECT) - North Carolina is one of the top 10 worst states for sex trafficking and Wilmington is one of the key cities.
"It's hard to believe that modern day slavery exists here in the US and it does and then more importantly that it exists here in Wilmington and it's happening everyday," said MaLisa, co-founder of the Centre of Redemption.

Sex trafficking isn't just happening to exotic people in exotic places, it's happening right here and it's growing.

"Here in Wilmington we see a lot of pimp control trafficking where a girl will meet a guy and he befriends her either maybe on facebook or maybe in a mall and then kind of starts dating her and they kind of have this relationship and it will turn into 'I love you so much if you love me, will you do this'," said MaLisa.

MaLisa is a woman on a mission to spread a message that it's happening here.

"Sex trafficking is happening in our city for multiple reasons," said MaLisa. "Wilmington is a destination city because of our tourism industry and we're also a transit city because of our access to highways."

The organization plans on opening a safe house for survivors.
"Focuses on long-term individual care for domestic minor survivors of sex trafficking who are pregnant and wish to keep their baby or set up an adoption plan," said MaLisa. "The safe house wont take any local survivors, we don't want to house a girl in the area who was trafficked for security purposes. For the local survivors we're able to provide clothing, food, money, the immediate needs of the first 72 hours."

Almost 300,000 people are forced into the sex trade every year. Majority of them are girls between the ages of 12 and 14.
"Right now the most profitable illegal industry is drug trafficking," said MaLisa. "Well, human trafficking is surpassing that because it's a supply and demand issue. You may be able to sell that gun just a handful of times but they estimate you can sell a girl 15 to 40 times in a single night."
Predators target malls and middle schools to find girls. "
Once a girl goes into the system, their average life expectancy drops to 7 years, with the first cause of death being murder and second, aids," said MaLisa.
Reading material for the Centre of Redemption has tips on how to identify victims of sex trafficking:
- Are there bruises or other signs of abuse, restraint, or confinement?
- Are there any signs of psychological abuse or dependency on another?
- Does the person appear to be submissive, fearful, tense, or nervous?
- Is the person being deprived of food, water, sleep, medical care, or other life necessities?
- Is the person allowed to be in public alone?
- Can the person freely contact friends or family?
- Is the person a minor and appears to be in a relationship with a much older man?
- Does the person have any suspicious tattoos or brandings?
Visit Centre of Redemption for more information.
Copyright 2012 WECT. All rights reserved.