Local Firefighters compete in International Combat Challenge
Published: Nov. 18, 2012 at 2:31 AM EST
|
Updated: Nov. 19, 2012 at 1:20 PM EST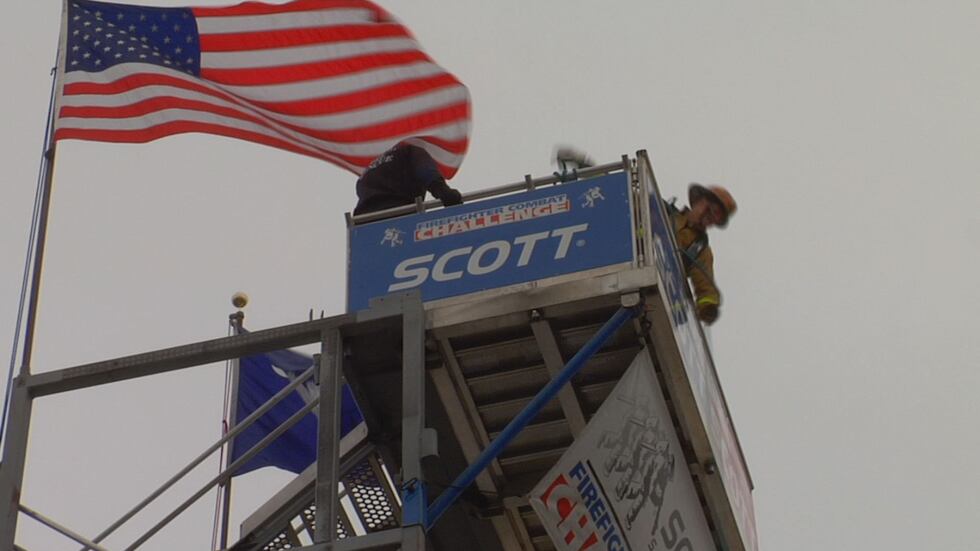 MYRTLE BEACH, SC (WMBF) – Hundreds of firefighters from around the world competed in a firefighter combat challenge, putting their skills to test. One local team was made up of members from the Horry County Fire Department.
The SCOTT Safety World Challenge XXI Combat Firefighter was held all week at Broadway At The Beach for the third consecutive year.
The international event brought teams here from all over the world, including Germany, Poland, and New Zealand.
"I think this is one of the few competitions that you go to, and you actually see these guys cheer for each other. Doesn't happen in a lot of sports, no trash talking here," says Paul Davis, the President and creator of the Firefighter Combat Challenge.
He says while it is a competitive event, it unites firefighters of every nationality.
"We have a common goal, which is to protect the public," explains Davis.
The competition shows the demanding nature of their work
"Fire fighting is a life or death struggle, and time is the enemy. So everyone here is about doing the job better, faster, safer," says Davis.
While in full gear, they climbed a five-story tower, dragged hoses, and rescued a life-sized dummy. All while racing the clock.
"This give you a little sense of control, because when you're inside of a building and you cant see anything, temperatures are rising, its good to know you can rely on yourself," says Davis.
Paul Davis says the challenge, while fun to watch, teaches the firefighters how far they can push themselves in real-life situations.
"Having to push yourself against that red line tells you an awful lot about what you can do when you really have to do it," says Davis.
The competition will be held in Las Vegas next year.
Copyright 2012 WMBF News. All rights reserved.