Conway senior home given low rank by Medicare
Published: Oct. 29, 2012 at 8:14 PM EDT
|
Updated: Oct. 30, 2012 at 1:16 PM EDT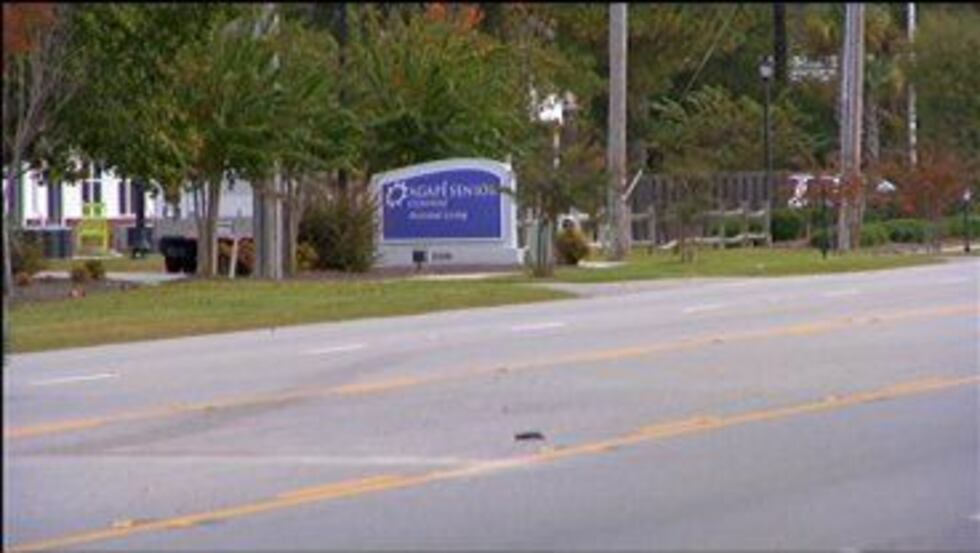 HORRY COUNTY, SC (WMBF) - The federal government released details of 70,000 problems at nursing homes nationwide, and a facility in Horry County has been identified as committing the most serious level of violations.
According to propublica.org, seven senior living facilities in South Carolina were listed as "L," the most serious level of violation, noted as being an "immediate jeopardy to resident health or safety. Deficiency is widespread."
"It means regulators found a very serious problem," said ProPublica's Charlie Ornstein. "The regulators that go into these homes are the eyes and ears of the public."
One facility in Conway fell in the seven of the most severe cases with an inspection on May 2, 2012. The website notes Agape Rehabilitation of Conway was in the "L" severity range.
When asked about the rating, officials with Agape say the information in the survey isn't accurate, stating the survey was taken in May of 2012, but DHEC had cleared the center of complaints the following month.
WMBF News contacted DHEC, but department spokesperson Jim Beasley says it could take a few days to find inspection records.
According to the Medicare survey, the last complaint stemmed from staff members failing to notify physicians immediately if a patient's condition changed.
Another facility in Florence, Honorage Nursing Center, fell just below the most serious cases in to the "K" ranking. The website identifies "K" as "immediate jeopardy to resident health or safety. Deficiency is part of a pattern."
Agape Administrator Mitzi Myers, LNHA, released the following statement regarding the "L" rating:
On May 2, 2012, Agape Rehabilitation of Conway was surveyed as a part on an annual inspection conducted by the Department of Health and Environmental Control, Division of Certification.  The Division of Certification surveys health facilities that participate in the Medicare and Medicaid programs, including nursing homes and facilities for persons with intellectual disability. These facilities are surveyed with unannounced site visits. Survey teams include nurses, pharmacists, social workers, dieticians, qualified intellectual disability professionals and generalists.
Agape Rehabilitation of Conway received a total of nine (9) citations, with a various range of severity, as a result of this survey.  On June 21, 2012, DHEC cleared Agape Rehabilitation of Conway of all 9 citations after a successful plan of correction was instituted.  Agape Rehabilitation of Conway holds patient care and safety at the highest regard and continues to provide patient care at the highest quality.
Copyright 2012 WMBF News. All rights reserved.