NC Trooper killed deploying stop sticks
Published: Sep. 8, 2012 at 4:42 PM EDT
|
Updated: Sep. 12, 2012 at 10:49 PM EDT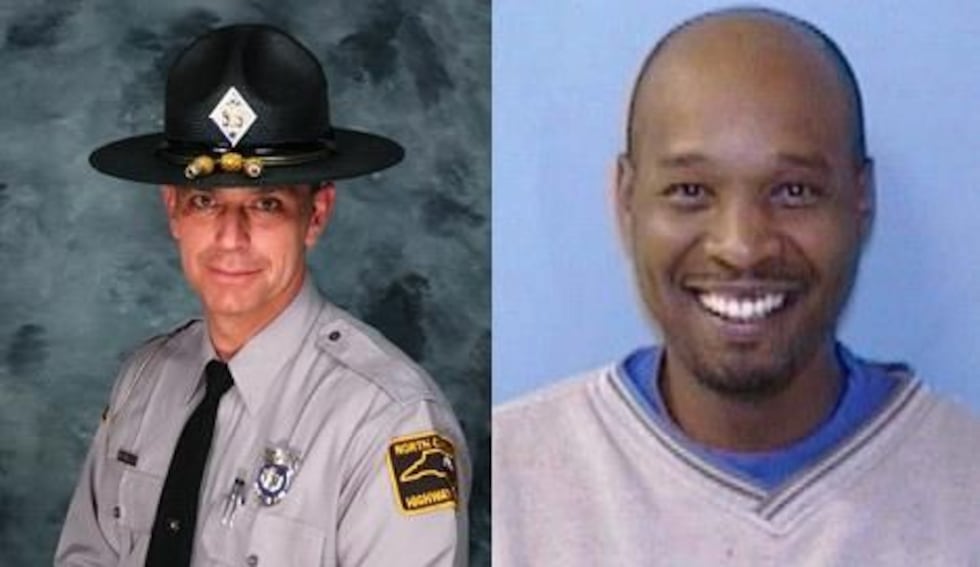 RALEIGH, NC (WMBF) Trooper Bobby "Gene" DeMuth of North Carolina State Highway Patrol was struck and killed by a vehicle being pursed by troopers into Nash County on Sept 8 at 7:44 a.m.
According to NC Highway Patrol, the Raleigh Police Department attempted to stop a 1995 Nissan 200SX on US 64 east near Hodge Road. The vehicle failed to stop and a pursuit ensued traveling into Nash County where troopers attempted to deploy stop sticks.
During the deployment, Trooper DeMuth was struck and killed. The suspect vehicle continued a short distance before the driver was taken into custody.
The suspect has been identified as: 40-year-old Christopher McCoy Rodgers of Williamston, NC

Trooper Bobby "Gene" DeMuth was a 12-year veteran stationed at the Rocky Mount, Troop C District 1 Highway Patrol Office.
The investigation into this matter is on-going at this time.