Green lasers strike again, cause man to fall down stairs
Published: Jul. 9, 2012 at 2:25 AM EDT
|
Updated: Jul. 25, 2012 at 6:34 PM EDT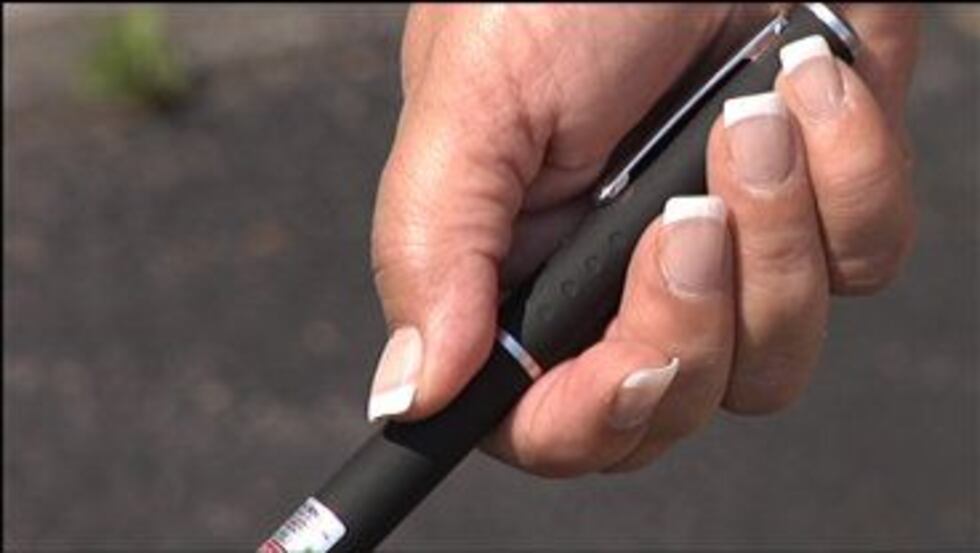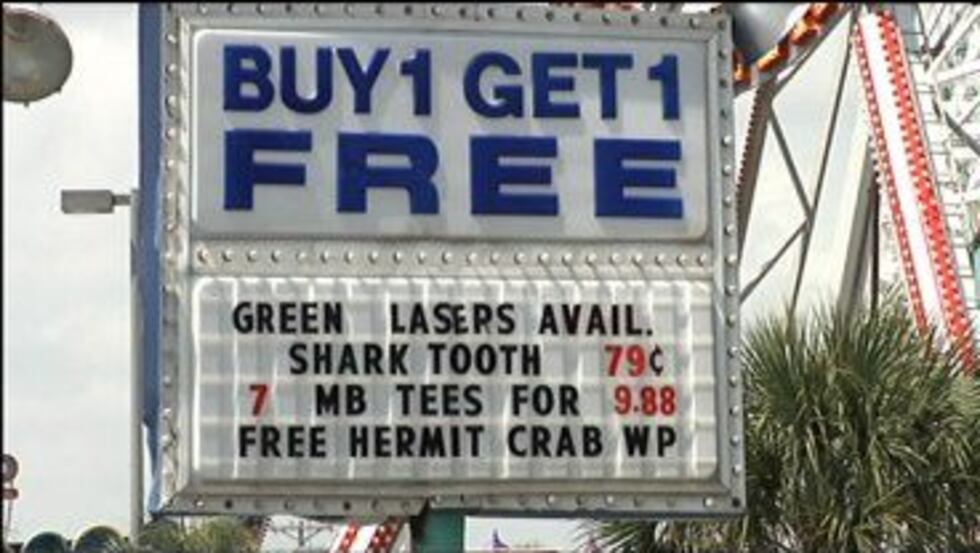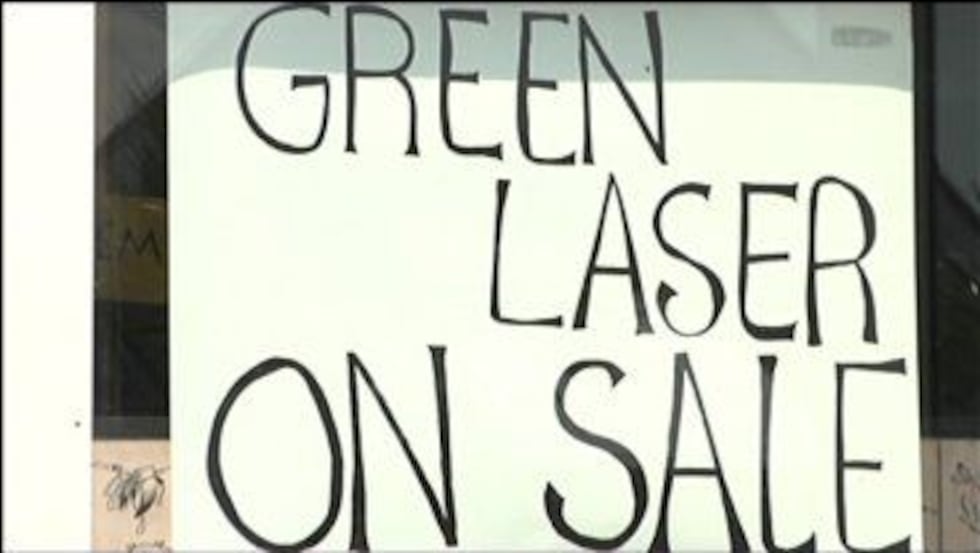 MYRTLE BEACH, SC (WMBF) - The green lasers that have plagued tourists and locals trying to enjoy their time on the boulevard are regaining popularity, and have recently sent one man on an unexpected tumble down a staircase.
Reports from Myrtle Beach Police show they responded to a laser complaint Saturday morning at the Summer Sands on South Ocean Boulevard. The victim, a 50-year-old male, claims a green laser was shone into his field of vision as he walking down the stairs facing the street, causing him to fall.
He was unsure exactly where that laser was coming from, but thought it may have come from the Waikiki Village.
Police interviewed a couple staying in the area that claimed to have a green laser and said they were playing with it. The group continued that they were not aware of the city ordinances against the lasers.
The fall victim was transported to the hospital in a personal vehicle for treatment.
Beach Patrol Sergeant Phillip Cain with the Myrtle Beach Police Department says he's been inundated with complaints about green lasers being pointed at planes and people on the beach. Cain said there have been tickets written as a result.
Parent Kyle Davis says even though hundreds of beach stores are selling green lasers, his sons will not be playing with them, "These can reach a mile or two in the sky and that's the danger, and I think there should be more awareness because of it."
Davis said he is more aware of the safety hazards the lasers present after experiencing them firsthand, "It blinds you. It will hit the car and the windshield and if it anywhere crosses your face it will completely blind you until it's past."
There is also a danger of lasers creating hazards in the air. Pilot Marcus Green said, "Understand that if you put that in your kids' hands and he shoots it at an aircraft and anything happens, you've just made yourself responsible for that aircraft incident or accident."
Green, who takes people on helicopter tours of the beach at Huffman Helicopters, said on Friday night alone he had seven incidents of lasers being pointed at his chopper. Green goes on to explain, "Not only is it illegal for the safety aspects of it because when a green laser hits our canopy in the helicopter my whole world goes green. I can't see anything outside the helicopter."
It's so dangerous that both Myrtle Beach and North Myrtle Beach have passed ordinances that ban the sale of lasers to minors. The consequences of misusing them could be jail time or fines, but some parents think the penalties need to be stricter to stop this issue in the tracks.
Davis stated, "There should probably be more regulations for them or at least stricter policies against what happens to people who use them especially shining the lights at a pilot that's carrying me and my children."
Pilots say it's easy for them to spot exactly where someone is who is pointing a laser at them. From the law enforcement side of actually finding those at fault, Cain said it is a much more difficult task.
Copyright 2012 WMBF News. All rights reserved.