Community reacts to CCU's big announcement
Published: Jun. 1, 2012 at 10:42 PM EDT
|
Updated: Jun. 19, 2012 at 3:36 PM EDT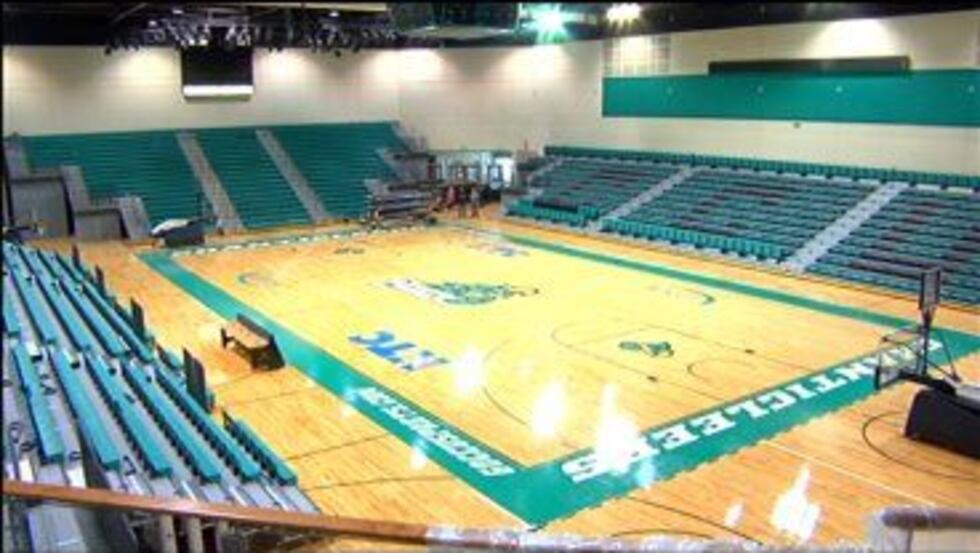 CONWAY, SC (WMBF) - Community members said they are excited about the big news announced Thursday.
Coastal Carolina will host the men's and women's basketball Big South Tournament for the 2013-2015 seasons.
The announcement came just as the school puts the finishing touches on the brand new Recreation and Convocation Center.
This is a new approach to the tournament, as in years past the season champion was the one who hosted the tournament. The tournament will put Coastal on the map but it will also put Myrtle Beach in the national spotlight, as each game is guaranteed to be televised nationally.
"One of the great advantages of this tournament is we'll have men's and women's games here during the weekday when we're typically slower and the championships on the weekends.  We'll fill up during the week, we'll have great activity on the weekend and the national television coverage.  It's a win win for everybody," Myrtle Beach Chamber of Commerce President Brad Dean said.
CCU's Kimbel arena seated 1000 fans, but the new center will seat just over 3200 fans for an athletic event.
"To have a 3,200 seat venue, it just opens up one- a lot more fans, a lot more opportunity for people to travel here to see the games, so I think it just provides us a lot of opportunity as not only a university but as a community to host a lot more visitors," CCU Associate Vice President of University Relations Debbie Conner said.
The new convocation building is expected to open in August.
Copyright 2012 WMBF News. All Rights Reserved.