Landscaper struck by lightning in Pawleys Island
Published: May. 16, 2012 at 4:18 AM EDT
|
Updated: Jun. 18, 2012 at 8:00 PM EDT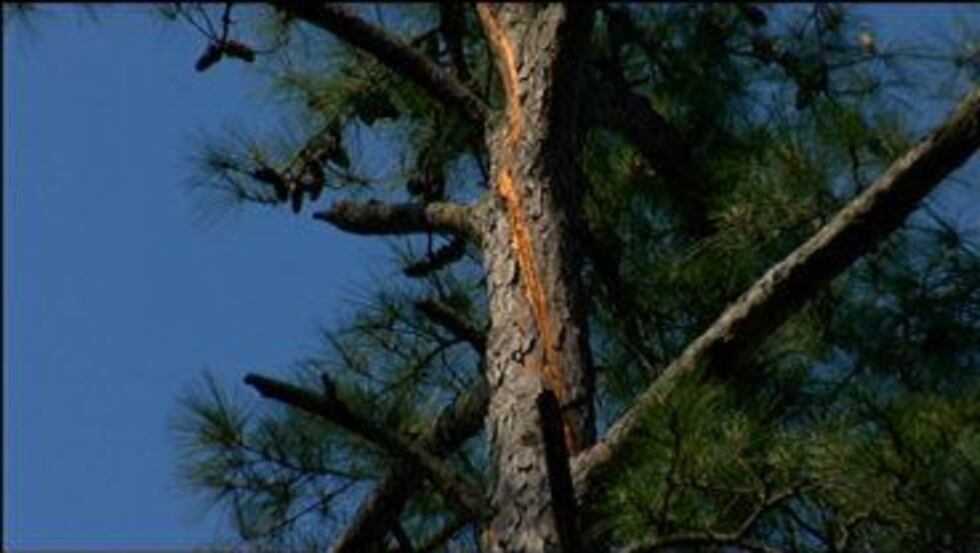 PAWLEYS ISLAND, SC (WMBF) A man is recovering after a lightning strike put him in the hospital Tuesday evening.
Midway Fire Officials said lightning struck a tree at a home on the 300 block Field Gate Circle in Pawleys Island around 3:20 p.m. Tuesday, and the surge from the strike leapt from the tree to the victim's head, exiting through his feet.
Michele Sodano, one of the owners of the home, said the victim was a landscaper the family paid to perform yard upkeep. Sadano said she warned the man severe weather was nearby just minutes before the lightning strike, but he chose to continue working.
"He said 'no I'm going to finish up'," Sadano said. "At that time thunder and lightning struck and he was yelling for help."
Sadano's son, Stephen, was inside the house when lightning struck and said the sight and sound of the strike was unlike anything he'd ever experienced.
"It was easily the loudest crack of thunder I've ever heard in my life," Stephen said.  "It was so loud it shook my house."
One of the Sadano's neighbors, Audra Mangialardo, said she heard the strike from blocks away and ran to help the man, who she said was awake and alert, but in a large deal of pain.
"I heard…somebody yelling 'help, help'," Mangialardo said. "He was just in [Sadano's] backyard, writhing around in pain."
Midway fire officials say the victim was alert and oriented when they transported him to Waccamaw Community Hospital for treatment.
Authorities have not released the name of the victim.
Copyright 2012 WMBF News. All Rights Reserved.