Sewer line improvements affecting Grand Strand traffic
Published: Apr. 20, 2012 at 4:31 PM EDT
|
Updated: Apr. 30, 2012 at 1:09 PM EDT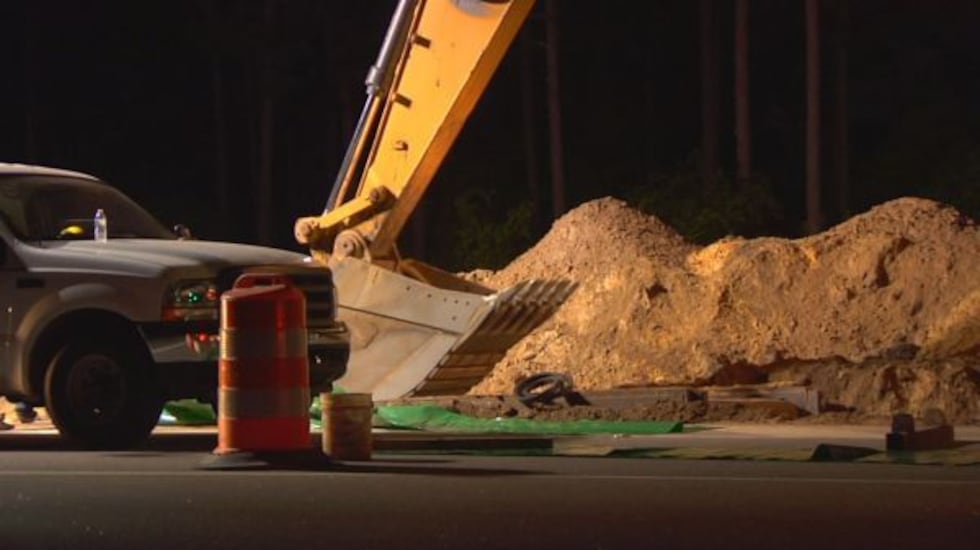 MYRTLE BEACH, SC (WMBF) Major sewer line improvements in Myrtle Beach will affect traffic until the second week of May. Construction workers are replacing sewer line pipes in the median of Highway 17 Bypass near 79th Avenue North.
The workers are replacing sewer lines that handle waste for all the businesses and homes in Myrtle Beach from 29th Avenue North to the northern edge of the city. It is phase three of a complete overhaul of the city's sewer lines, which was planned in six phases.
Just like this phase, the previous work was done during the winter and spring, so it wrapped up before tourism season. The next phases will also be done that way during the next three off-seasons.
The work, which closes the center lanes of Highway 17, usually happens overnight from 7 p.m. To 7 a.m. However, repaving work will occasionally last into mid-morning, extending those lane closures.
City engineer Patrick Sedek said this phase is a little ahead of schedule. Crews only work on as much as they can finish before summer.  He expects crews to finish on May 9, instead of May 30 as originally scheduled.
"That's why we kind of have a little cushion, and we try not to do more than what we're supposed to do in one season," Sedek said. "About 7,000 linear feet is good for about one off-season."
Sedek explained since there are about 14 million people coming to the Grand Strand every year, the city had to update all the pipes to handle the increase in waste. Otherwise he says there would have been leaks because the pipes are deteriorating; they have not been touched in 25 to 30 years. The new plastic and metal pipes should last about 40 years.
Since the project is spread across six years during the tourism off-season drivers can expect similar work for three more years.
Copyright 2012 WMBF News. All rights reserved.