HGTC students take home honors at national computer science competition
Published: Apr. 10, 2012 at 7:23 PM EDT
|
Updated: Apr. 13, 2012 at 7:59 PM EDT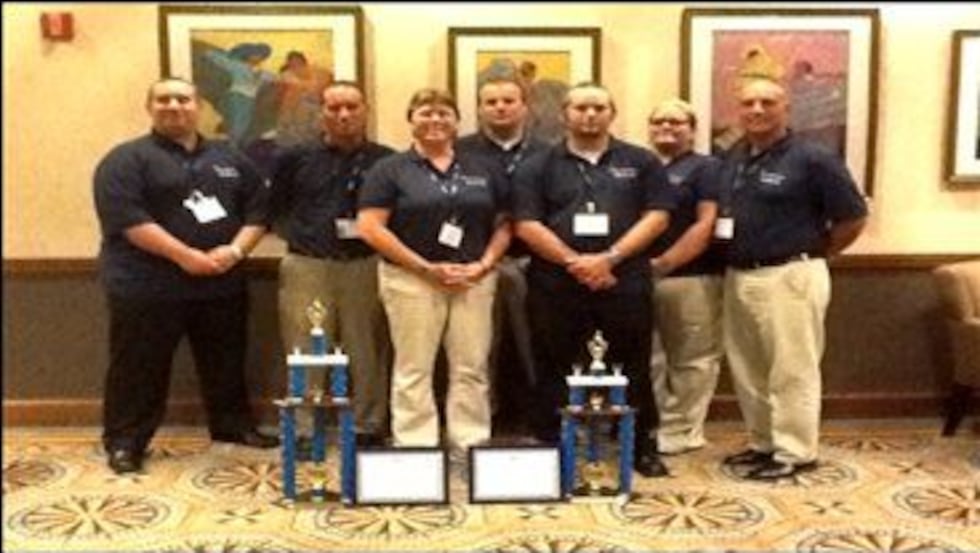 CONWAY, SC (WMBF) -  Six computer science technology students from Horry Georgetown Technical College placed among the top in the nation recently at the 17th Annual Association for Information Technology Professionals (AITP) Conference in San Antonio, Texas.
First year student Clinton Johnson scored second in the nation on a key skills test, and Jeremiah Farley scored third in a network design competition.
Christine Keasler and Clinton Johnson scored second in a graphics communications contest, and everyone on the HGTC team ranked among the top 30 of 538 students for hardware repair.

Prof. Steve Luse, Chair of Information Technology and Digital Arts, returned to campus all smiles. "These awards affirm our program's value," he said, "but they also confirm that the college is making the right investment in technology.
Competing students competed at AITP from other two-and four-year colleges and graduate programs, many with multiple teams. We took one team, and that team earned its way to attend the national competition. Being there with so many winners was a real thrill."

Team members earned multiple professional certifications, from networking and security to server and operating systems.
Two students were offered jobs on the spot during the conference, but declined in the interest of completing advanced degrees and opting for different geographical locations.

What beyond superior teaching and learning made the team successful? Keasler jokingly attributed at least some success to her orange Nikes. A Clemson fan, she was convinced her special shoes set her apart for the competition. "They were my good luck charm in San Antonio," she said. And she's still wearing them in her race to complete her degree. "I'll wear these shoes when I march for graduation in a few weeks," she added.
Professor Luse said Christine is planning to re-enroll for a second degree. "It's a thrill to see these students represent what HGTC is all about," he said. "Success in the real world."

The team also did fundraisers in order to go to the competition.
Keasler said, "We did PC washes where anybody could bring their computer and if they were having any problems with it we would charge like $5 for the first hour and $2 for every half an hour after that."
About 300 students are enrolled in HGTC's computer science technology programs.
Copyright 2012 WMBF News. All rights reserved.