Are Millennials balking at marriage?
Published: Dec. 18, 2011 at 7:29 PM EST
|
Updated: Dec. 19, 2011 at 2:38 PM EST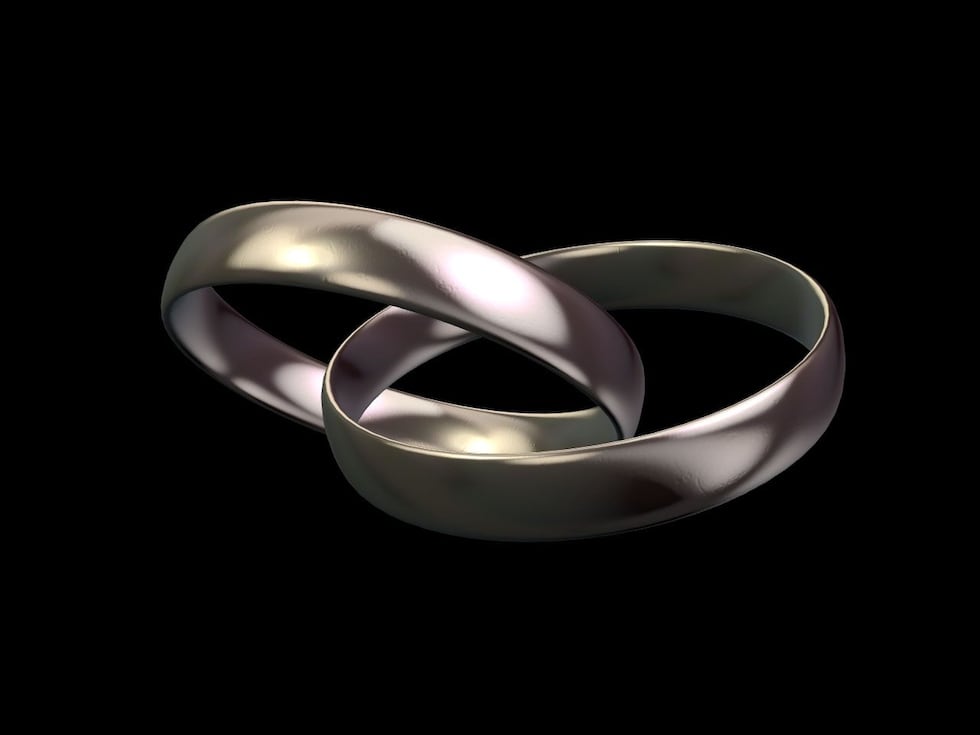 (RNN) Time and demographics, they are a-changing. More people are saying "I don't" or "I'll wait" to marry, according to a recently released study by the Pew Research Center.
Data obtained by Pew from an analysis of the U.S. Census shows that only 51 percent of adults in the U.S. are currently married. That leaves the remaining 49 percent of the population, whether never married or divorced, checking the "Single" box on their 1040 tax form.
While the declining marriage rate isn't anything new, the new statistics mark a record low for the covenant of holy matrimony. In 1960, 72 percent of adults over the age of 18 were married.
The study doesn't analyze why less people are getting or staying married, but some experts have theories about why singles are, well, still single.
"Many more young adults today come from a divorced home as compared with 1960. They have personally experienced the difficulty of divorce, and it can be a strong deterrent to marriage," said Dr. Donna Tonrey, a marriage and family therapist at LaSalle University.
The marriage decline is most dramatic among Millennials and young adults. Just 20 percent of adults age 18-29 are married, compared with 59 percent in 1960.
"I think we're seeing changing expectations of what marriage should be, perhaps setting unrealistically high expectations [like] marriage should be easy and passionate and always rewarding. It shouldn't be work, and my partner should just know what I want when I want," said Minda Orina, associate professor of psychology at St. Olaf College.
Through the years, society has gradually eased the pressure to marry young.
The age at which singles married for the first time has risen, from 20.3 years of age for women in 1960 to 26.5 years old in 2010. For men, the age jumped from 22.8 years old to 28.7 over the same time period. Both are record high ages for brides and grooms.
"Many Millennials have grown up in divorced or single parent households, so they have little experience of what good marriages look like. The media has a lot of focus on celebrities whose relationships are dysfunctional, and reality TV thrives on bad relationships featuring emotionally immature and dysfunctional people," said Dr. Tina B. Tessina, psychotherapist and author of Money, Sex and Kids: Stop Fighting about the Three Things That Can Ruin Your Marriage.
"It's no surprise, then, that Millennials are gun-shy. Where will they get their images of what functional relationships and healthy marriages look like?"
Tessina says, without positive marriage role models, many singles have to learn as they go, figuring out for themselves what it means to both choose a good partner and to be a good partner.
"You need shared core values and good communication, which you can't find out about a prospective partner from just a few dates," she said.
Pew's analysis noted a 5 percent decline in new marriages between 2009 and 2010, "a sharp one-year drop that may or may not be related to the sour economy."
The marriage dip may not be all bad news. Millennials may not be totally foregoing matrimony altogether, so much as delaying it to obtain more education and get grounded in their careers.
"If a woman is going to college, she is thinking about what she wants to major in, what type of job or career can result from her studies, and what [she] plans to do with this education once she graduates. Men are thinking in a similar fashion, and neither are as attracted to marriage," Tonrey said.
A 2010 Pew survey found that 61 percent of people who have never married would like to do so someday. For some, it might just be an issue of getting the cart after the horse, making sure they can provide for the families they one day intend to have, as well as fulfilling both their career and personal dreams.
"Career is more important to younger women than to previous generations. Because of medical advances, they can postpone having a family, and they don't worry about being too old to bear children, so they delay marriage, or they feel they can have children on their own," Tessina said.
Copyright 2011 Raycom News Network. All rights reserved.