City looks to put a stop to green laser lights
Published: Sep. 13, 2011 at 10:21 AM EDT
|
Updated: Sep. 15, 2011 at 12:16 PM EDT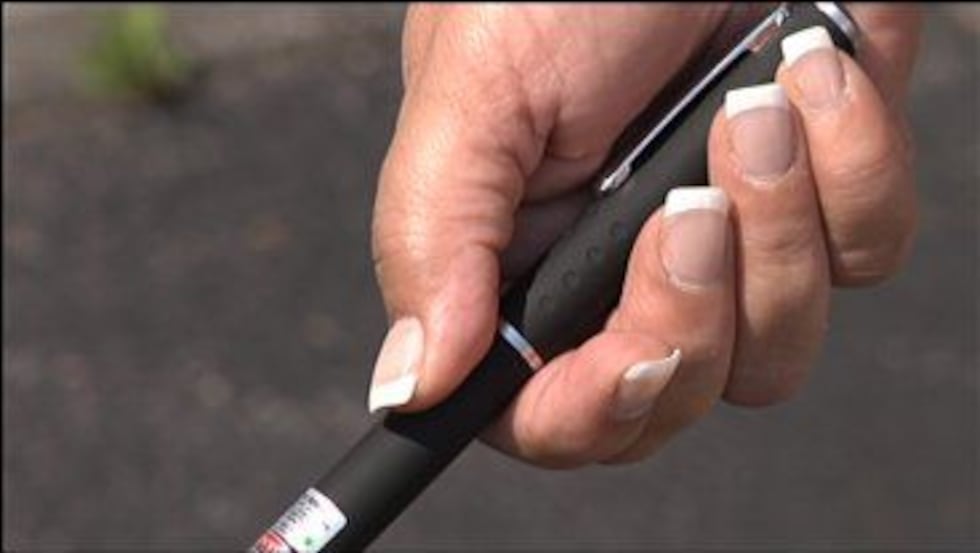 MYRTLE BEACH, SC (WMBF) Green lasers are very popular right now. Some business owners say they sell about 50 a day. But tourists and residents have been complaining about the green light. Myrtle Beach Police say they have received more than 140 complaints this year.
The reports have been of people shining the lasers onto walls, windows, cars, and people. All of the complaints are culminating in a proposed ordinance, where the city will stop minors from using or buying green lasers. The city is also holding business owners responsible in the proposed plan too, as businesses cannot knowingly sell the lasers to minors.
And for those who have green lasers, there would be rules for where and how you can use them. Users cannot point the lasers at a person, or in the eyes of a person, on a vehicle or on an animal. Users also can't point the laser pretty much anywhere in public, that is on beaches, parks, or streets. If passed, anyone found violating this could be found guilty of a misdemeanor.
"We want to address this issue before it becomes a problem," said Myrtle Beach Public Information Officer Mark Kruea. "In other words you don't sell them into the hands of young folks who may misuse them. And make sure that people who do have them, understand that you cannot legally point and harass someone."
Green lasers can also have some harmful affects on your health. Doctors say there is no doubt that they can cause serious injury. "Green light into the eye is going to cause more damage than red light would cause," said Dr. Franklin Smith of Smith Eye Associates in Myrtle Beach. "It could actually create some irreversible damage to the pigmented layer of your retina."
The proposed ordinance will be discussed Tuesday at 2:00pm.
Copyright 2011 WMBF News. All Rights Reserved.