Horry county begins aerial spraying with new chemical
Published: Jul. 18, 2011 at 12:21 PM EDT
|
Updated: Jul. 22, 2011 at 7:45 PM EDT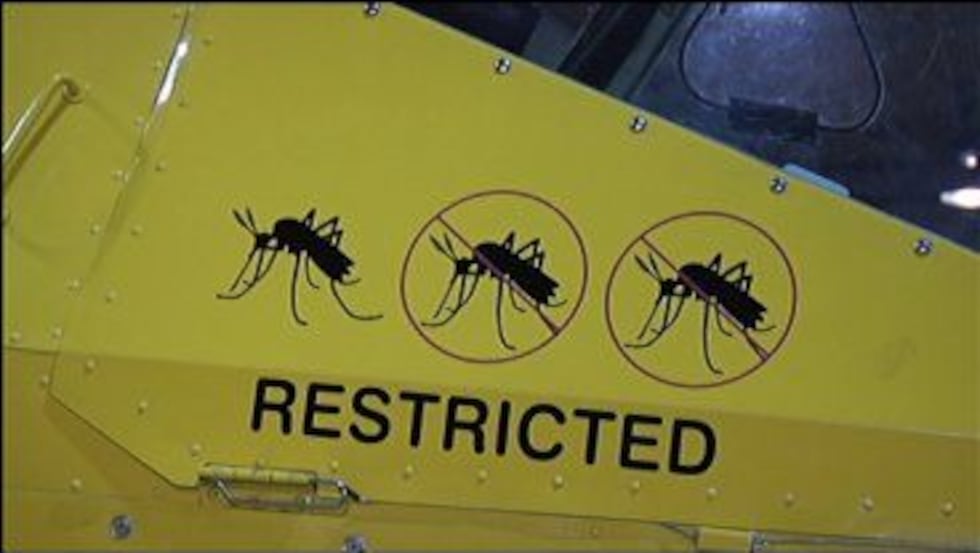 MYRTLE BEACH, SC (WMBF) Horry County starts battling mosquitoes from the air with a new chemical. Zenivex is going to be used in the residential areas of Burcale Road, Forestbrook and Socastee Boulevard. Zenivex is odorless and it knocks down mosquitoes in about 20 minutes which is faster than the other chemical Malathion that was previously being used in residential areas.
Malathion creates a mosquito-biting frenzy for about an hour after the spraying before the insects die. If people live in the residential areas of Horry County, they will get the new chemical which the EPA says has a lower toxicity. The rural agricultural areas will still be treated with Malathion because the new chemical has not been approved in those spots yet.
Experts with the Clemson Extension office say pesticide companies are trying to revamp insecticides. Ben Power with the Clemson Extension office says, "To see if they can change them to increase the insect kill rate or to decrease the health effect that it may cause and this one is considered a next generation pyrethroid which I believe the EPA even considers to be less toxic."
The county says it has tried sending trucks out multiple times to handle the mosquito problem but it has gotten so bad in the past few weeks, officials say it is time for an aerial assault. If someone is worried about the chemicals being used, there is a chance to opt out. People who have asthma or chronic or respiratory illnesses can call the Mosquito Control line and ask to be put on the "Do Not Spray" list. The county will then evaluate the request and could put a particular house on a map to avoid it. Beekeepers notify the county to their honeybee population is kept safe.
Experts advise residents of areas being sprayed to stay inside during the evenings, otherwise wash the exposed areas of skin. Make sure pet's water and food are changed if the dishes were left outside overnight. And wash produce before eating it. Horry County says mosquito control is about keeping mosquito borne illnesses away from the Grand Strand. Terrill Mincey, with Horry County Mosquito Control says, "We are a tourist destination and we do want the people who come down here to have a pleasurable time using our parks, our beaches, which we don't spray our beaches, but using our parks and our waterways and our recreation areas while they're outside."
The county says they use about two ounces an acre of malathion over the rural agricultural areas of Horry County and about half an ounce of the Zenivex in the residential areas so they do try to limit the amount to what is necessary.
Copyright 2011 WMBF News. All rights reserved.