In a tight budget year, administrators making big bucks
Published: May. 16, 2011 at 6:14 PM EDT
|
Updated: May. 17, 2011 at 3:00 AM EDT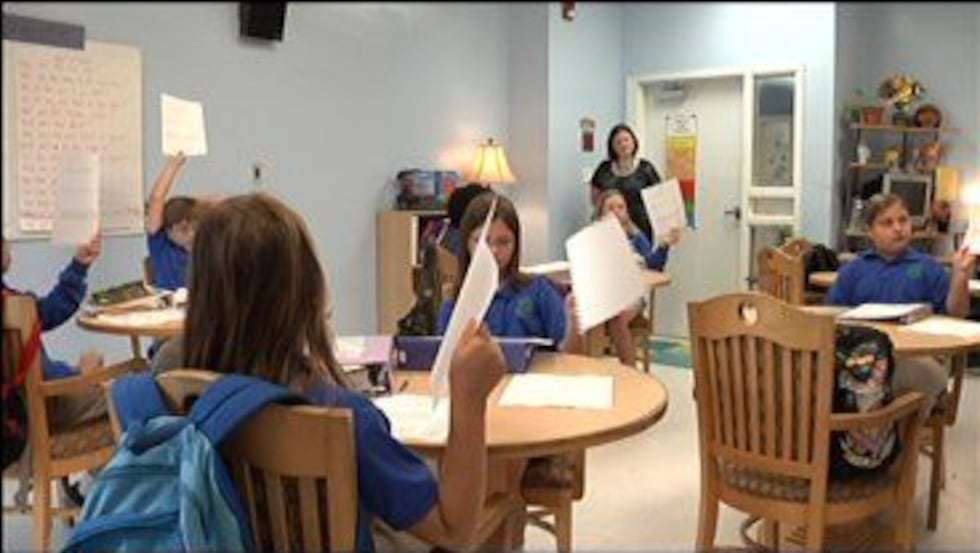 CONWAY, SC (WMBF) As young teachers in classrooms throughout Horry County barely make enough money to survive, a WMBF News investigation is revealing their bosses are often taking home very nice salaries.
Some of them are making six-figures at a time when schools are scrounging for every dollar they can find. Up until last week, Horry County School leaders were worried they would face a huge budget hole in the next school year, although Dr. Cindy Elsberry, the superintendent, tells WMBF News the SC Senate appears to be coming to the rescue with $11 million in more funding than the SC House. Whether House members will be as generous is unclear, she said.
Documents obtained by WMBF News reveal Dr. Elsberry makes $205,000 per year, a salary that documents at the SC Department of Education reveal is above the $136,158 average for someone in her position in this state.
"Well, I think I earn every penny that I'm paid," Dr. Elsberry told us in an interview at district headquarters. "That's what the board offered me. The job was advertised for that before I ever even submitted my application."
She oversees the state's third-largest school district, behind Greenville and Charleston Counties, and supervises 5,200 employees. There are about 38,000 students in Horry County Schools.
"So the board has determined that salary and apparently they feel like that's a fair wage to pay someone who manages a district of this size and this scope," she said.
When asked if she would ever consider a pay cut or pay freeze if money got too tight, Dr. Elsberry responded, "Sure, if that's something that the board asked me to consider. I would certainly give that consideration. They have not asked me to do that at this point."
Dr. Elsberry's is just one of many salaries in the school district at or near six-figures. WMBF News found 52 school principals and assistant principals in this category. They include:
Velna Allen, the former principal at Carolina Forest High School, who made $114,946.

Daryl Brown, principal at Aynor High School, who makes $114,946.

Nona Kerr, principal at Myrtle Beach High School, who makes $114,946

Jennifer Parker, principal at Midland Elementary School in Galivants Ferry, who makes $90,319.

Vann Pennell, principal at St. James High School, who makes $114,946.

Trevor Strawderman, principal at North Myrtle Beach High School, who makes $108,365.

Robbie Watkins, principal at Conway's Whittemore Park Middle School, who makes $100,341.
The following documents list positions, current title holders, and pay scale:
[Charter School - Palmetto Academy of Learning and Success PDF.doc]
WMBF News also found people working behind-the-scenes at district headquarters are well-paid.
$120,693 for the chief academics officer, chief information and accountability officer, chief instructional support officer, and deputy superintendent.

$114,946 for the executive directors of human resources, finance, federal programs, as well as the person over curriculum & instruction.

$108,191 for the director of maintenance.

$104,373 for the directors of food service and software applications, among others.
Why all this bureaucracy? WMBF News inquired.
"Well, I would like to think it's leadership," Dr. Elsberry responded. "That's what we provide for our schools and our administrators are expected to do many things. And the most important of those is being instructional leaders."
Pointing out it takes a team to manage large schools (she says one has about 2,000 students), Dr. Elsberry compares the district to a business.
"It is really mind-boggling when you look at all our schools handle," she said. "It would be impossible [in] a large corporation for one individual to run that corporation. It takes different leaders who have different responsibilities."
Like a corporation, the district has a person in charge of handling public relations and the media. Spokeswoman Teal Britton makes nearly $90,000 a year, district documents reveal.
WMBF News pointed out to Dr. Elsberry that some in the community may wonder whether the school district needs a spokesperson.
"Absolutely," she said. "There is no question. Again, I can't think of any large entity, any organization of our size, that doesn't realize they have a public image that they have to display and protect --- and particularly when you're dealing with children's lives and the potential that's there."
Which brings to mind the shooting at Socastee High School last fall and how parents and the media were desperate for information.
The good news is, legislators appear to be on the verge of funding Horry County schools well enough this fall that Dr. Elsberry and her team are calling for a property tax break for local residents. Quite a change from January, when the administration pondered increasing class sizes.
The superintendent says there will still be "minor staff reductions" due to an "allocation formula" that determines the staffing level appropriate for each school. Some schools have too many employees, according to the formula.
But Dr. Elsberry added, "If there are any people that lose their jobs it would be very minimal."
However, Dr. Elsberry did not indicate any of those at the top, who make six-figures, are in danger of losing their jobs.
Copyright 2011 WMBF News. All rights reserved.