Man's mug shot, ironic tattoo goes viral
Published: May. 12, 2011 at 5:17 PM EDT
|
Updated: Jun. 6, 2011 at 12:31 PM EDT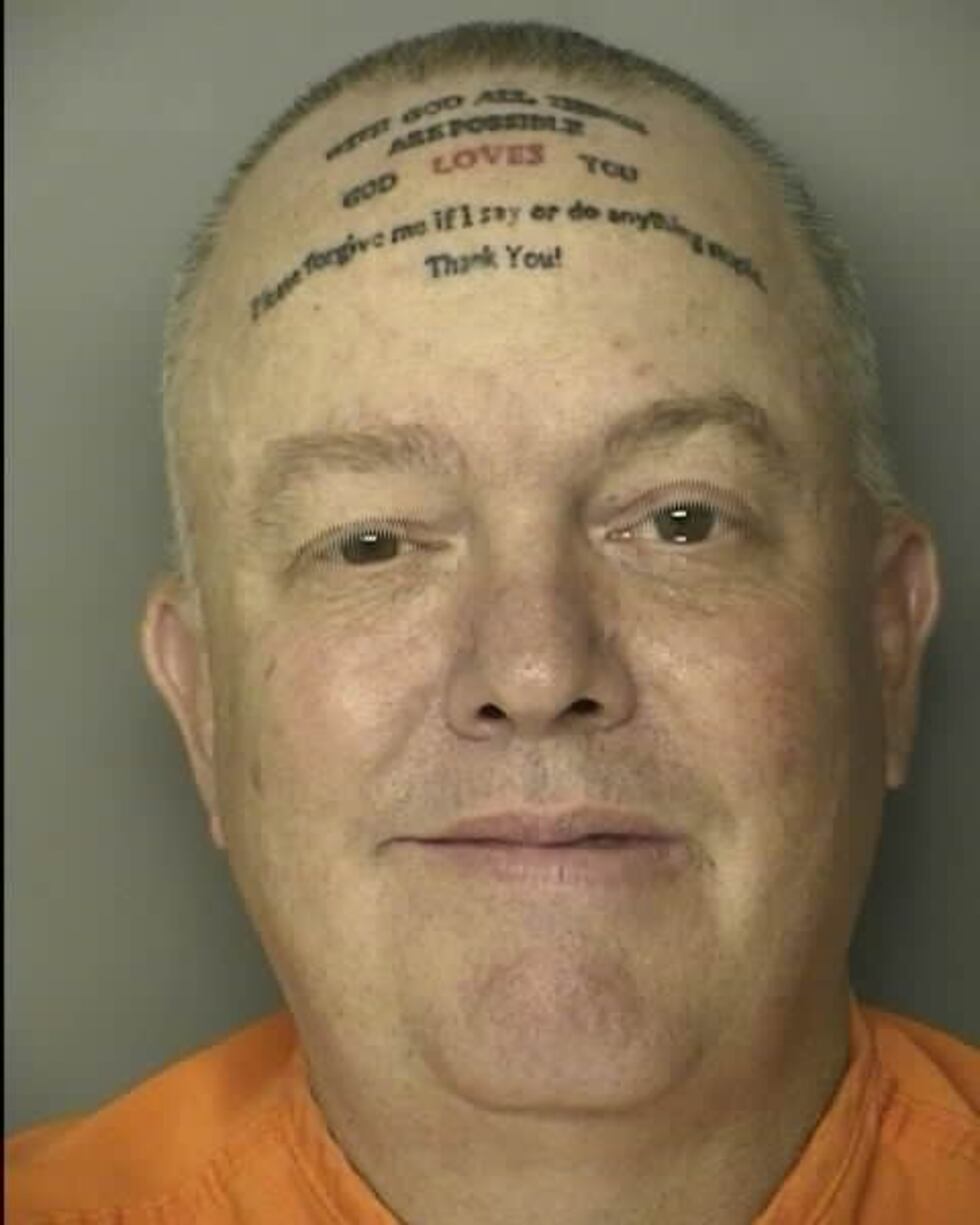 LITTLE RIVER, SC (WMBF) – A Little River man was arrested late Friday night, but it isn't the crime he's now famous for – it's his tattoo.
Robert Norton Kennedy, 51, was arrested Friday night around 10 p.m. after spitting in a man's face in front of an Horry County Police Officer. According to a report, Kennedy was playing loud music, prompting his neighbors to call police.
When the officer arrived, Kennedy decided to spit in the victim's face. At that time, the officer arrested him for assault and battery, and carted him off to the J. Reuben Long Detention Center.
While the crime isn't anything of note, Kennedy's unique tattoo has generated a lot of online buzz.
In the middle of Kennedy's forehead reads the following:
"WITH GOD ALL THINGS
ARE POSSIBLE
GOD LOVES YOU
Please forgive me if I say or do anything stupid, Thank You!"
"LOVES" is written in bright red ink.
Sgt. Robert Kegler, spokesman for the Horry County Police Department, said he has received phone calls from such places as the New York Post and other news agencies based in London, England.
Websites such as The Huffington Post and The Smoking Gun have posted Kennedy's mug shot with quips about the tattoo and the incarceration.
According to online booking records with the J. Reuben Long Detention Center, Kennedy remains incarcerated, leaving everyone to wonder if he realizes just how popular his mug shot is.
Copyright 2011 WMBF News. All rights reserved.