Pawleys Island natives start tornado relief effort
Published: May. 11, 2011 at 1:02 PM EDT
|
Updated: May. 19, 2011 at 12:49 PM EDT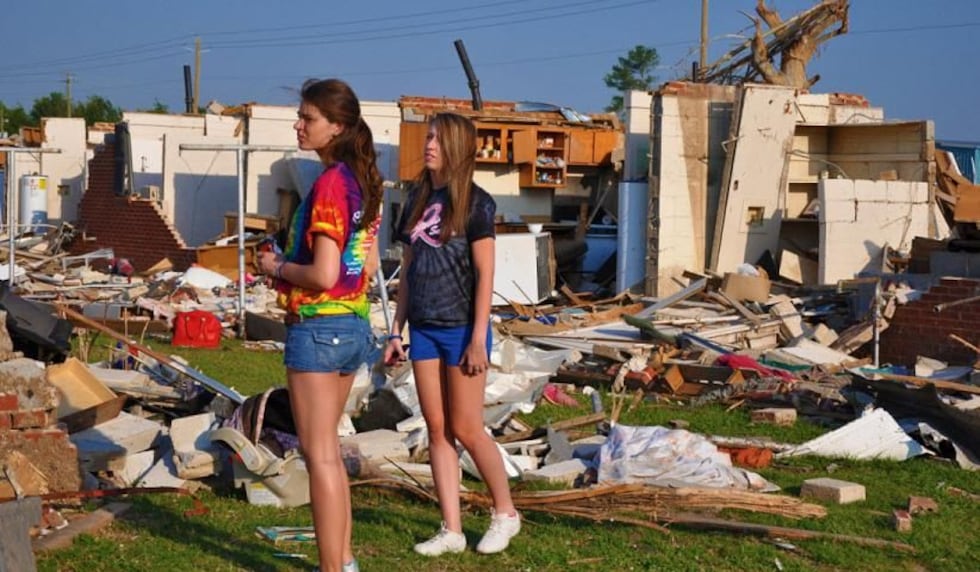 From: Community2Community
PAWLEYS ISLAND, SC - Two college students from Pawleys Island, SC wanted to do something to help those affected by the tornadoes in Alabama.
Erica Elliott, from Clemson University and her roommate, Lizzy Notaro, Tri-County Tech student, enlisted the help of two other girls at Clemson University, Elissa Bailey and Jenny DeLaere. They started brainstorming, organizing and created the group called C2C – Community2Community. They made calls, posted flyers and used Facebook to get the word out. In only a few days, the girls had collected enough donations to fill a 14-foot U-Haul truck.
C2C is now collecting across the state of South Carolina. The following cities are participating: Pawleys Island, Charleston, Myrtle Beach, North Myrtle Beach, Surfside Beach, Mt. Pleasant, Summerville, Hartsville, Florence, Clemson and Greenville. In North Carolina: Albemarle, NC, which is Erica's grandparent's home town.
The girls will make their first trip to Alabama on Thursday after they finish their final college exams. The will be delivering their first shipment of supplies and will stay to help with the clean-up efforts. Other trips are planned as collections will continue.
Currently, the area needs non-perishable food, water, personal hygiene items, diapers, baby formula, bottles and medical supplies. A complete list can be found on our website. The group has received generous donations including an entire pallet of water from Costco.
"We would love to have every store like Costco donate a pallet of water. The need is so great," Erica Elliott stated.
A complete list of drop locations can be found on the group's website. Visit www.supportc2c.com for complete details.