Consider This: Voter ID Card
Published: Feb. 28, 2011 at 6:12 PM EST
|
Updated: Mar. 3, 2011 at 11:15 PM EST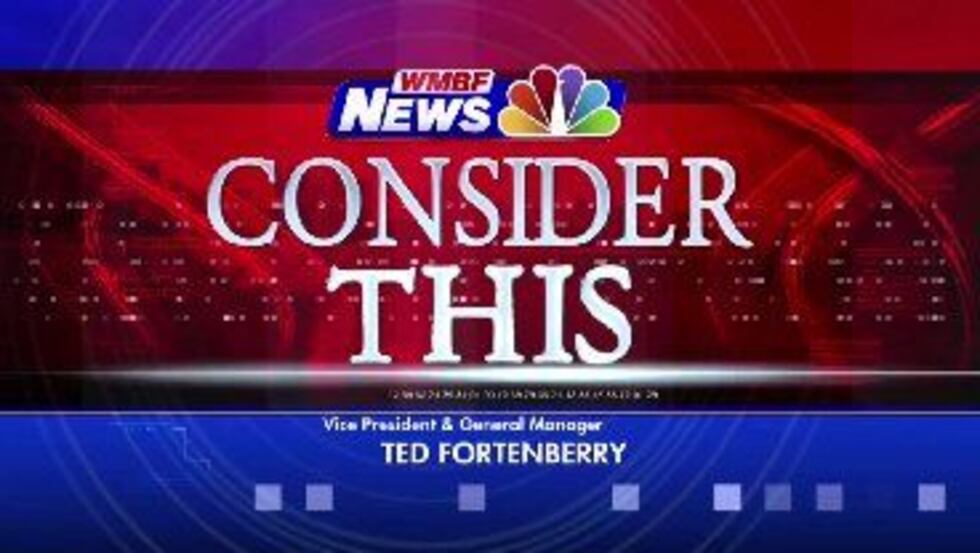 By Ted Fortenberry - bio | email
MYRTLE BEACH, SC (WMBF) - South Carolina legislators are close to approving a bill that will require voter identification before casting your ballot.
Consider This: Voting is one of the most important rights we have as Americans so it seems that we would want to do everything we can to eliminate the chance for voter fraud or manipulation, and a photo ID card helps to accomplish that. Since we're already required to show proof of identification in nearly everything we do, adding that requirement to ensure voter accuracy should cause minimum inconvenience and create a better system.
If you're not doing anything wrong then you should have no reason to object to providing a photo ID. This is a good idea that will improve the current system and we encourage the House and Senate to compromise on a workable plan and for Governor Haley to quickly sign the legislation.
Copyright 2011 WMBF News. All rights reserved.