Pirates Voyage on course to set sail in June
Published: Feb. 17, 2011 at 12:05 AM EST
|
Updated: Feb. 17, 2011 at 12:02 PM EST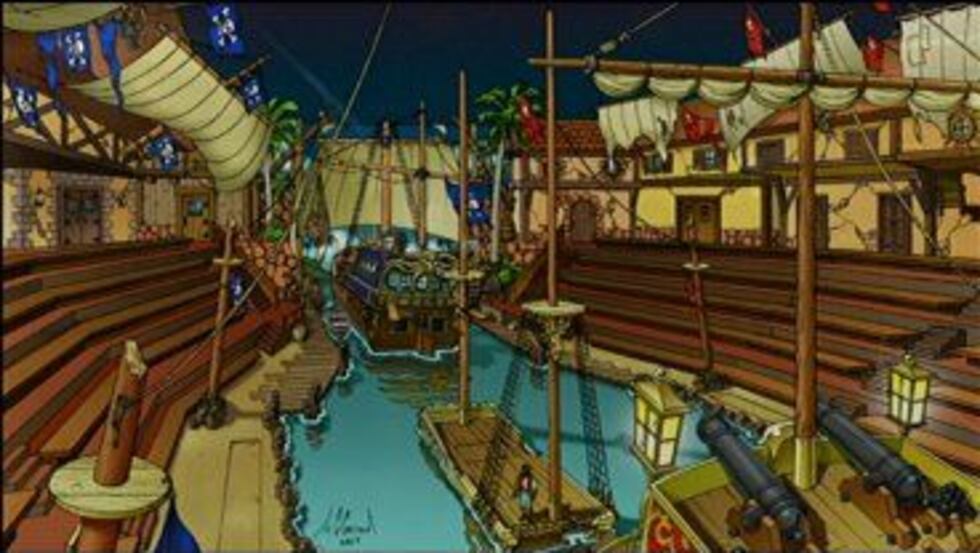 MYRTLE BEACH, SC (WMBF) - An $11 million renovation and face lift to one of Myrtle Beach's top entertainment venues continues, as developers confirm its opening date on Wednesday.
Dolly Parton's Dixie Stampede took its final bow on Dec. 31 to make way for the development of Pirates Voyage. The multi-course dinner show featuring acrobatic and aquatic entertainment is set to open on the Grand Strand on June 3.
Developers took WMBF News for a behind-the-scenes look on Wednesday at the construction process. Construction crews gutted the former theater of the Dixie Stampede and raised the roof to make room for the set of Pirates Voyage.
"There will be things going on in the air, on the beach, in the water, and much of it are things you've never seen before - especially in Myrtle Beach," Pete Owens said.
Owens, spokesman for Pirates Voyage, says the 30,000 square foot arena will house a 750,000 gallon lagoon, 15 foot deep pool, three pirate ships, two pirate galleons and a sunken wreck.
"The biggest thing that's going on right now is the creation of the 750,000 gallon lagoon in the center of the arena," he said.
While the transformation process is underway inside of the building, contractors are hard at work outside to transform the building's exterior appearance. The tasks at hand for contractors include new landscaping and detailing the outside of the building.
"We're actually ahead of schedule, so that's great news," Owens said.
The former Dixie Stampede dinner show entertained millions during is 19-year streak along the Grand Strand. Owens says now is the perfect time to break that streak and "add a new jewel on the crown of Myrtle Beach entertainment."
"Myrtle Beach has an 80 percent repeat business market," Owens explained. "We're really starting to see an emergence from the recession and be ahead of the curve."
Owens says a handful of employees at the former Dixie Stampede have continued work with Pirates Voyage, and many will be re-hired for the new show. He says, however, that show developers are looking for fresh faces and will be hosting a job fair in April.
"When we open Pirates Voyage we will have about 150 people [total]," he said.
Tickets are on sale for the inaugural season of Pirates Voyage. The grand opening show, scheduled for June 3, has already sold out.
Click here for more information on auditions, jobs and tickets.
Copyright 2011 WMBF News. All rights reserved.