Published: May. 20, 2010 at 12:51 PM EDT
|
Updated: Jun. 1, 2010 at 8:01 PM EDT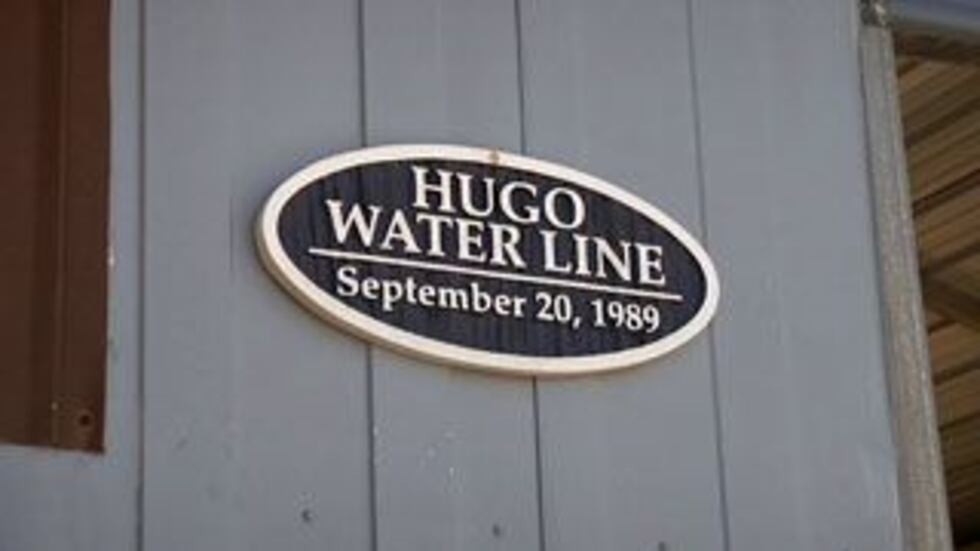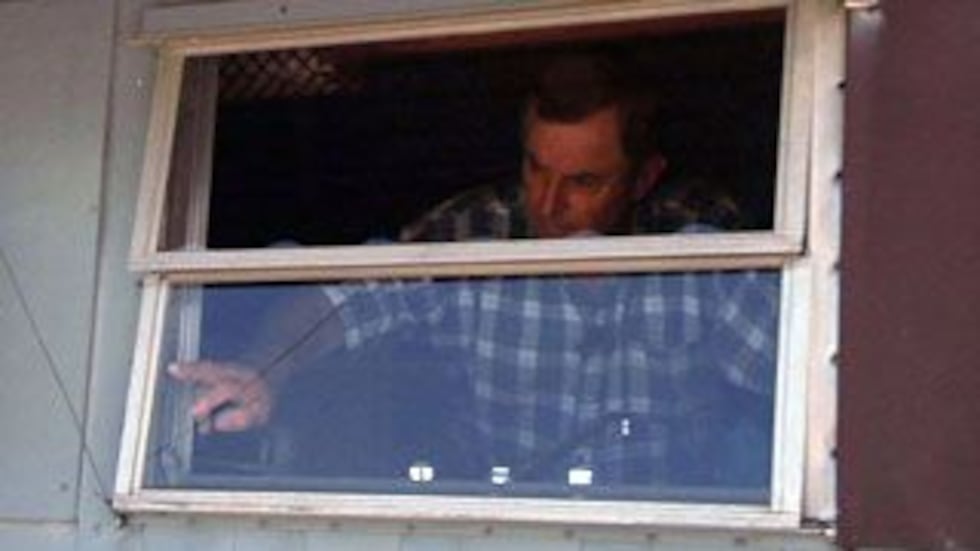 Garden City, SC - GARDEN CITY, SC (WMBF) - Wind and rain can have devastating effects during a hurricane, but experts say it is the storm surge that has the potential to take the most lives.
Erskine Kirksey says Hurricane Hugo has forever left its mark on his Garden City vacation home. On his front kitchen window, there is a line that marks the highest point of the surge on its trek inland in 1989. The mark stands at 6.2 feet high.
Kriksey says he was on a business trip when the storm hit, and ended up staying the night in Kingstree. Riding out the storm inland, he says the wind beat and battered the building he was lodging in.
"I literally tried to get under the bed in the motel," Kirksey related.
Once the brunt of the storm had passed, Kirksey says his focus turned to his family's home on the coast. A truly startling sight awaited Kirksey when he finally arrived to the beach.
"That's where the area was just completely filled with lumber, debris, appliances, mattresses and boats," Kirkseey said, pointing out over the marsh in Garden City. "Anything you could think of that wasn't tied down ended up in the woods."
He remembers when getting to the house, the sun was already baking the hot mud carried in by the storm.
"It was just like an oven in [there]," he said. "It was just a gooey mess. It was just like walking in the marsh."
Coastal Carolina University's Director of the Center for Marine and Wetlands Studies calls Hurricane Hugo a "near miss" for the Grand Strand.
"We were 90 miles away from the landfall and we had a 13 foot surge," Paul Gayes remembered.
"You have a gentle, sloping shelf," Gayes explained. "You've got a long bay, a bowl-shaped basin where things can get funneled in a bit, so we tend to have a higher surge."
He says Myrtle Beach proper is somewhat of an exception.
"It's fairly high ground in the Myrtle Beach area," Gayes said. "It has much to do with how the landscape has evolved over the last several million years."
Nevertheless, a substantial storm could send water well into the coast.
"A surge coming in is basically a dome of water," Gayes explained. "That dome of water may be a few feet to as high as 21, 22 feet or greater."
The National Oceanic and Atmospheric Administration explains the advancing surge combines with normal tides to create a hurricane storm tide, which can increase the mean water level 15 feet or more. The rise in water level can cause severe flooding in coastal areas, particularly when the storm tide coincides with the normal high times.
Water weighs approximately 1,700 pounds per cubic yard, which means extended pounding by frequent waves can demolish any structure not designed to withstand such forces.
It's a danger that Kirksey knows could be just one hurricane season away.
"They say there's a bad storm that comes every 20-25 years down here," he said. "So I guess we're really due for another bad one at some point and time."
When it does come, he says he will not be taking any chances with mother nature.
"To get out of the way is really easy," Kirskey said. "To get through it is really dangerous. It could even be fatal."
NOAA STORM SURGE SAFETY ACTIONS
Minimize the distance you must travel to reach a safe location; the further you drive the higher the likelihood of encountering traffic congestion and other problems on the roadways.
Select the nearest possible evacuation destination, preferably within your local area, and map out your route. Do not get on the road without a planned route, or a place to go.
Choose the home of the closest friend or relative outside a designated evacuation zone and discuss your plan with them before hurricane season.
You may also choose a hotel/motel outside of the vulnerable area.
If neither of these options is available, consider the closest possible public shelter, preferably within your local area.
Use the evacuation routes designated by authorities and, if possible, become familiar with your route by driving it before an evacuation order is issued.
Contact your local emergency management office to register or get information regarding anyone in your household whom may require special assistance in order to evacuate.
Prepare a separate pet plan, most public shelters do not accept pets.
Prepare your home prior to leaving by boarding up doors and windows, securing or moving indoors all yard objects, and turning off all utilities.
Before leaving, fill your car with gas and withdraw extra money from the ATM.
Take all prescription medicines and special medical items, such as glasses and diapers.
If your family evacuation plan includes an RV, boat or trailer, leave early. Do not wait until the evacuation order or exodus is well underway to start your trip.
If you live in an evacuation zone and are ordered to evacuate by state or local officials, do so as quickly as possible. Do not wait or delay your departure, to do so will only increase your chances of being stuck in traffic, or even worse, not being able to get out at all.
Expect traffic congestion and delays during evacuations. Expect and plan for significantly longer travel times than normal to reach your family's intended destination.
Stay tuned to a local radio or television station and listen carefully for any advisories or specific instructions from local officials. Monitor your NOAA Weather Radio
Copyright 2010 WMBF News. All rights reserved.