Parents hire drug sniffing dog to find kid's stash
Published: Apr. 14, 2010 at 11:39 AM EDT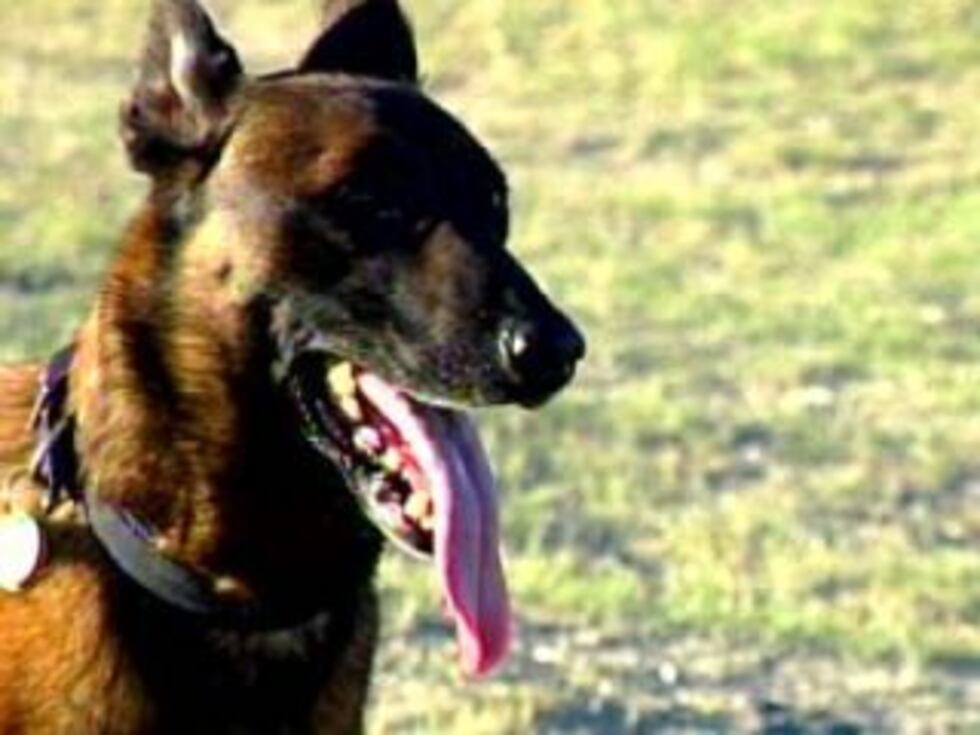 Ahwatukee, AZ - (NBC) - An Ahwatukee, Arizona woman is turning the war on drugs into a business with the help of her specially trained dog.
Amy Halm is offering her Belgian Malinois named Dargo and his drug-sniffing expertise to schools, businesses and private homes for $150 an hour.
"So many parents monitor their kids with drug tests, but Dargo provides a quicker, less-invasive option to testing," Halm said. "If he can assist in an intervention or deter one person, especially a young child, from using drugs, it's worth it."
Halm is not affiliated with law enforcement and stresses on her Web site the confidential nature of her relationships with clients.
She said Dargo is a "passive alert dog," which means he doesn't dig or scratch when he sniffs out drugs. When that happens on a tour of a client's property, "he simply sits," Halm said. She leaves a "sticky note" in the area and moves to another room with the dog, leaving clients to take whatever action they want.
For parents whose children may have been hiding drugs, Halm just gives them a list of counseling resources they can contact.
Halm adopted the 6-year-old police academy canine at the K9 Global Training Academy in San Antonio three years ago after spotting him online during a pet search. The Malinois breed is a type of Belgian shepherd that is said to have high intelligence, stamina, and a keen sense of smell.
"He was such an amazing dog. He had a job at a police station in Indiana where he served as part of a drug detection team," she said.
Although Dargo has made a faithful, obedient pet, Halm says she began to use him for drug detection because she felt a duty to use his training and instincts for a higher purpose.
"I have this very skilled animal, and it would be wrong to not utilize him. I wanted to be a good steward."
So Halm enrolled in handler training at Zauberberg K9 Academy in McNeal, a town north of Douglas. Both said she and Dargo are certified through the academy as a narcotics detection team. The pair drill routinely with a team of dogs in Tucson to sharpen skills.
When not sniffing out drugs, Dargo has another use. He also is a certified therapy pet who accompanies Halm to a John C. Lincoln hospital in Phoenix every Friday. They visit 20 or 30 patients each time they go.
Because it's important to "keep Dargo exposed to as many situations as possible," Halm takes him to her weekly Bible study, where he sits silently and enjoys the attention.
"But he never does his homework," Halm said, joking.
Copyright 2010 NBC. All rights reserved.