WMBF Special Report: Homeless Bound
Published: Jul. 23, 2009 at 8:01 PM EDT
|
Updated: Jul. 24, 2009 at 11:48 AM EDT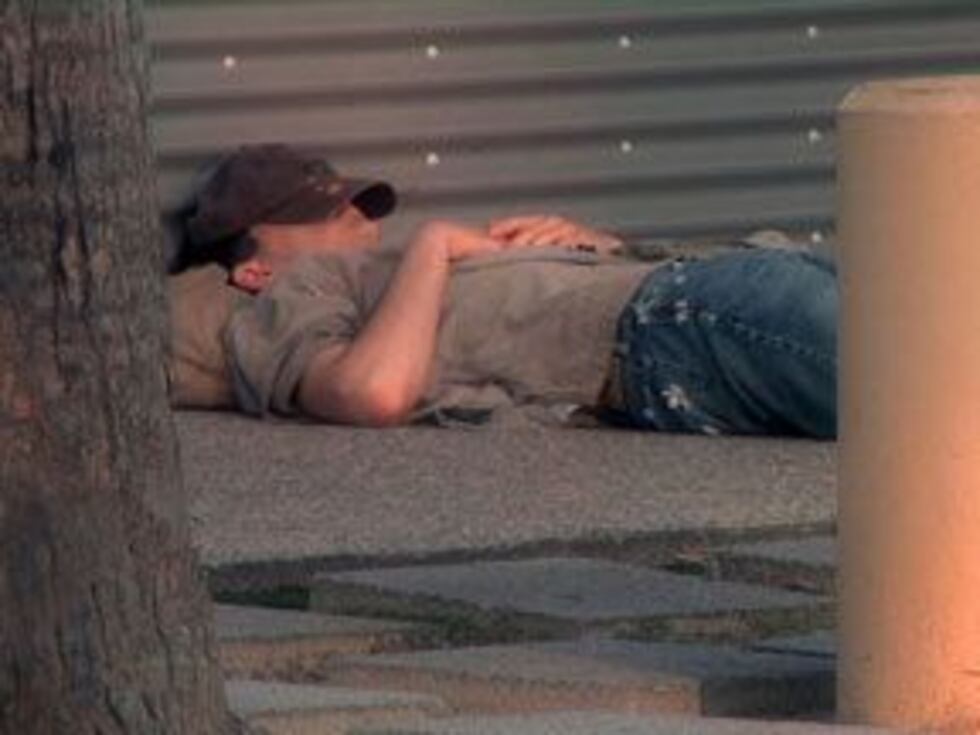 MYRTLE BEACH, SC(WMBF) -  Nearly 1,500 homeless live day-to-day on the streets in Horry County. Seven hundred of those men, women and children live right here in Myrtle Beach.
Though you may not think you could become one of them, a new study says 50 percent of Americans say they could only meet their financial obligations for one month if they were to lose their job.
For two days, I was one of those Americans. With no money, no food and no shelter, I hit the streets and tried to survive without the basic necessities many of us take for granted.
My goal: Find food, shelter and a job.
My journey begins like many of the homeless people I met, with a one-way bus ticket to Myrtle Beach. When I arrive in the city, I realize just how hungry I am. However, I don't know where I can find food, but someone points me in the right direction.

"The food kitchen is called Helping Hands Community Kitchen. It'll be on your left," explained one man sitting near Mr. Joe White Avenue.
I head to the kitchen, where I eat a hot lunch and talk with some of the other people there. I'm told I can find daily work at some of the labor centers in Myrtle Beach, like Labor Ready and Able Bodies.
I go to the centers, but the employees there tell me it's too late. All of the possible jobs have already been distributed. I'm told to return the next morning.
"We open at 5:30 p.m. You will come in around 5:30, sign up and see if there is work available. Sometimes there is work. Sometimes there isn't," explained the Labor Ready Employee.
I spend the rest of the afternoon roaming the area, not sure what to do with myself. At Chapin Park, I meet a homeless man named Kevin.
"Life is tough," said Kevin when I asked how long he lived on the streets. He says he's been homeless on-and-off for more than five years, and is able to survive with a disability check he receives.
I talk with Kevin a little longer, then continue walking, looking for a place to rest.
The next day I'm up before dawn, and walking to the Labor Center. I'm one of the first in the shelter, and sign in. Then I wait.
No jobs come in, but I do meet one woman, who has some advice for me.
"Homeless people are the city's unmentionable people," she said. "Go home. You don't want to be in Myrtle Beach."
With no money and no job offers, I hit the streets once again and spend more time walking. I plan on taking a nap at Chapin Park, and that's where I see Kevin once again.
He tells me he just got out of jail the night before for public intoxication. He shows me the tickets and tells me the night in jail wasn't that bad.
"I slept well. I had a mattress and blankets," he stated.
Kevin and I talk for a while longer, then I head on out looking for food. A passerby gives me a dollar on Ocean Boulevard and I use it to buy my dinner at a local fast food restaurant.
As night falls, I head north to the public access ramp to find a quiet place to sleep. I fall asleep, and at 3 a.m., I'm woken up by a Myrtle Beach Police Officer.
After questioning why I'm sleeping on the bench, he asks me to return to his car so he can search my bag. It's then that I tell him I'm with WMBF News. After checking out my story, he lets me go.
I spend the next few hours walking the streets before the labor centers open. Once again, there are no jobs. Finally, I walk to the beach, and watch the rising sun, glad to know I'm able to go to my home that evening.
©2009 WMBF News. All rights reserved. This material may not be published, broadcast, rewritten, or redistributed.