Digital Multimedia Journalist
Atlanta News First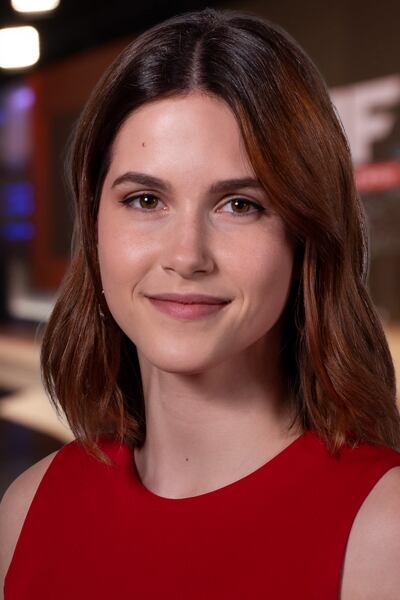 Mariya Murrow is a digital multimedia journalist for Atlanta News First. She spearheads ANF+, a digital streaming platform offering over-the-top news updates, live breaking coverage and extended conversation on issues impacting the community. Whether you're watching on Roku, AppleTV, Amazon FireTV, or joining the conversation on YouTube Live, Mariya is there — keeping you in the know on what's happening in and around metro Atlanta.
Fun fact about this digital newsie: She's actually from Hawai'i! Mariya moved to O'ahu at a very young age and credits her island home for influencing her love for journalism.
Mariya is a proud alumni of the Walter Cronkite School of Journalism where she majored in media communications with focus in political science and digital audience strategy.
She began her career at KHON2, one of Hawai'i's top broadcasting stations, as a digital producer. There, she was determined to find new ways to connect younger generations with news. Over the years, she's also worked with the National Oceanic and Atmospheric Administration (NOAA), Dow Jones News Fund and Olelo Community Television on their digital news front.
Living in Atlanta has been a dream for this island girl. Some of her favorite things to do: Watching the seasons change, trying new foods, and seeing people from different walks of life come together. When she's not bringing you your latest digital stories, she's probably out hiking and sharing the beauty of the peach state on social media.