Grand Strand Today host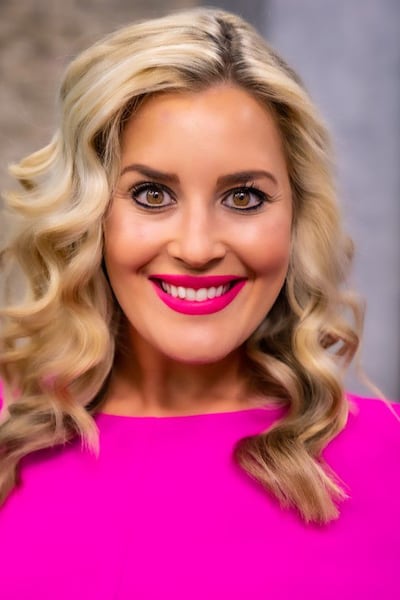 Halley Murrow grew up a small town, southern girl from Lexington, North Carolina. From an early age, she always knew she would find herself in the world of broadcasting. She joined the WMBF team in May of 2018.
As a little girl, Halley would "sell the porcelain dolls her Grandma Farlow made," in front of the video camera while pretending to be a QVC Host.
During her studies at The University of North Carolina at Greensboro with a major in broadcasting, she interned at local news stations, including Fox 8 News WGHP and ABC, while reporting for the campus news.
Shortly after graduating college, she landed her first reporting gig in Myrtle Beach and fell in love with the area in 2010.
Following her time in news, Halley became the host of Hotelevision and spent over five years as the host and producer of The Business Connection on HTC. She was the proud on-field host for The Myrtle Beach Pelicans for two seasons and fell in love with what she says are "the best fans in the minor leagues."
In memory of her loving Grandma Farlow, Halley created "How to with Halley" to showcase her creativity and inspire others.
"My Grandma instilled a great deal in me as a young girl; most importantly, my faith and love for the Lord, and how to find the beauty in everything. She could turn anything she touched into something magical, and that's really what "How to with Halley" represents - how to use your creativity to make the best out of anything."
"How to with Halley" gained its own segment on The Business Connection, has been regularly featured on various broadcasts, and became published monthly in South Carolina Woman Magazine.
Today, Halley is the host of Grand Strand Today on WMBF News, weekdays at 11am. She says it's her dream job and thanks God for the ability to do what she loves.
When she's not busy with her dream job, you can find her seeking adventure outdoors either kayaking, biking, hiking, or laying on the beach.