Gas prices in Myrtle Beach rise ahead of Turkey Day, still lower than last year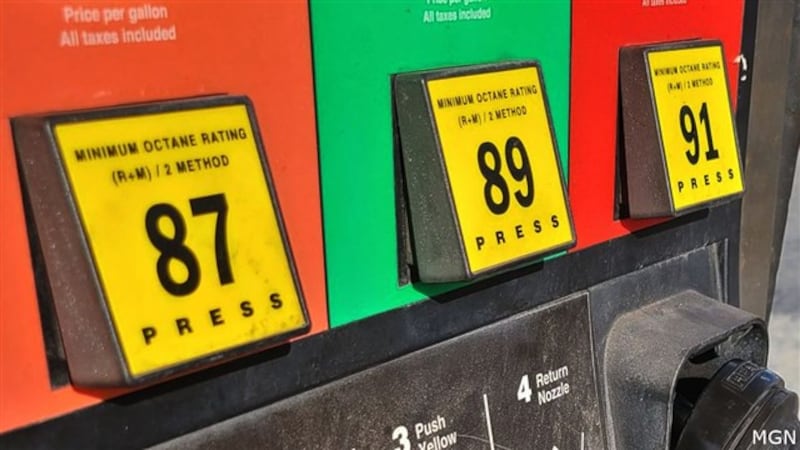 Published: Nov. 20, 2023 at 1:07 PM EST
MYRTLE BEACH, SC (WMBF) - Myrtle Beach drivers were hoping to see another drop in gas prices this week for the holidays, but GasBuddy is reporting a rise.
In the last week, gas prices in the city have risen 8.8 cents, averaging $2.90 per gallon, according to GasBuddy.
However, that is still 23.9 cents per gallon lower than a month ago and 24.6 cents lower than a year ago.
The cheapest station in Myrtle Beach was priced at $2.79 per gallon on Sunday, and the most expensive at $3.41 per gallon.
There was not much change in prices across South and North Carolina.
In the Palmetto State, prices remained unchanged at $2.89 per gallon, and in North Carolina, prices only dropped 0.6 cents for an average of $3.01 per gallon.
"As millions of Americans gear up to hit the road for Thanksgiving, the national average is seeing its longest streak of declines in over a year, reaching a ninth straight week as gas prices fall to their lowest since January," Patrick De Haan, head of petroleum analysis at GasBuddy, said. "GasBuddy now counts over 65,000 stations with a price of $2.99 per gallon or lower, while 11 states are seeing average prices below $3."
Copyright 2023 WMBF. All rights reserved.