FIRST ALERT: Sunshine is BACK for the weekend but for how long?
Published: Nov. 18, 2023 at 6:03 AM EST
MYRTLE BEACH, SC (WMBF) - Cold front will clear out the clouds this morning leaving us with a sunny weekend. However, clouds skies will returning in the forecast by next week.
TODAY
We had a few sprinkles earlier this morning, but we should remain cloudy and dry early in the day. However, those clouds are going to clear out by this afternoon leaving us with sunny skies and warm temperatures. We're expecting our highs to reach in the mid 70s but don't get used to it. The cooler air will begin to filter in this evening.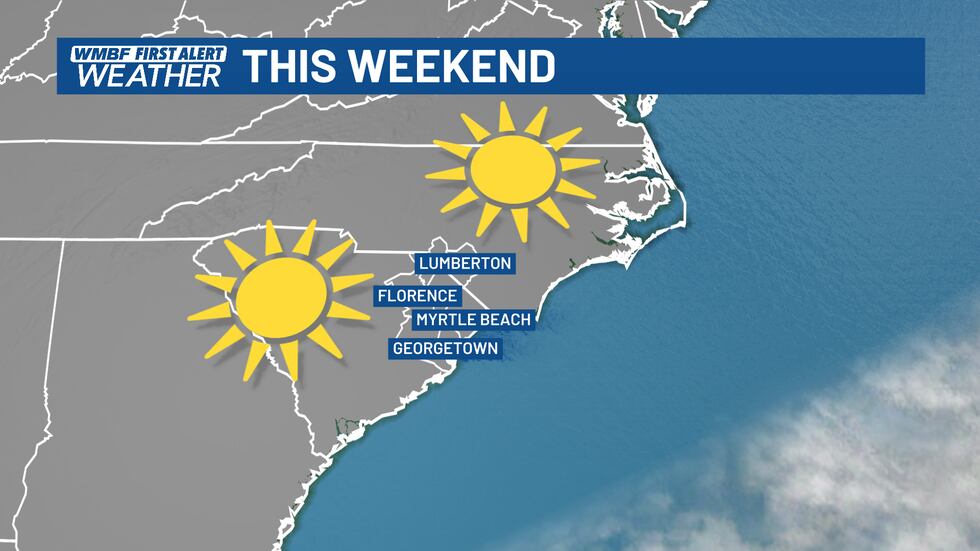 TONIGHT
Cooler air enters our area tonight, leaving us with chilly temperatures. Overnight lows are going to drop down in the low 50s in the Grand Strand and upper 40s inland. We'll have mostly clear skies and light north winds so I wouldn't be shocked if we had patchy fog develop late after midnight tonight.
TOMORROW
It's going to be a beautiful fall-like day for Sunday. We'll have nothing but sunshine and blue skies with temperatures in the mid 60s across our area.
OUR NEXT RAIN CHANCE
A more active weather pattern returns early next week as a fairly strong cold front moves through the Carolinas. Showers will increase late in the day Monday and peak on Tuesday into Tuesday night. The rain will accompanied by a surge of warmer weather with temperatures near 70. Travelers on Wednesday will see improving conditions with morning showers giving way to clearing skies through the day.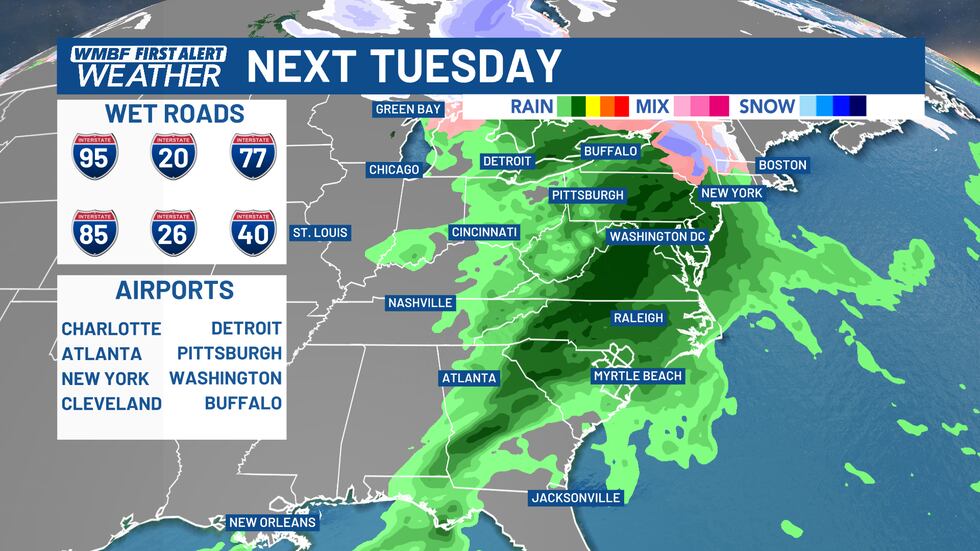 THANKSGIVING FORECAST
The cold front that brings the early week rain will push off shore on Wednesday. Much cooler and drier weather will return for Thanksgiving. Chilly nights in the 30s and 40s with cool days in the 50s to near 60 are likely Thanksgiving Day and Black Friday.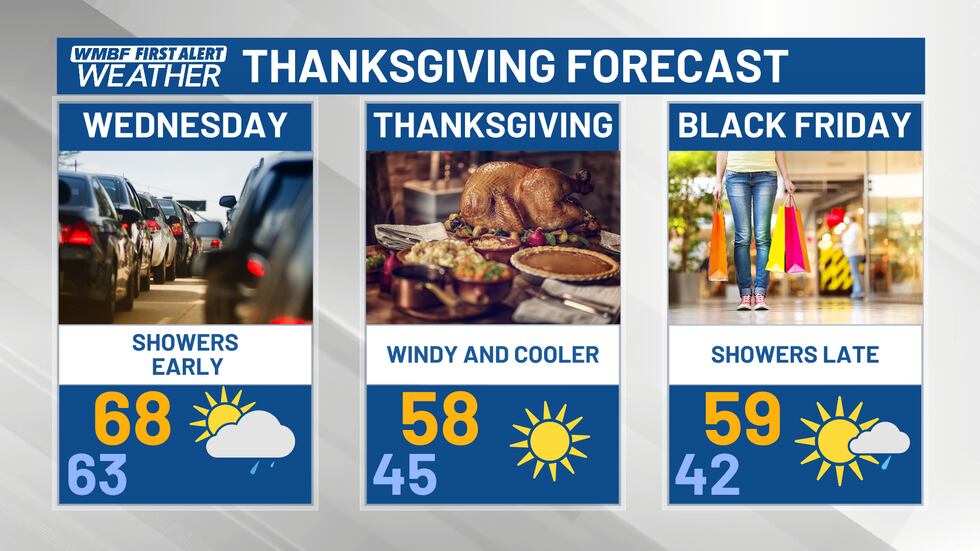 Copyright 2023 WMBF. All rights reserved.