Deputies find drugs, rifle, stolen vehicle in Darlington County; 3 arrested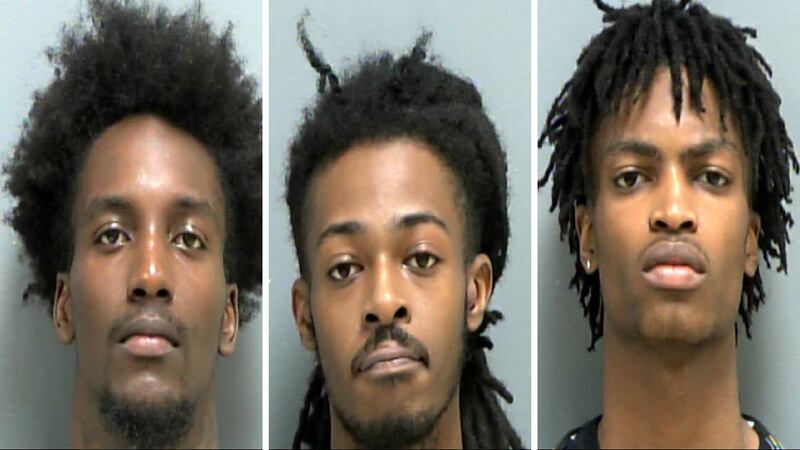 Published: Nov. 17, 2023 at 5:27 PM EST
DARLINGTON, S.C. (WMBF) - Three men are facing charges after deputies found drugs, firearms and a stolen vehicle during a search in the Pee Dee.
The Darlington County Sheriff's Office said it was called to a home on Wood Chuck Drive on Thursday after reports of two armed men going into a home. A search warrant was later issued at the home.
Arrest warrants also released by the sheriff's office state items such as an AR-style rifle and a stolen 2003 Toyota Rav4 were found at the home. Also found were drugs including marijuana, fentanyl and mushrooms.
Terry Fraizer, Jalen Wilson and Jacob Hart were all arrested in connection to the search. Additional warrants state Frazier allegedly opened fire inside the home and also illegally tattooed people there. The three face several charges linked to the drugs, weapons and the stolen vehicle found at the home.
Online records show they each being held at the W. Glenn Campbell Detention Center as of Friday.
Stay with WMBF News for updates.
Copyright 2023 WMBF. All rights reserved.