FIRST ALERT: Cloudy skies stick around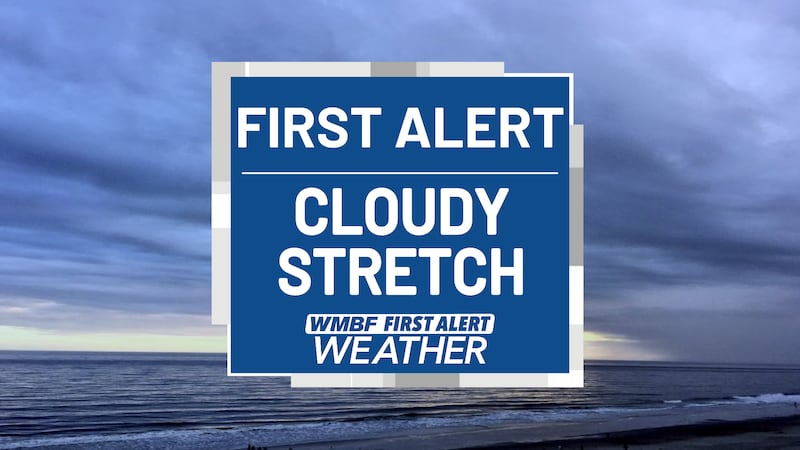 Published: Nov. 15, 2023 at 3:47 AM EST
|
Updated: Nov. 15, 2023 at 3:38 PM EST
MYRTLE BEACH, SC (WMBF) - Cloudy skies will remain in place through the end of the work week. Despite the clouds, rain chances remain minimal.
Low pressure will gradually cross Florida and then pass off shore Thursday and Friday keeping cloudy skies in place. However, most of the rain will remain well south and east of the region.
TONIGHT
Skies will remain cloudy overnight, but temperatures will not be as cool as last night. Overnight lows will drop to near 50 inland and into the lower to middle 50s near the beaches.
THURSDAY
Cloudy skies will dominate once again on Thursday although one or two peeks of sunshine will be possible. While skies will generally be cloudy, the risk of rain remains very low with just a slim chance of an isolated sprinkle or two in a few spots. Temperatures will be a bit warmer with afternoon readings near 70.
INTO THE WEEKEND
Low pressure will pass off shore during the day on Friday. Once again, cloudy skies will prevail, but dry air in the lower atmosphere will keep rain chances confined to just 20%. Friday's temperatures will climb into the lower 70s.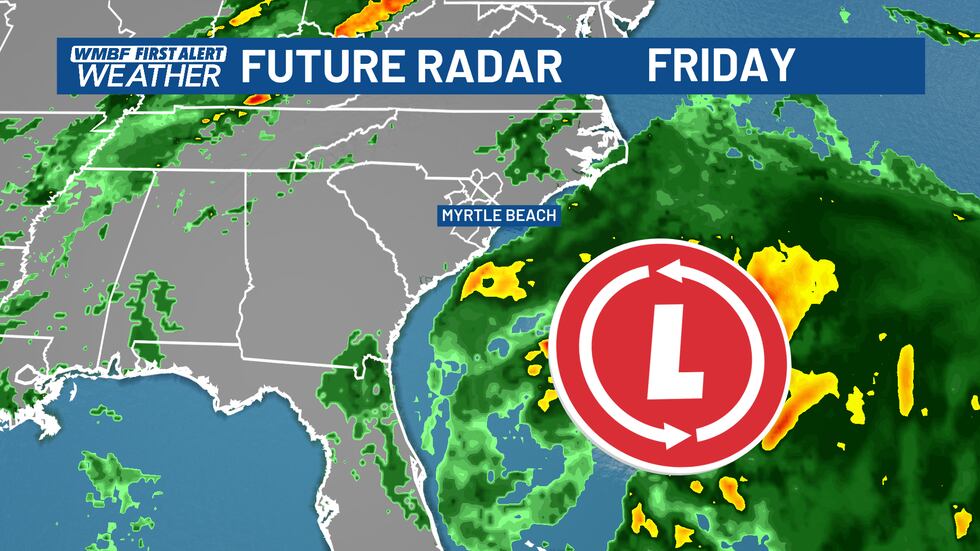 Brighter skies will return by Saturday along with more warmth as afternoon temperatures return to the lower 70s.
A cold front will push through the region Saturday night ushering in clear skies and cooler weather for Sunday. With abundant sunshine, temperatures will reach into the lower 60s.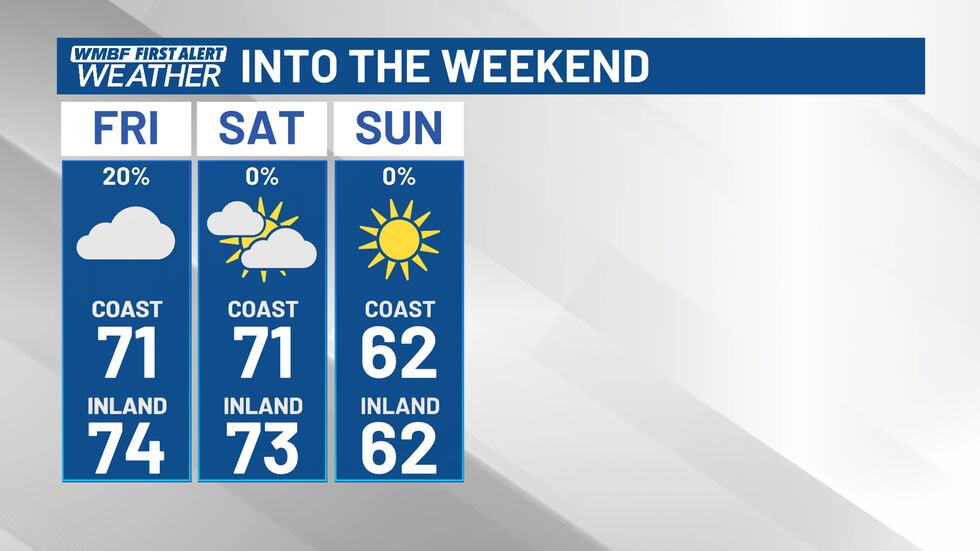 Copyright 2023 WMBF. All rights reserved.